Vieira Buys Spanish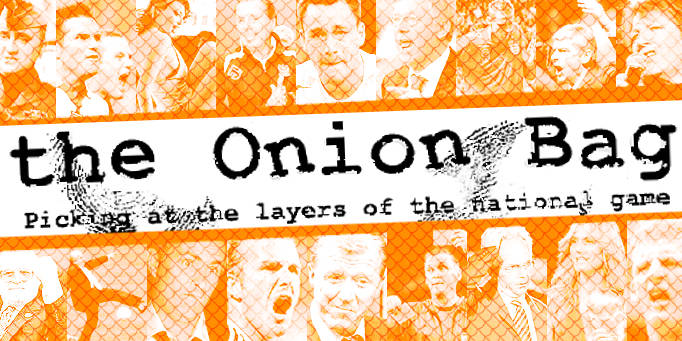 Arsenal ace remains tight (lipped) though
Patrick Vieira has remained silent on the prospect of a transfer to subsidised Spanish giants Real Madrid, despite having been seen buying products or services with a passing relevance to Spain.
The Gunners captain was seen by The Onion Bag's stand-in intrepid reporter Gary Lak in an Islington gallery buying a print by Spanish surrealist Salvador Dali.
Eggy goodness
With a fine example of paranoiac critical activity under his arm, Vieira sauntered along the High Street whistling the classic Herb Alpert tune
Spanish Flea
, walked into a local cafe whereupon he ordered a Spanish Omelet.
Once he'd finished chomping on the eggy goodness he proceeded to the nearest repertory cinema to take in David Mamet's classic tale of subterfuge, deception and befuddlement
The Spanish Prisoner
.
Spanish Guitar
"I 'ave nothing to zay on zis proposed money spinning move to Real Madrid," Vieira told us in a nearby tapas bar.
"Besides, if I continue to zay nothing then maybe those stoopid English will give me some more cash. Olé!" He then proceeded to wipe a piece of melted cheese from his chops with a £20 note and depart to the sounds of a Spanish guitar.
To add fuel to the tedious speculation, faded rock star and occasional footballer David Beckham, currently drawing his pension with Real Madrid, chipped in with his own two grands worth.
"I fink it would be really good if Patrick came to play wiv us," the England skipper read from a carefully prepared statement. "Da sunshine is really nice and there is loads of money and you can play football and look up girls skirts and dey won't mind and if dey do we can pay dem to go away. It's great."