Osama Eyes Mk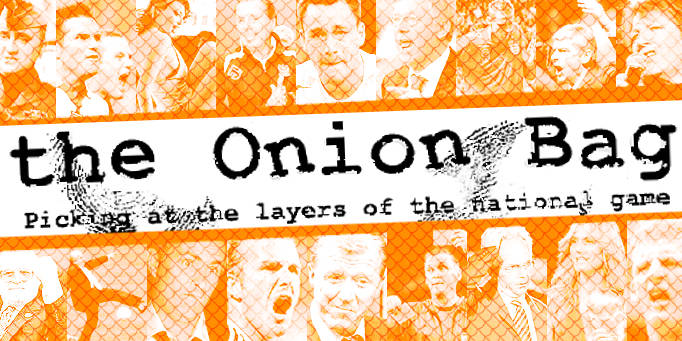 al Quaeda and Gaddafi form soccer's superleague of terror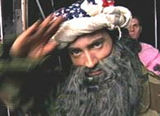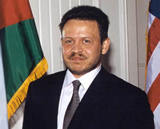 English football has become the target of terrorists and mad dictators, The Onion Bag can reveal.
Following the revelation that Colonel "Mad Dog" Gaddafi is set to buy oddly placed Premiership new boys Crystal Palace, The Onion Bag has learned that none other than al Quaeda bogie man Osama bin Laden was all set to buy out Milton Keynes and move them to a new stadium, deep into the Pakistani mountains.
The newly renamed Milton Keynes Dons,
which is still the only hockey team to play in the football league
, was thought to be a target of bin Laden's al Quaeda network for a possible takeover. The plan was to re-locate to bin Laden's secret hideaway has been critcised by confused MK supporters who are worried about travelling in what can be a pretty dodgy part of the world.
Previous Links
The Football League chairman Brian Mawhinney is also said to be unhappy with the plan as he is not convinced that the rocky terrain under constant fire from Pakistan troops and US Apache helicopters would be an ideal venue for proffesional football. "Although I hear the Scottish Premier league are keen on Livingstone ground sharing with them." he said.
This is not the first time bin Laden and terrorist groups have involved themselves in professional football.
The former CIA Hall of Famer Osama was previously linked with a
consortium of the damned that tried to buy Leeds
and
Chechen Rebels have been in charge at Fulham for over a year now
. They could be regarded as terrorist if you read the right papars.
Old Lady
As for Gaddafi, his interest in Palace, twenty thousand of whose supporters are still exile on a prison barge, was discovered when Palace Chairman King Abdullah II of Jordan told The Onion Bag's recovering reporter Larry Gak that the North African Arab leader, who already owns 7.5% of Italian giants Juventus, was hoping to distract the Libyan people from their country's crippling economic and terrorist problems by giving his son another football team to play for and thereby providing his long suffering citizens a good laugh.
"I thought at the time that this was a somewhat excessive way of giving your son a job," said the King, adding, "Mind you, my brother Dominic wouldn't win £100 on Millionaire but that didn't stop me making him Operations Manager at Palace."
Jordan was quick to counter accusations that he was selling out to a man who had sponsored terrorist activity and would render the Club open to hatred and vilification. "Everyone hates palace anyway so who cares." He said angrily. "Besides, I'm £18 million in hole with this f**king football club. Right now I'd sell up to Kim Jong f**king Il if he's got the cash."
Crusader Nuts
However, the takeover is rumoured to be rumoured as Gaddafy denied interest in any interest in Palace. Similarly, an al Quaeda website issued a statement refuting any suggestions of their involvement in football in general and Milton Keynes in particular:
"All the world will know that our righteous crusade against the imperialist West will not be served by sullying ourselves with that Legoland s**t hole the infidels call Milton Keynes. There is an old Afghan saying: If God had wanted us to play football in the mountains he'd have put grass up there."