Thunder Bernd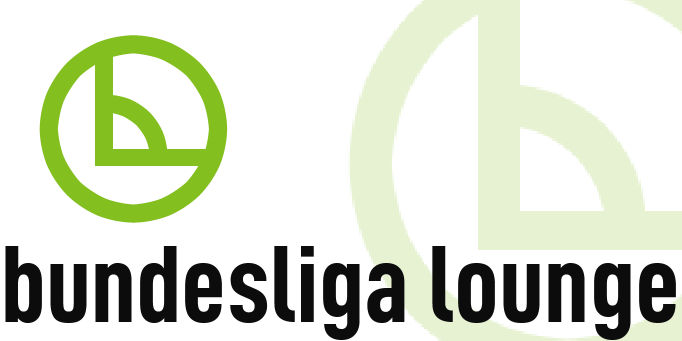 Across the pond, we have a delightfully horrid beverage known as Thunderbird. A fortified wine, it is intended to get you properly inebriated while simultaneously providing you with a curious sensation of having just licked asphalt after consuming the bottle's contents. An occasional side effect includes discoloration of your lips, just to add a bit of comic relief to your evening should you find yourself venturing anywhere else from the parking lot of the liquor store from where you purchased said Thunderbird. Of the prime reasons why it still exists and is sold in an age when bathtub gin is no longer a prerequisite for getting tanked, Thunderbird is incredibly cheap and ready to be used almost immediately upon procurement.
It even comes in a tiny brown paper bag that can be recycled, which is good to Mother Earth and all.
This leads us, completely unnaturally, to Bayer Leverkusen's current man between the sticks, Bernd Leno. When the young player was taken on loan from VfB Stuttgart 10 August following the mess David Yelldell made in Werkself's 1st round loss in the DFB Pokal and a concussion suffered by Fabian Giefer in the 2-0 league loss to Mainz,he was immediately thrown into the starting XI against a tricky Werder Bremen side. One clean sheet and a win later, he remained the No. 1 and was put up against those very same Swabians who had loaned him out the previous fortnight. The result was identical--another clean sheet for Leno, another three points for Leverkusen. Certainly, facing last season's champions in form of Borussia Dortmund, complemented with all the attacking verve to make even the most seasoned Bundesliga GK sweat through his gloves, Leno would be caught out, right? Yet again, Leno produced a clean sheet, making some remarkable saves along the way in a tense affair likely to be remembered when those two sides meet next at the Westfalenstadion.
Leno was ready to intoxicate, right out of the bag, and came relatively cheap too. Let's hope he doesn't make Robin Dutt feel like he's been licking a dirty street later by falling out of form.
Anyone listening to the English commentary of that BvB match might have been struck by some of the hyperbole spilling forth later in the 2nd half, when Leno's performance was being compared to that of Manuel Neuer. To begin, Dortmund attacking players did not seem to all be dancing to the same rhythm beat out by Juergen Klopp on the day, which made the 19 yr old's day considerably easier. Further, this was only his third senior Bundesliga match, and neither Werder nor Stuttgart were considered overwhelming favourites in his opening two matches. Still, though, his display against the reigning Bundesliga champions and his third straight match without allowing a goal might suggest young Bernd might be a bit special going forward, but perhaps Neuer comparisons should be tempered just a while longer.
For a young keeper, he has thus far demonstrated considerable skill in anticipating when a troublesome cross is coming his way and where he should be positioned. He also has displayed alacrity with respect to decisions on when to come off his line and smother a loose ball, rather than deferring to his defenders to see off a threat. It has even been remarked by teammates like Hanno Balitsch that Leno has no fears over being vocal from the back and appears confident in the decisions he makes, both in training and during the match. Perhaps the most difficult adjustment for a young, inexperienced keeper in any top flight to make--particularly in Bundesliga--comes down to positional awareness and a lack of fear in taking charge of his penalty area. With the higher quality opposition in Germany's top flight often widening their attacks and sending in crosses from the wings for other players to dart into the centre for a quick strike, these are two qualities essential for success for GK in Bundesliga.
Just ask Thomas Kraft about that, after his good but not so great time with Bayern Munich last season.
Next for young Thunder Bernd--yes, this is a nickname I am considering using for him, so you will have to abide--is newly promoted Augsburg. While this side appears to pose little challenge to Bayer 04, their early season play suggests the gameplan is to go wide and confuse the opposition's keeper so that he forgets Sascha Molders is standing right there on his doorstep ready to crack a shot past him. Here again presents a new challenge for Leno and, should he perform similarly to his previous three performances, Rudi Voeller will likely be in contact with VfB hashing out the details of a permanent move for the lad rather than ending his loan spell with Bayer 04 at the winter break.
After all, when you have discovered Dom Perignon was filled in that bottle of Thunderbird you purchased at the last minute in a fit of desperation, you don't want to have to go back into the store and run the risk of buying actual Thunderbird, do you? That is, unless you needed to get something for Yelldell to drink to go with the hash he made earlier?