Why All Quiet on the Cisse Front?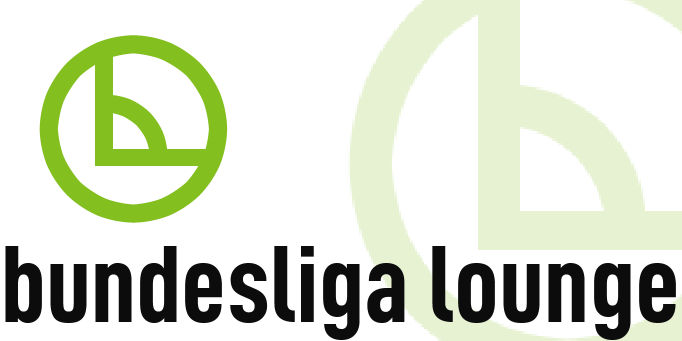 When Papiss Demba Cisse hops on a plane in Dakar, Senegal, to return to Europe, to which club's city will he be returning? If you stopped at the question mark to feverishly check Wikipedia before venturing forth, you would say, "Well, he's flying back to Freiburg, obviously. Or wait, was it Wolfsburg? Or London?"
"Why do I look to Wikipedia and expect it to be right all the time?"
Exactly. Perhaps the confusion has continued for the Senegalese striker --currently on international duty for his nation's friendly against Morocco--because of the slightly stunning reality that he still remains at SC Freiburg. Most observers of Bundesliga probably expected one of the league's top goal scorers from the 2010/11 campaign to have already been snatched up by some larger club, and some fans in other European leagues such as the English Premiership are wondering why their clubs have not seriously bid on the lad yet. Surely, most surmise, somebody will come close enough to Freiburg's € 15 million valuation for the South Baden side to have pulled the trigger. Schalke 04 and VfL Wolfsburg appear to have made somewhat official offers in the neighborhood of € 10-12 million, and there have been rumors English clubs such as Arsenal, Fulham, Blackburn, and Tottenham made inquiries into his availability.
Now, Freiburg rejected Schalke's bid out of hand, Wolfsburg's offer appears about € 3million less than what the club wants, and it appears none of the English clubs have tabled an actual bid. Perhaps potential bidders are waiting to see what Cisse has in him to begin this campaign, wondering if last season's 24 goals in all competitions was a fluke or if he is truly worth meeting Freiburg's price. After all, Freiburg's not participating in any European competition, so any club that lands Cisse would not be buying a cup-tied player. Well, one matchday in, and Cisse's already in the goals. Granted, Augsburg might not have been the stiffest of Bundesliga tests for Cisse to demonstrate he is no one season wonder, but he performed as new trainer Marcus Sorg asked and can only play against whichever side the schedule says, so what more do you want Wenger?
Watching that game, his play on the ball was so comfortable, it looked as if he could easily match his tempo with whatever was happening on the park. Considering the side he was up against--a club that at times was buzzing with that newly promoted feeling and at other times rash when covering up mistakes--Cisse didn't even seem to shift into a higher gear all afternoon. This is not to say his play was lazy--it most certainly was not--but more so that you could sense there was a higher level he could play at, but he didn't even need to against FCA.
And that's a little scary.
Hearing that Papiss Demba Cisse scored a goal over the weekend, and he had done so for Freiburg, many football admirers thought, "What's he still doing there?" The question has been asked more often this week, so let's consider why he has yet to move. Simply put, Freiburg do not appear to be budging on that € 15 million they are demanding for him. The situation appears obvious--without Cisse's goals, the
Breisgau-Brasilianers
likely spend next season in 2.Bundesliga. New trainer Marcus Sorg knows his job will be made immeasurably more difficult without him, and as the player is under contract until 2014, the club has ample time to reap the benefits of his relegation-staving even through this season and still be able to get a tidy transfer sum later. Reviewing the transfer values of SC Freiburg's squad, the Senegalese player is the one cherry the club has in their pie, so they would only be serving themselves well by holding out until some goal-starved club takes the big bite.
Then again, the club made a move this summer that seemed to indicate they were entirely expecting to be without Cisse's services by the end of this month. Freiburg signed the 25 yr old Malian forward Garra Dembele from Levksi Sofia essentially as his replacement, rather than as a complimentary player. While the transfer fee of € 2.3 million for Dembele does not seem to be a huge amount of money in this age of silly season excess, it certainly is for a club like Freiburg and appears to represent the most the club have ever splashed out on one player, eclipsing the € 1.5 million they paid for Cisse's transfer from French club FC Metz in 2009. In that context, then, Cisse's meant to be sold this summer; the club is simply making whichever club gets him work a bit harder with their firm stance.
But why so firm? Could the club be risking his value to them by having him injured or throwing out a few dreadful performances that make bidders think twice? Again, with his current contract expiring three years away, Freiburg can run these risks. But for a club that has just spent the most money it ever has for another player's services, they likely intended that player to be the main attraction now rather than playing second fiddle to a one man show. Dembele only came in for the final couple minutes against Augsburg, and while he might take some time adjusting to a new league, only a few minutes against the newest members of 1.Bundesliga seemed slightly odd for a player not returning from an injury.
At least, it did to me, and I'm usually wide of the mark, so pay no attention to the rest of this as I'm completely speculating for the remainder.
Upon reviewing some of the transfer fodder regarding Cisse, there has been an interesting note made about Freiburg owing the player, his agent, and his former club FC Metz co-payments on any transfer deal, so perhaps herein lies the true reason for Freiburg's stubborn stance on their demand. When Cisse was signed from FC Metz, it seems neither they nor Freiburg produced any official statement of the financial details, and that € 1.5 million transfer fee is a rough guess. After all, this is Freiburg--who cares, right? It would then make sense that the club has set a price around € 1.5 million higher than Cisse's average transfer market value--somewhere in the neighborhood of € 13.5 million--if they must pay those additional parties any proceeds from the deal.
This might also explain why there have not been clubs outside Germany that have officially put out a bid yet. Perhaps when English Premiership clubs came asking questions, heard of some complicated financial relationship that tied the player to his former French club and might stretch back to any friends he met along the way from Generation Foot--an academy in Senegal that has a relationship with FC Metz and continues to provide the club with many players--they might have gotten cold feet. If there is indeed a complicated financial relationship that travels with Cisse wherever he goes, it might be reducing his attractiveness to more notable clubs, which would prefer to avoid excessive entanglements over such a big move. It also explains why Freiburg's determined to get their fee--it might be the only way they reap some benefit in the deal.
Think of this as the Kia Joorabchian Third Party Chilling Effect, or The Tevez Syndrome.
Certainly, it does not seem to be the case that Cisse's rights are owned in a similar fashion--which I believe is impossible in Europe anyway--but a potentially messy situation might have been enough to cool the heels of the English and seen German clubs slow to move for the time being. So, whichever club does agree to Freiburg's demand for this fantastic player by the end of this month, they might have to come prepared to write out more than just one cheque. Let's hope they bring plenty of ink too.
And the best that Cisse can hope for when he books his flight from Senegal to Europe? That his ticket doesn't say he's heading to somewhere in Russia, because that's another rumored Cisse hot spot, and that's the one place he has said he doesn't want to go.