The Sound of One Hand Hitting Another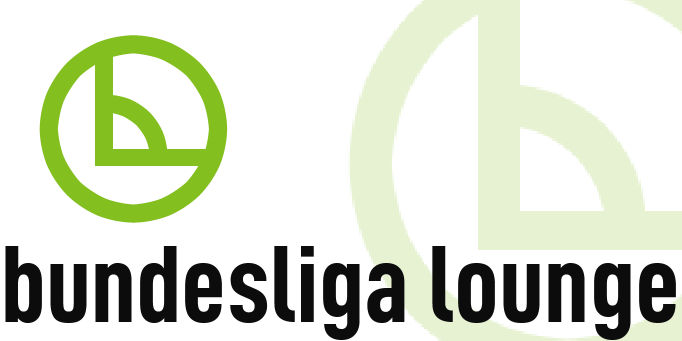 Most would consider that a positive sound, as in the sound of clapping at something pleasing to the eyes or ears. Now, we were recently made aware that the noise of flesh striking flesh means something entirely different to Bayern Munich fans bored at a match, but that's not where this is going (or is it?) but let's focus instead on the less embarrassing connotations. Much like its pessimistic cousin the audible "Boo" immediately suggests immense displeasure at whatever a spectator is witnessing, clapping brings with it a feeling of acceptance, whether begrudgingly polite or enthusiastic, along with a sense that whatever has just transpired was something good to behold. In football, it can be derived from such a simple thing
as an outlet pass
, or it can be the outward expression of emotions and events
wrapped up in so many other complex matters
taking place off the pitch. In any analysis, clapping in football is surrounded by that warm, fuzzy feeling we still get when fresh baked cookies are about to be served.
So, did you hear clapping when Kaiserslautern extended the contract of trainer Marco Kurz, or where you too busy munching on those chocolate chips?
If you didn't, most likely it was because the announcement was made almost as an aside during a week when most football observers were still stuck in transition from following the final group play matches of Euro 2012 qualification to the weekend's league games. Or possibly, as 1.FCK do not often find themselves headlining the news when there's so much to discuss about how incredibly awesome Bayern Munich is or how Borussia Dortmund are faring thus far following last season's glorious run, events at the Fritz Walter Stadion are just out of earshot. Jon and Terry highlighted
Kurz receiving an extension
to his contract on the Bundesliga Show, and while they were not heard clapping--which might not come across very well on podcasts anyway--you could certainly hear the positive tones in their voices when discussing this decision by
Die roten Tuefel
. It would seem incredibly odd, though, to suggest applause at the move to keep Kurz at the Betzenberg even longer, considering he has managed Kaiserslautern into the relegation mixer thus far this Bundesliga campaign.
After all, when their club is looking up the table and sees so many more clubs above them than below them, this is the moment when supporters start calling for the manager's head, right? And why should fans of other Bundesliga clubs care enough about this to even give 1.FCK a perfunctory clap of approval?
In a league where club management demonstrates a lack of fear over throwing the baby out with the bath water before the temperature in the tub is even cool when it comes to Bundesliga trainers, this decision should be applauded both for the simple and the complex issues it represents. At the most basic level, giving Kurz a longer contract indicates something more substantial than the oft-heard "vote of confidence" from a club's board that precedes a sacking once a side's form does not improve. While the Red Devils are not where they want to be on the table for now, Kurz has been shown that the club does truly believe he will manage them away from a relegation spot come season's end, and he is being provided additional time--calculated in euros rather than in empty words--to see out his vision for Kaiserslautern.
Further, make no mistake that extending Kurz for an additional year could also be considered a hollow gesture from chairperson Stefan Kuntz to spur on a bit of confidence for the team. Kuntz is acutely aware 'Lautern are not an organisation that can be casual with commitments of its finances, either on player wages or coaches' salaries. This season's squad reflects that harsh reality, with the offseason losses of important players such as Ivo Ili?evi? and Srdjan Lakic to bigger sides, as well as an inability to make permanent signings of lads like Jan Morávek and Erwin Hoffer, who played significant minutes for 1.FCK on their way to finishing 7th in the 2010/11 campaign. Quite simply, this is not the Kaiserslautern of the 1990s that could win a 1.Bundesliga title, get relegated, then fund its way back to an unprecedented double by winning the 2nd division one year and claiming the top flight the following year.
Rather, this is a Kaiserslautern that nearly went bust at the close of the past decade, narrowly escaped relegation to the hinterlands of Germany's third division, and are still recovering from those lows.
From the more complicated view, rewarding Kurtz now despite his club's slow start to the season serves as a reminder that during this time in top European football, when even the slightest poor run of form elicits the baying for blood from impatient, gloryhunting fans--apologies if you qualify, but doubt you are if you're reading this anyway--and swift sackings by club boards, there still exists such a concept as rational patience. The established
study of managerial terminations
specific to the Dutch leagues from 1986-2004 demonstrated there was little change in a club's fortunes when firing a manager during the season, and quite often his successor compiled a similar record of misery. Also, the only positive gain for a club happened during the first three matches of the new trainer's reign, thus quantifying the idea of a "new manager bounce." Now, within that study, effects specific to Bundesliga were analysed as well using 2000/01 season data, with the only difference being the German league sees more forced resignations from its club trainers rather than outright terminations.
Other than this, the data indicated Bundesliga clubs performed roughly the same as their Dutch counterparts, suggesting in-season managerial upheaval in the German top flight held true to the Shakespearean quote on tales told by idiots. Thus what Kuntz and Kaiserslautern's board have recognised is that the expectant knee-jerk response--to publicly bemoan the club's position and place Kurz on notice he is managing on borrowed time--would likely increase their short-term success by only a couple matches and posturing for an immediate future without Kurz in charge could possibly do more damage to the club's chances should they be unable to avoid the drop at season's end. Kurz has been with the club during most recent lower league days, managed them to promotion, and could be well placed to repeat the feat should 2011/12 be less than optimal. Perhaps the board also acknowledges with this extension that Kurz has been given a less talented bunch of apples in this season's Bundesliga basket to bake his apple pie, and he should be afforded a longer period to be the head chef should financial fortunes improve later for the club to buy higher quality ingredients at the transfer shop the next go round.
What this also speaks to is the clear division between the big and the small in Bundesliga. Finding themselves also at the wrong end of the table early in the season, Hamburg SV chose the predictable action in sacking Michael Oenning. While there was a time of uncertainty as caretaker boss Rodolfo Cardoso was denied a chance to prolong his tenure without the necessary licensing and Sporting Director Frank Arnesen even called his own name were the club able to find a suitable replacement soon, the dinosaur of the league was able to shower FC Basle with enough money to part with their promising young manager Thorsten Fink. Hamburg look to have settled their form woes through the usual path, as this is a club expected to compete regularly for Bundesliga titles and play in Europe rather than in relegation scraps. The northern club is a massive one with the financial base to recruit top coaches and top talent, and legions of
Rothosen
supporters demand the club's board utilise these resources to fulfill aspirations of trophy-laden seasons.
They have the ability to buy a brown sack for Oenning while picking up new clothes for another emperor simultaneously while 1.FC Kaiserslautern pull out a needle and thread with Kurz to stitch up their 2011/12 campaign.
How about a round of applause then, for 1.FCK for making a sensible decision? When the next club in crisis emerges this season--which will inevitably occur--perhaps that club's board will look upon what is happening on the Betzenberg and be slower to draw their axes. Not every season ends in glory, no campaign should be looked upon as a zero-sum game, and patience is a virtue to be admired rather than scorned these days. Otherwise, you might find yourself arrested for having sex in the stands of a match you've lost patience for watching.