Weekend TV Preview: 14 - 16 October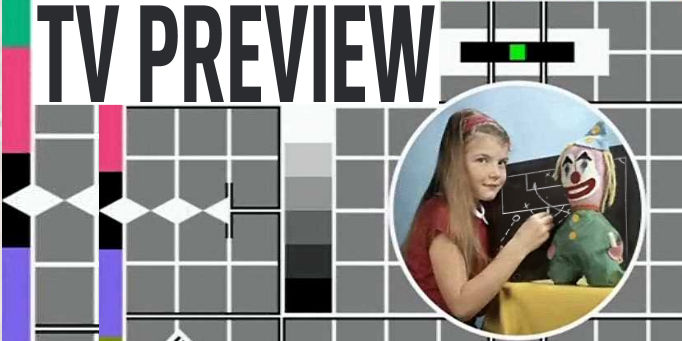 Friday 14 October
19.30 Werder Bremen v Borussia Dortmund, Bundesliga, ESPN / ESPN HD
No Arnautovitch for Werder or Barrios for BVB due to suspensions and injuries respectively. Despite these two top strikers' absence this still promises to be a game brimming with attacking intent. A welcome respite from the all too frequent Friday night egg chasing on ESPN.
19.45 Lincoln City v Fleetwood Town, Blue Square Premier League, Premier Sports
The Lincoln Players waved goodbye to their erstwhile coach, Steve Tilson with their first win of the season against Alfreton on Tuesday. Caretaker, Grant Brown should still be around for this game against third placed Fleetwood.
19.45 Doncaster Rovers v Leeds United, Championship, Sky Sports 1 / HD1
Dean Saunders is the new man in charge at Doncaster and a new sense of optimism is present at the Keepmoat. There is even talk of signing Mahamadou Diarra and Frederic Piquionne on loan. The natives are restless at Leeds so the pressures on. Mind you, when was the pressure ever off?
Saturday 15 October
12:30 Kilmarnock v Celtic, SPL, ESPN / ESPN HD
Celtic may have a game in hand but find themselves in the unusual position of being below Motherwell in the table. With ten points in ten games, Killie can be said to have had a steady start to the season.
12.45 Liverpool v Man Utd, Premier League, Sky Sports 2 / HD2 / 3D
The Big One. Liverpool will set out like they are worth the extra money they want to charge those overseas broadcasters. Of course brand self awareness only gets you so far, especially when you have to face up to a disgruntled Wayne Rooney, anxious to let off some steam.
17:20 Portsmouth v Barnsley, Championship, Sky Sports 2 / HD2
Sky's limp counter-scheduling gesture only underlines how much English Football is reliant on TV money. Drag the Barnsley fans down for a late kick off for no other reason than to compete for viewing figures against ESPN. Pathetic.
17:30 Chelsea v Everton Premier League, ESPN / ESPN HD
Curious choice of game since 1-1 seems to be the most common thread running through this fixture in recent years. Still it gives everyone a chance to over analyse Fernando Torres and curse AVB for his youth. *shakes fist*
18.00 Real Madrid v Betis (Second Half), La Liga, Sky Sports 1 / HD1
Presumably the first half will be hiding behind the red button somewhere. After a reasonably good start to the season, Betis have lost their last two games. Real on the other hand have scored 13 (thirteen) in their last 3 games.
19:00 Barcelona v Racing, La Liga, Sky Sports 1 / HD1
Third from bottom Racing travel to the best team in the World. In fairness, Santander have lost only one in their last five. Nevertheless, a home win on your coupon would be one of your easier decisions this weekend.
19:45 AC Milan v Palermo, Serie A, ESPN / ESPN HD
Champions Milan are still smarting after that dramatic defeat to Juve before the international break. The fixtures don't get any easier for them as they encounter a Palermo side in rude health.
21:00 Granada v Atletico Madrid, La Liga, Sky Sports 1 / HD1
With Falcao and Diego among the new arrivals, Atleti are among the more watchable Spanish teams outside of the top two. Newly promoted Granada are just happy to be there.
22.00 Ceara v Flamengo, Brazilian Serie A, Premier Sports
Flamengo are recovering nicely after their rocky start to the season. Ronaldinho is playing so well that he has earned a recall to the Brazilian National team. Ceara are no great shakes but they have not lost at home since August.
Sunday 16 October
11.30 Cesena v Fiorentina, Serie A, ESPN / ESPN HD
Some Serie A to go with your left over curry? Not the most inspiring of fixtures given the form of both sides. Cesena picked up their first point of the season last week with a 0-0 draw against Chievo so they're on a roll, in a manner of speaking.
13.00 Birmingham City v Leicester City, Championship, BBC1 / BBC1 HD
Leicester on the telly again? How tedious. Must be a Sven thing.
13.30 Arsenal v Sunderland, Premier League, Sky Sports 1 / HD1
Sunderland don their clown shoes and hop aboard the fun bus to the big red top in London. With any luck a football match might break out.
14.00 Chievo v Juventus, Serie A, ESPN / ESPN HD
Having been the first team to drop points against Cesena, in the last round, Chievo welcome table topping Juve who are shaping up as genuine Scudetto contenders.
16.00 Newcastle United v Tottenham Hotspur, Premier League, Sky Sports 1 / HD1 / 3D
Fresh from stinking up the London 2012 Olympic legacy, Spurs travel to Newcastle to see it they can ruin the Toon Army's weekend. After a shaky start, Spurs are getting into the swing of things. Newcastle have had a great start to the season and having nothing to fear from the North Londoners. Or should we call them cockneys since they're so anxious to move to East London.
16.30 FC Cologne v Hannover 96, Bundesliga, ESPN / ESPN HD
In all likelihood the big Norwegian Mohammed Abdellaoue will be absent after sustaining an injury after his hat-trick against Werder Bremen in the big northern derby two weeks ago. That's OK though because the quicksilver battering ram in the shape of Didier Ya Konen is on hand to paste the Koln defence. If you've not seen Hannover yet this season, do so.
19.00 Palmeiras v Fluminese, Brazilian Serie A, Premier Sports
More other Serie A action. The away side have carried the day in recent seasons and have involved themselves in a couple of 3-2 results. Plenty of entertainment for those not interested in the Rome derby.
19.30 Lazio v Roma, Serie A, ESPN / ESPN HD
Two fierce city rivals just hitting form, a lively atmosphere but sadly not Totti for Roma. Definitely one of the highlights of the weekend. Expect fireworks on and off the pitch both figuratively and literally.
21.00 Sevilla v Sporting, La Liga, Sky Sports 1 / HD1
Shouldn't be any major dramas at home for Sevilla. Sporting are rock bottom of the Lager Liga table.
22.30 Boca Juniors v Belgrano, Argentinian Apertura, Premier Sports
Unbeaten Boca have only dropped points on three occasions this season and sit atop the table. Belgrano are seventh which is not too shabby for a promoted side. They last beat Boca away in 2001. Good luck with that.
Monday 17 October
19.45 Glentoran v Linfield, Irish League, Sky Sports 1/HD1
Linfield have the chance to go top after Portadown could drew with Coleraine at the weekend, which should add even more excitment to an often fractious Belfast derby. Glentoran have finally got into their stride this season and have scored 25 goals in their last six wins.