Bundesliga Review - Derby excitement tempered by Pezzoni incident By Archie Rhind-Tutt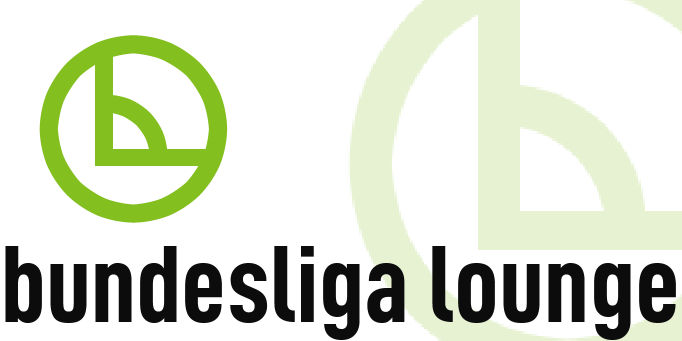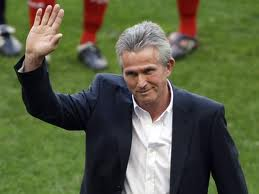 Derbies - they are part of what makes not just the Bundesliga but football in general great. It's there where all of the passion is poured out onto the pitch by both fans and players. This weekend the Bundesliga had no less than four of them on show. Not all of them were necessarily local – Bayern Munich and Stuttgart for instance are 136 miles apart.
The pair nevertheless make up the Southern derby (not to be confused with Nuremberg v Fürth which is the South derby). With Borussia Dortmund drawing with Nuremberg on Saturday, it was a great opportunity for Bayern to take an early lead over the Champions. They did just that, but not before Stuttgart were made to realise that Bayern are like the Incredible Hulk - you wouldn't like them when they're angry.
The Swabians hit the bar early on and then took the lead through Martin Harnik's superb volley on 25 minutes. By half time, Stuttgart were trailing by two after Müller, Kroos and most spectacularly Luiz Gustavo, gave the Bavarians the lead their fans expected. In the second half, it continued with Müller (again), Mandzukic and Schweinsteiger ensuring last year's runners up were 6-1 up just six minutes after half time. That's how it stayed but there was still time for Vedad Ibisevic to be sent off, completing a bad start in the Bundesliga for the Bosnian after last week's horrible miss.
Perhaps not for the last time this season though, Bayern went to the top of the Bundesliga. Still, they weren't the only side to enjoy a Sunday roast. For the 
Niedersachsen 
(Lower Saxony) derby was more like the demolition derby as Hannover thumped Wolfsburg at the VW Arena.
This in itself was a surprise. After all, Hannover hadn't won in Wolfsburg since 2006 and they weren't great on the road last year, picking up just two away wins all season. The Wolves have also been tipped to do well this season and were expected to build on last weekend's win at Stuttgart.
Still, Hannover are not a side to be underestimated, as they showed. Their star was Szabolcs Huszti. The Hungarian, who returned to the club after three years at Zenit St. Petersburg, set up all four goals for "The 96." Karim Haggui and Artur Sobiech made it 2-0 before the break. In the second half, Leon Andreasen and Sobiech completed a fantastic day for Mirko Slomka's men. Wolfsburg also had substitute Robin Knoche sent off in the second half and it was unsurprising when coach Felix Magath apologized to the fans after his side's tame performance. After all, the Lower Saxony bragging rights were firmly with Hannover.
It wasn't as clear cut in the 
Niederrhein 
(Lower Rhine) derby as Fortuna Düsseldorf and Borussia Mönchengladbach renewed rivalries in the Bundesliga for the first time in over 15 years. Yet neither was able to find a winner in a tight affair on Saturday evening. The match belied the ever entertaining nature of Fortuna Düsseldorf whilst for Gladbach, you can't help but feel it was the sort of game they might have won, if they still had a certain Marco Reus. Still, the Foals look well set for the season, something which cannot be said of Hamburg.
HSV travelled to Werder Bremen in the 
Nordderby 
(North derby) but were outclassed for a second week running. With new signing Rafael van der Vaart watching on having returned from Spurs, Werder picked up from their encouraging performance at the Champions on the opening night of the season. Aaron Hunt had one penalty saved by René Adler, a definite positive for Hamburg in the new season. However, Adler was beaten by a second Hunt penalty in the second half and then by a Nils Petersen strike, ensuring that Werder and Hamburg were looking in different directions going into the international break. BILD even questioned after the result whether van der Vaart's contract extends into the 2.Bundesliga – a cheeky and slightly premature jibe. Time is on their side but HSV's start has been far from inspiring. Patience is thin on the ground with fans, as it is with many supporters these days.  Passion runs high which is what makes derby matches and indeed what made this weekend's Bundesliga matches special.
However, we must be careful, especially after what happened to Kevin Pezzoni this week. Pezzoni was a player at another big club who have been going through hard times, that being Cologne who were relegated from the Bundesliga just a few months ago. He cancelled his contract this week after being threatened outside his home by a group of angry Cologne fans – an appalling development. So while fans displeasure at results is understandable, the Pezzoni incident certainly helped to put into context where football's boundaries for passion lie.
For more on the Bundesliga, follow @archiert1 on Twitter
Matchday 2 Results
:
Mainz 0-1 Fürth
Bayer Leverkusen 2-0 Freiburg
Hoffenheim 0-4 Eintracht Frankfurt
Nuremberg 1-1 Borussia Dortmund
Schalke 3-1 Augsburg
Werder Bremen 2-0 Hamburg
Fortuna Düsseldorf 0-0 Gladbach
Wolfsburg 0-4 Hannover
Bayern Munich 6-1 Stuttgart
Table




Position




Club


Games


W*


D*


L*


F:A


GD*


Points










1




FC Bayern Munich


2


2


0


0


9:1


+8


6


CL*






2




Eintracht Frankfurt


2


2


0


0


6:1


+5


6


CL*






3




Hannover 96


2


1


1


0


6:2


+4


4


CL*






4




FC Schalke 04


2


1


1


0


5:3


+2


4


CL* Qual.






5




Fortuna Düsseldorf


2


1


1


0


2:0


+2


4


EL* Qual.






6




Borussia Dortmund


2


1


1


0


3:2


+1


4


EL* Qual.






7




1. FC Nürnberg


2


1


1


0


2:1


+1


4








7




Borussia Mönchengladbach


2


1


1


0


2:1


+1


4








9




Bayer 04 Leverkusen


2


1


0


1


3:2


+1


3








9




SV Werder Bremen


2


1


0


1


3:2


+1


3








11




SpVgg Greuther Fürth


2


1


0


1


1:3


-2


3








12




VfL Wolfsburg


2


1


0


1


1:4


-3


3








13




1. FSV Mainz 05


2


0


1


1


1:2


-1


1








14




Sport-Club Freiburg


2


0


1


1


1:3


-2


1








15




Hamburger SV


2


0


0


2


0:3


-3


0








16




FC Augsburg


2


0


0


2


1:5


-4


0


Relegation






17




1899 Hoffenheim


2


0


0


2


1:6


-5


0


Relegation






18




VfB Stuttgart


2


0


0


2


1:7


-6


0


Relegation




Table thanks to the Bundesliga Official Website
Article originally written on Football Fan Cast