Bundesliga Review - Yet ANOTHER entertaining weekend in Germany by Archie Rhind-Tutt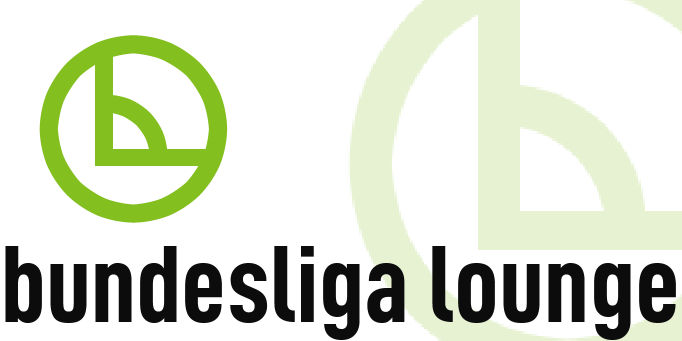 Talking up the Bundesliga – it's very chic at the moment, isn't it? It's really hard not to especially after another engaging and

entertaining weekend in Germany. Now, that might not seem apparent were you to focus on the fact there were two goalless draws and that last season's top three all secured relatively comfortable victories. Delve deeper though, look to some of the division's supposed lesser lights and there's entertainment aplenty.
Saying lesser lights is perhaps a bit harsh.  After all Eintracht Frankfurt are effectively standing shoulder to shoulder with Bayern Munich at the moment, with only an inferior goal difference keeping them off the top of the table. Eintracht's win on Sunday ensured their best start to a season since 1966 – a great achievement when you consider they were relegated from the Bundesliga in May 2011. Relegation may not be too far away for the side Frankfurt overcame on Sunday either – Hamburg. The northerners were edged out 3-2 as some appalling defending cost them.
This was despite the return of Rafael van der Vaart. The Dutchman was keen to make clear last week on his homecoming that he was not the messiah. It's worth asking then if 
he's not the messiah, is he a very naughty boy?
 The answer is no because that was left to Petr Jiracek, sent off during Sunday's game for a dangerous lunge and one word too many to referee Wolfgang Stark. As much as Hamburg look in heaps of trouble, credit must be paid to the offensively impressive Frankfurt who punished HSV's errors, in what was a very open encounter. Still, it could be worse for Hamburg – they could be bottom of the Bundesliga.
That's where Hoffenheim are as they were involved in another Sunday game where the defending was rather generous. 
Die Hoffe
 may have taken the lead early on but their match against Freiburg proceeded to ebb and flow in a manner you wouldn't have expected prior to kick off.  With the game standing at 3-3 with ten minutes to go, Freiburg finally won the game, but not before they were given a helping hand from the Hoffenheim defence. An unmarked Cedric Makiadi was allowed to slam home from a corner before super sub Sebastian Freis, on for less than five minutes, rounded the erratic Tim Wiese to seal victory. The words "it's five for Freiburg" have not been heard all too often in the Bundesliga – in fact it was the first time they'd hit five in the top flight in just over 11 years. For Hoffenheim, it was another result that belied pre-season optimism about them being the division's dark horses.
That honour instead falls to Hannover, another team who were involved in a 
"crazy game,"
 as Coach Mirko Slomka called it. He would have been thrilled by the 96's great start against Werder Bremen. They raced into a two goal lead after just ten minutes courtesy of Szabolcs Huszti and Leon Andreasen. Werder would eventually draw level, after Aaron Hunt's first half penalty was followed by a Kevin de Bruyne equaliser with just less than 15 minutes to go.
Yet just like in their last away game at Bourssia, they were unable to stay level until the end. In fact this time round, they had two disallowed goals but they were defeated in injury time by Hannover's man of the moment – Szabolcs Huszti. Into the net flew his (deflected) ove head kick and then came the celebration. Off came the shirt, over the advertising hoardings Huszti went and rapidly he climbed the fence. (
BILD even labelled him the "fence king"
.) However, referee Deniz Aytekin wasn't prepared to be lenient with Hannover's Hungarian hero. When Huszti, already on a yellow card, eventually returned to the pitch, Aytekin sent him on his way. It is the only stain on what has otherwise been a magnificent return to Lower Saxony for Huszti. At this rate, Hannover look like they could be outsiders in the title race - something  Borussia Mönchengladbach did so well last year.
Gladbach so far haven't been able to match their stunning performances of last season. They're still entertaining though – just not in the way fans of the Foals quite want them to be. In what was the weekend's fourth Bundesliga game to produce five goals or more, Gladbach were unable to hold off Nuremberg at Borussia-Park. The Bavarians were another side this weekend to take a two goal lead and to have it erased. The difference on Saturday though was Hiroshi Kiyotake. He's one of quite a few players of an Asian persuasion to be excelling in the Bundesliga at the moment. Having set up Nuremberg's first two goals, Kiyotake scored the third as 
Der Club 
became only the second team to win at Gladbach in 2012.
This game, along with the other three highlighted, did help to show off the best of the Bundesliga on a weekend the DFL were keen to show what was great about the league. (
Every club in the division wore the slogan "Geh Deinen Weg" (Go Your Way) on their shirts as the Bundesliga looked to promote integration
.) Still, it's always good when the main focus of the weekend's action is on the football and not the politics surrounding it. Whereas handshakes dominated the agenda elsewhere, Germany offered quite the footballing spectacle this weekend, even if the standard of defending left something to be desired for.
Matchday 3 Results:
Augsburg 0-0 Wolfsburg
Bayern Munich 3-1 Mainz
Borussia Dortmund 3-0 Bayer Leverkusen
Gladbach 2-3 Nuremberg
Hannover 3-2 Werder Bremen
Stuttgart 0-0 Fortuna Düsseldorf
Fürth 0-2 Schalke
Freiburg 5-3 Hoffenheim
Eintracht Frankfurt 3-2 Hamburg
Table:




Rank




Club


Matches


W*


D*


L*


G*


GD*


Pts.*












1




FC Bayern Munich


3


3


0


0


12:2


+10


9


CL*








2




Eintracht Frankfurt


3


3


0


0


9:3


+6


9


CL*








3




Hannover 96


3


2


1


0


9:4


+5


7


CL*








4




FC Schalke 04


3


2


1


0


7:3


+4


7


CL* Qual.








5




Borussia Dortmund


3


2


1


0


6:2


+4


7


EL* Qual.








6




1. FC Nuremberg


3


2


1


0


5:3


+2


7


EL* Qual.








7




Fortuna Düsseldorf


3


1


2


0


2:0


+2


5










8




SC Freiburg


3


1


1


1


6:6


0


4










9




Borussia Mönchengladbach


3


1


1


1


4:4


0


4










10




VfL Wolfsburg


3


1


1


1


1:4


-3


4










11




SV Werder Bremen


3


1


0


2


5:5


0


3










12




Bayer 04 Leverkusen


3


1


0


2


3:5


-2


3










13




Greuther Fürth


3


1


0


2


1:5


-4


3










14




1. FSV Mainz 05


3


0


1


2


2:5


-3


1










15




FC Augsburg


3


0


1


2


1:5


-4


1










16




VfB Stuttgart


3


0


1


2


1:7


-6


1


Play-offs








17




Hamburger SV


3


0


0


3


2:6


-4


0










18




1899 Hoffenheim


3


0


0


3


4:11


-7


0








Table thanks to the Bundesliga Official WebsiteFor more on the Bundesliga, follow @archiert1 on TwitterArticle originally posted on Football Fan Cast