Bundesliga Review – Surprisingly Superb Starts for Eintracht and Fortuna by Archie Rhind-Tutt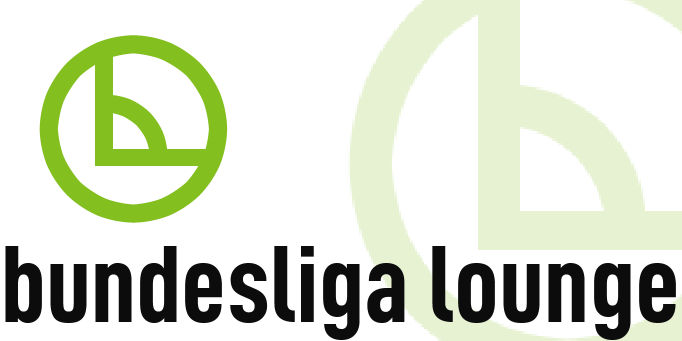 In terms of population the cities of Frankfurt and Düsseldorf both rank in the top ten in Germany. Last season, neither city had a team gracing the top flight of German football. How times can change rapidly in football. After five games of the new season, the promoted pair of Eintracht Frankfurt and Fortuna Düsseldorf each occupy a place in the top five of the Bundesliga.
Their starts are made even more impressive when you consider that between the two teams, they signed an incredible 33 players (Eintracht 13, Fortuna 20) over the summer. The next time a coach complains about the fact his side needs more time to gel, frustrated directors and chairmen would do well to point to the case of Eintracht and Fortuna, who have acclimatized to the Bundesliga with ease. Tuesday night really emphasised this.
With the Bundesliga having an "English week" by playing midweek fixtures, it gave the duo another chance to show their performances in the first four games of the season have been no fluke. Neither Eintracht Frankfurt or Fortuna Düsseldorf disappointed either.
Fortuna actually faced up to the third team promoted from the 2. Bundesliga, Greuther Fürth. Their opponents haven't been too bad this season but Fürth are the smallest of the trio to arrive in the division. Facing Bayern Munich and Schalke hasn't helped their cause early on. Still, playing Fortuna Düsseldorf would have been seen as opportunity to get their first home win of the season. The visitors from North Rhine-Westphalia had other ideas as Oliver Fink and Ken Ilsö ensured a 2-0 win Norbert Meier's side in Bavaria.
It also meant a fifth consecutive clean sheet for Fortuna, leading to 
Klaus Hoeltzenbein, in Süddeutsche Zeitung, describing Norbert Meier as the man who invented "The Rhine Catenaccio
." These days, when you hear the word "catenaccio" being used, it's usually in a negative context. Meier can, and should, take it as a compliment, because Fortuna are the only team in Europe's top leagues who haven't conceded a goal this season.
You certainly won't hear any such comparisons for Armin Veh's Eintracht Frankfurt. They've entertained the division and became the first promoted side on Friday night to win their opening four games of the season. Their fifth game was always going to be tricky as they faced up to the current Champions of Germany, Borussia Dortmund.
The way Borussia have started the season has raised questions over whether they'll be holding onto that tag for a third successive year. Bayern Munich look great, Dortmund's defence appears dodgy and despite being 31 games unbeaten until last Saturday, BVB have struggled to find the rhythm with which they finished the previous campaign.
Things were going smoothly against Eintracht on Tuesday night. A deflected shot from Lukasz Piszczek and a sumptuous strike from Marco Reus gave Dortmund a two goal lead at half time. "When you lead 2-0, there is the iron law that it cannot be thrown away," noted Jürgen Klopp.
In the second half Eintracht Frankfurt were to break this iron law as in the financial capital of Germany, Borussia Dortmund paid the price. Within six minutes of the restart the home side were level. Stefan Aigner netted the first with a magnificent half volley before setting up Takashi Inui for the equaliser. Dortmund went back in front through Mario Götze but after wasting further chances, BVB were pegged back again. Anderson headed in a second equaliser for Frankfurt, earning the home side a spectacular point.
"It was the best performance I've ever seen from a Frankfurt team," claimed Klopp, sent to the stands late on for squaring up to an official (
and making one of the more incredible facial expressions of the season so far
). His frustration would not have been quelled in the knowledge that Bayern Munich had won comfortably against Wolfsburg, leaving the Champions seven points behind the Bavarians.
In contrast, newly promoted Eintracht Frankfurt are just two points off the top of the league. Along with Fortuna Düsseldorf, they've started the season in sparkling style. Now the real challenge begins for both – maintaining it. A word of warning must go to Eintracht especially. In November 2010, they were 4th in the Bundesliga but ended up getting relegated after a wretched run of form.
Survival remains the goal for both sides. Still, Frankfurt and Düsseldorf may be in Germany's top ten cities for size and come May, they might each have a team in the Bundesliga's top ten too, should Eintracht and Fortuna continue their excellent form.
For more on the Bundesliga, follow @archiert1 on Twitter
Matchday 5 Results
:
Bayern Munich 3-0 Wolfsburg
Eintracht Frankfurt 3-3 Borussia Dortmund
Fürth 0-2 Fortuna Düsseldorf
Schalke 3-0 Mainz
Augsburg 1-3 Bayer Leverkusen
Freiburg 1-2 Werder Bremen
Gladbach 2-2 Hamburg
Hannover 4-1 Nuremberg
Stuttgart 0-3 Hoffenheim
Table




Rank




Club


Matches


W*


D*


L*


G*


GD*


Pts.*












1




FC Bayern Munich


5


5


0


0


17:2


+15


15


CL*








2




Eintracht Frankfurt


5


4


1


0


14:7


+7


13


CL*








3




Hannover 96


5


3


1


1


14:8


+6


10


CL*








4




FC Schalke 04


5


3


1


1


10:5


+5


10


CL* Qual.








5




Fortuna Düsseldorf


5


2


3


0


4:0


+4


9


EL* Qual.








6




Borussia Dortmund


5


2


2


1


11:8


+3


8


EL* Qual.








7




SV Werder Bremen


5


2


1


2


9:8


+1


7










8




Bayer 04 Leverkusen


5


2


1


2


7:7


0


7










9




1. FC Nuremberg


5


2


1


2


7:9


-2


7










10




Borussia Mönchengladbach


5


1


3


1


7:7


0


6










11




1899 Hoffenheim


5


2


0


3


10:12


-2


6










12




SC Freiburg


5


1


2


2


7:8


-1


5










13




VfL Wolfsburg


5


1


2


2


2:8


-6


5










14




Hamburger SV


5


1


1


3


7:10


-3


4










15




1. FSV Mainz 05


5


1


1


3


4:8


-4


4










16




Greuther Fürth


5


1


1


3


2:8


-6


4


Play-offs








17




VfB Stuttgart


5


0


2


3


3:12


-9


2


Relegation








18




FC Augsburg


5


0


1


4


2:10


-8


1


Relegation






Table from 
Official Bundesliga Website
Originally written @ Football Fan Cast