Bundesliga Tickets - A Buyers Guide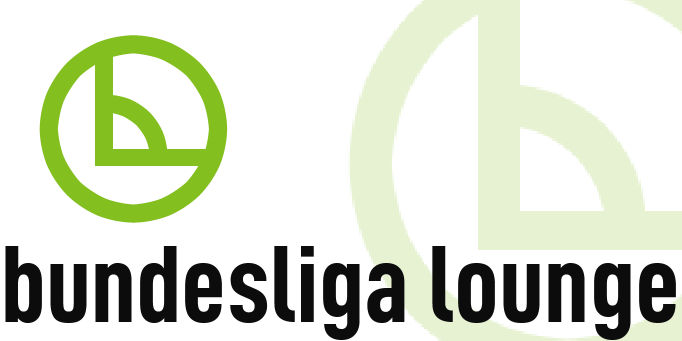 Once the Bundesliga has taken its hold on you, it is only natural that you want to experience a game first hand and get that incredible atmosphere that the league possesses. So it is probably no surprise that one of the most frequent questions we get asked in relation to the Bundesliga is how to get hold of tickets. There is no hard and fast rule for success but Jon Hartley provides a few guidelines and things to remember.
Plan ahead:
You really need to plan ahead if you want to watch Bundesliga football. If you are coming from abroad there are so many things that you need to consider and I would put the ticket for the game at the head of that list. Bundesliga games are announced in blocks, so while the weekend of the game is known, the exact day and time of the match is worked out as the season progresses. If time is not an issue and it doesn't matter if the game is on Friday night or Sunday evening you'll have less of a problem, but do take this into consideration.
Some clubs take different views than others about the way they will sell tickets. Bayern Munich tends to be sold out from the beginning of the season onwards, while others will also sell them in blocks and only put the tickets on sale when the exact date and time of a game is known. So you need to do your homework! See if the date of the game you want has been announced. If the fixtures list shows all the games on a Saturday (apart from the final two matchdays of the season), the fixture date has not been announced. Keep looking, keep checking for that to change, scour the
Bundesliga official website
...you need to be on the ball. Also take the time to find out the policy that the club you want to watch has. Searching club ticketing websites can be tricky if you don't speak German. One key word you may need is the German word for sold-out: Ausverkauft.
If you can't work the website out it is best to contact the club ticket office. Send them an email and find out what the score is. I can't speak for across the board, but every ticket office I've been in contact with has English speakers and are willing to help. So find out what you need to do for that specific club and also ask about the payment options and which cards you can use. Germany is different from other nations when it comes to payments. A bank transfer is a typical form of payment and from abroad that will come with a hefty fee attached.
Be ready to strike:
As with clubs across the world, it is typical that clubs members have the first chance to buy tickets and that applies in Germany as well. So it is likely that you'll be at the back of the line to buy your tickets - another reason that planning is crucial. So armed with your information, be ready to strike the moment the tickets go on sale. You are going to have to get in there quickly as those tickets are going to go swiftly, and more so for the bigger and more successful clubs.
The vision of the Bundesliga is that of terraces and cheap tickets, and while that exists, don't build up your hopes that you'll be joining the Ultras for your game of choice. In most cases terrace tickets do not get past the members selling stage. Accept the fact now that they will all be gone! So prepare yourself now to be sitting for this match. That doesn't have to be a bad thing as seeing a choreo from the seats is very impressive.
Use your connections:
If you are already a fan of a specific club and this trip is your footballing pilgrimage, it is probably a good idea to search out a fan club from whichever part of the world you live in. Many clubs have branches across the globe and to be a member of a fan club could be advantageous. International fan clubs are often affiliated with the club as a whole and may have access to tickets. Not only does a membership to a fan club have benefits in terms of ticketing, but it also puts you in touch with other fans in your area which always a good thing.
So you have you ticket...what next:
You've done the hard work and you have a ticket for the game. The flights and train tickets are booked and the hotel is sorted, so what now? The good thing is that your ticket to the game will also include your travel to the match on the city's local transports system. So having saved yourself a few euros on an U-Bahn ticket you have a little more to buy a coveted beer in the stadium.
There are two things to be aware of. Firstly, in the stadium there is often a system for paying for food and drinks with a card that you load with cash (Just Pay Card). Personally it isn't a system that I'm joyous about but I have to live with it. Ask around with the stadium staff if a system like this is in place and if so, where can you get a card. They cost around €3 (but this can change from stadium to stadium) and then you load it up with cash. There are often people around to assist that process so do keep an eye out. The good thing is that the scheme runs in many stadiums, so you can use that card again when you next go to another Bundesliga match.
Having managed to get hold of the card, the next step is to get a beer. If it is a big match there may be a no alcohol rule for that particular game. It isn't a common occurrence but it does happen. What this doesn't mean is that there will be no beer, just that it will be Alcohol free beer will be served. Beware!
You may have noticed that I haven't spoken about touts/scalpers or resale sites. The reason for that is that I'm generally not a fan of either. Resale sites like Viagogo do exist and some are affiliated with clubs, so there are options there for buying tickets but you might run into a bank transfer problem with German tickets sellers. As for buying tickets on the day, I have little or no advice. I've seen touts/scalpers at some stadiums and not at others. I have no idea how much markup is usual and I don't really intend to find out. If you choose that route you run have the uncertainly that comes with it, as with anywhere in the world.
Just one more thing! Sunday is still a day of rest in Germany. The football is on, some pubs are open as are some restaurants, but the vast majority of shops will be shut. Factor that in if you need essentials on a Sunday.
I hope this article helps and good luck with that hunt for tickets. Enjoy the game!