Respecting Bayern...Begrudgingly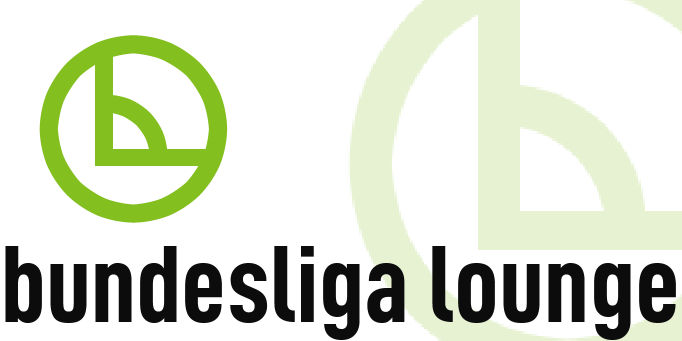 [caption id="attachment_1397" align="aligncenter" width="605" caption="By Richard Bartz, Munich aka Makro Freak (Own work) [CC-BY-SA-2.5 (http-_creativecommons.org_licenses_by-sa_2.5), via Wikimedia Commons"]

[/caption]
With the AGM at Bayern Munich over for another year, Jon Hartley looks at the club that so many love and also love to hate.
Bayern Munich are one of those clubs that just divides opinion. They are not only the most successful club on the pitch but are also the most successful off of it as well. They have more members than any other club, and in the recent club financial reports they were once again in good profits and had more turnover than ever before (1). But being top of the pile polarises opinion of fans across Germany and of Bundesliga fans across the world. It seems to be the way that you are either with Bayern or against them. I feel my own position is somewhere in the middle. I may not be a Bayern Munich fan, but I certainly respect them and I think that is a decent position to take.
This loathing of a successful club has been the way of things in many football leagues over many years when you have a party or two that dominants proceedings. It is difficult to argue against some of it when it comes to your own club, because when something doesn't go your way you need someone to blame. When the cause of that hurt is Bayern Munich, it doesn't take much to lay the blame at the Bavarians door. Let's be honest, Bayern have been breaking the hearts of fans from other clubs for decades and they will probably continue to do so for more to come. If it isn't hoovering up the best of the league in terms of players, it is snatching the title at last gasp moments. I'm sure that Bayer Leverkusen and Schalke fans can relate after the end of the 1999-2000 and 2000-2001 seasons.
So not only do Bayern inflict pain on the rest of the Bundesliga's fans by results, they, like many successful clubs in the past like to play the odd mind game or be provocative. And can you blame them? With the amount of success they have had and the resources at their disposal, it is not unsurprising that most of the time Bayern are not left with egg on their faces. The chief provocateur is club president Uli Hoeness. Never backward in coming forward, Hoeness divides opinion almost as much as his club does. As a result he courts his own criticism. The list of those willing to take a swipe at Hoeness is long and distinguished. Only recently, both Louis van Gaal (former Bayern coach) and Dr. Theo Zwanziger (former DFB President) have taken pot shots at Hoeness.
This won't bother him as he was just re-elected as president with over 90% of the votes going his way. One of the reasons for that will be the financial results and to a certain extent the success on the pitch. While they haven't won the Bundesliga in two seasons, there is little sense that the 'Salad Bowl' won't be back in Munich in the near future. There is little doubt that Hoeness is an excellent football administrator, of which the evidence is there to see over many years. Many don't like his demeanor, his choice or words or his timing, but I would also argue that the Bundesliga would be a less interesting place without a character like him in it.
Bayern are a prime example of taking the opportunities that are presented to them. Whether that be the arrival of Franz Beckenbauer when he almost went to 1860 Munich in his youth, or building the legacy that came after; whatever it has been Bayern take a small glimmer of a chance and run with it. That has also been true in the lean times as well. Bayern haven't always been a rich club and in the 1980s were deeply in debt, but even then they won titles and went on to build a powerhouse, thanks in no small part to Uli Hoeness I might add. (2)
[caption id="" align="alignright" width="225" caption="Uli Hoeness - By User:BMK (Own work (own picture)) [CC-BY-SA-2.5 (http://creativecommons.org/licenses/by-sa/2.5) , via Wikimedia Commons""]
[/caption]What has been achieved financially since that time has been very impressive. These days Bayern can quite rightly hold see themselves with the big guns of European football. These recent financial results at Bayern is just another step forward but is very much part of an on going trend. In 2010-11, Bayern were fourth in the Deloitte Football Money League behind Real Madrid, Barcelona and Manchester United. The impressive thing about the breakdown of that income was the amount that came from commercial revenue - 55% of Bayern's money came from commercial activities. In fact, the only other club with in the top 20 with a better percentage (and the only other with over 50%) were Borussia Dortmund (3).
Bayern have been the commercial masters for sometime and they have needed to be because it is the only way they can keep the success going. So it is no surprise that their shirt sponsorship deal is in the top 5 in European football (€23 million is the latest deal) (4). When it comes to making the best deals, Bayern are about as good as it gets.
Bayern also understand their position in German football. They play the pantomime villain but they know that it would be no fun playing that role if they didn't have rivals. So when both Borussia Dortmund, and more recently 1860 Munich, went into big trouble it was Bayern who offered a little financial aid to help these clubs survive. That must have been tough to take and it doesn't mean that Bayern are a benevolent beast but demonstrates that their position is only as good as the rivals they face. If they want to be the number one club in Munich then there needs to be a number two. And if Bayern want to be the number one in the country, they certainly need the likes of Borussia Dortmund to battle against.
So while I understand why many dislike Bayern because of the heartbreak they bring, the posturing or the clout they possess, it is tough to not to have respect for them. For their achievements on and off the pitch it is difficult not to recognise that Bayern's impact on the Bundesliga in the last 49 seasons has been little less than outstanding and deserves it a little doff of the cap...even begrudgingly.
Notes: (1) FC Bayern:
http://www.fcbayern.telekom.de/en/news/news/2012/38173.php
(2) Tor! The Story of German Football (Uli Hesse) P.208
(3) The Swiss Ramble:
http://swissramble.blogspot.co.uk/2012/10/borussia-dortmund-back-in-game.html
(4) Sport+Markt:
http://www.sportsbusinessdaily.com/Global/Issues/2012/10/09/Marketing-and-Sponsorship/Shirt-sponsorship.aspx