Bundesliga Weekender: Cologne, Bielefeld and Hannover by Chris Lines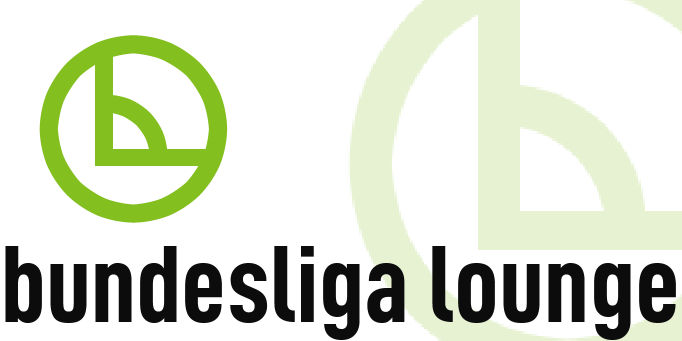 Chris Lines from Narrow The Angle took the plane to Düsseldorf and embarked on a Bundesliga weekend. Here's what happened.
Something of a late convert to the charms of German football, I've admired the Bundesliga from a distance for a couple of years. But it was high time I made a trip over there and saw some action first hand.
Myself and a mate took a train from Waterloo to Southampton, where we were to meet another friend of his (whom I had never met) and fly to Düsseldorf, ahead of a heady weekend of three games in three divisions in three days – Cologne v Kaiserslautern, Bielefeld v Heidenheim, Hannover v 'Gladbach.
Any mild apprehension about going on holiday with someone I'd not met was immediately quashed when said friend met us off the train at Southampton Airport with three ice-cold bottles of Krombacher and hearty sausage sandwiches all round. It turns out that this is a highly effective way of gaining my immediate trust and respect. After this impromptu picnic we were soon boarding.
Our Flybe aircraft to Düsseldorf could be best described as "funsize" but it did the job and got us there in little over an hour. Straight through passport control with no queue – hello Germany – we immediately whizzed off to Cologne on the train.
[caption id="attachment_1295" align="aligncenter" width="620" caption="Our view at RheinEnergieStadion"]
[/caption]
Cologne v Kaiserslautern
A brief walk along the Rhine before we hopped on a tram to the RheinEnergieStadion. The tram was packed with fans, all of whom wore scarves and drank beer, but none of whom were in any way boorish or obnoxious – how refreshing.
Forty-five thousand people packed into the ground as the sky darkens and the stadium's four distinctive corner pillars light up is a cracking sight. From our seats in the upper tier I took in this impressive vista. Fans of each team were making an almighty din in terraces at both ends of the grounds, while huge flags were waved with gusto among the throng of fans. They even appeared to rotate the bigger flags throughout the game, so that each impressive banner was given an airing.
It had been a rush to get from train to plane to train to tram to game – just as well then that we'd spent much of the travelling time consuming whatever premium German lager we could get our hands on, because we sure as heck weren't going to be getting a beer at the ground in the few minutes we had before kick-off – curse you pesky arena card system. Handy for the regular punter as these prepaid cards are, they're also the scourge of the time-poor tourist. Still, we were nicely merry by the time we took our seats – just as well given the temperature had plummeted to -1C. My fingerless gloves did a passable impression of mittens as my fingers retreated inside the gloves and away from the chill.
[caption id="attachment_1297" align="aligncenter" width="620" caption=""Can you point me in the direction of the Baa""]
[/caption]
The game itself was an absolute belter; the standard of play very high given this was a Bundesliga 2 game. The first-half performance of Kaiserslautern's Alexander Baumjohann turned out to be the stand-out performance of our whole trip. For 45 minutes he was simply brilliant, constantly ghosting into space, sliding passes through small gaps and scoring an impressive opener over the top of Cologne keeper Timo Horn's head. Sadly his influence waned in the second period, but he'd won over three new fans in our travelling party without question. And what a cool name: Baumjohann. Fun to say.
Other highlights among the six goals these sides shared were a great cut-inside-and-shot from Cologne's Christian Clemens and a glorious header postage-stamped right into the top corner by Kaiserslautern's Mohammadou 'The Betzenberg Balotelli' Idrissou, who also nicked a late equaliser to cap a giddy first 90 minutes of German football for this spectator. I was still catching my breath as Kaiserslautern's players celebrated and high-fived with their delirious travelling army.
Out of the ground, onto a tram (of which there were many, ready to whisk away the thousands in wonderfully organised German fashion), a train, another tram and we were at our hotel in Bielefeld – my fifth city of the day, no less. Bags dumped and it was straight to the nearest tavern; a very cosy little place with friendly locals and an applaudable system of biro crosses on beermats by way of a bar tab. Just pass your beermat to the barmaid when you're ready to pay: ace.
[caption id="attachment_1294" align="aligncenter" width="620" caption="Large mural outside Schüco Arena"]
[/caption]
Bielefeld v Heidenheim
Saturday saw us take our time getting up – perhaps a key factor in our rather surprising lack of hangover. Waking up in the same city as our game for the day – what a treat – this would be a more relaxed affair than the day before. We arrived early at Arminia Bielefeld's Schüco Arena to find fans standing around on the streets, most of whom were wearing several scarves, chatting and drinking crates of beer while they waited for the turnstiles to open.
Bielefeld have fallen on hard times of late and are now in the third tier of German football, but their hardcore support have not deserted them. A gang of scarf-bedecked youths crowded around a ghetto-blaster that pounded out German hard rock of the shouty-but-polished variety so favoured over here.
[caption id="attachment_1290" align="aligncenter" width="620" caption="The travelling Heidenheim support"]
[/caption]
Come the game, a crowd of just under seven thousand had gathered, though it seemed a lot less in a stadium that holds 27,300. Most congregated on the terrace, which left the rest of the stadium decidedly barren. The terrace was making quite a noise though, which ensured the game had some atmosphere. Heidenheim had brought around 50 fans and were shunted away on a little terrace in the opposite corner.
In a game of few genuine chances, Bielefeld edged it 1-0 thanks to a deflected cross from left-back Stephan Salger. Attacking midfielder Patrick Schönfeld caught the eye in midfield for the hosts but it was centre-back and captain Manuel Hornig who really stood out as the pick of the bunch. His was a faultless display, both positionally and in his strong tackling throughout. He looked like the ideal leader to spearhead the battle to get back into Bundesliga 2.
Hannover v Gladbach
Onward to Hannover after the game, where we hit the Old Town area and a tremendous bar, all wood panelling and German thirty-somethings getting nicely trashed. Two chaps at the bar had their drinks lined up in a wooden rack, like one might see loaded with vile aniseed-flavoured shooters in some terrible chain pub in England. But these guys each had a neat row of frothing half pints of the local Gilde Ratskeller beer – now that's how to get drunk. Line 'em up, chew the fat, get steadily drunk.
Sundays would appear to still be a sedate affair in Germany, compared to the relentless shop-a-thons they seem to have become in the UK. And so we made the excellent decision to stop drinking beer for a bit and see the sights, given the streets were almost deserted.
A wholly pleasant walk around Hannover made apparent two things: that this is really rather an attractive city, but also that it had clearly had the living daylights bombed out of it during the Second World War. Attractive older buildings tend to be outnumbered by more modern counterparts. For the most part, though, the city has done this tastefully with garish juxtaposition between the old and the new largely avoided. One old building was peppered with shrapnel scars up one side, a testament to the fact that a rather large bomb had evidently landed in roughly the same spot we were now standing.
As Hannover 96's impressive AWD-Arena loomed into view, it's surrounds were equally as pleasing as the actual stadium. This may be my favourite surrounding area of a ground that I've ever visited. As we wandered we saw a fan park, countless wurst and beer stalls and a big, brilliant supporters' pub kitted out with big plasmas, as well as dozens of Hannover shirts and pennants. And (for sunnier days) there was a big plasma on the outside of the building too, with rows of bench seating for communal boozy viewing. If I hadn't developed a soft spot for Hannover already, I had now.
[caption id="attachment_1292" align="aligncenter" width="620" caption="Hannover fan pub"]
[/caption]
The game itself was pretty average first half – not much happened – but it burst into life in the second. Hannover raced into a two-goal lead through the mercurial Jan Schlaudraff and Mame Biram Diouf, before chucking it away and conceding three goals in nine minutes to a grateful Alvaro Dominguez, Roel Brouwers and Juan Arango. The winning goal from Arango (who played brilliantly) caught Hannover keeper Ron-Robert Zieler completely cold, feigning to cross before curling it near post and away from the goalie's grasp. Hannover fans couldn't believe what had happened, a fact not helped by the fact that the third goal saw a few hundred secret Gladbach fans incapable of containing their passions among the home support. No animosity on show from the Hannover fans, though, with frustrated shrugging the most common reaction.
What a cracking three days. No doubt I shall be returning before too long. Good trip, good football and – as a better and better-known
European Football Weekender
than myself would say – good old life.
[caption id="attachment_1291" align="aligncenter" width="620" caption="Cheers!"]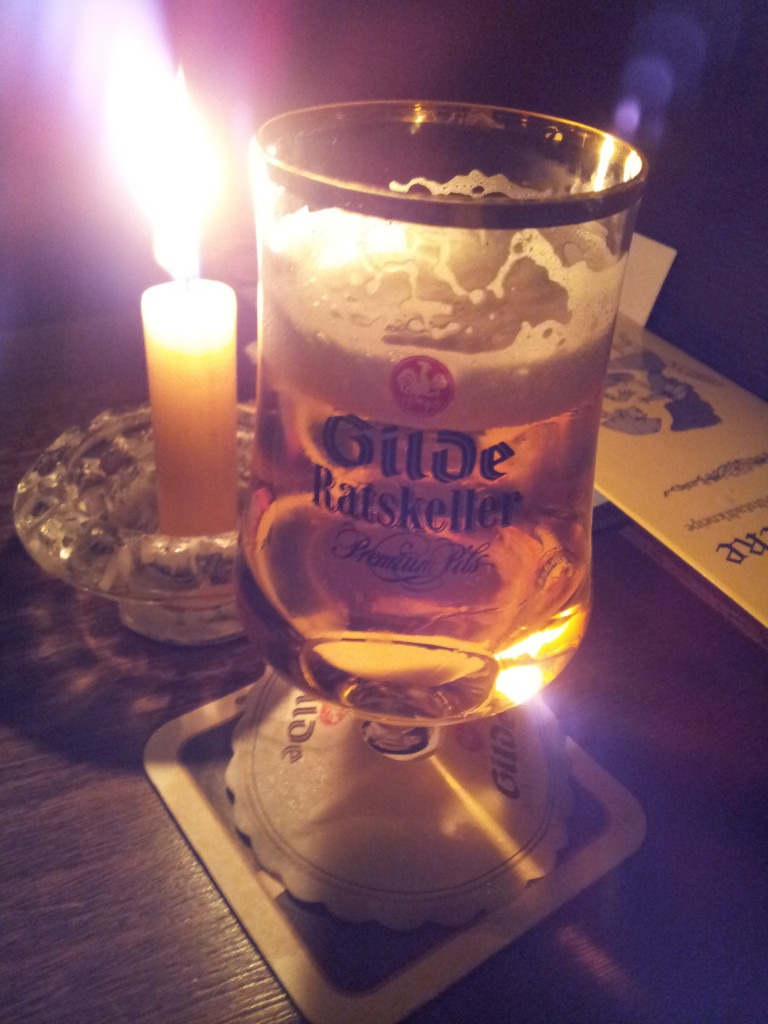 [/caption]
Follow Chris on Twitter
.