Lounge Act - Short Fat Müller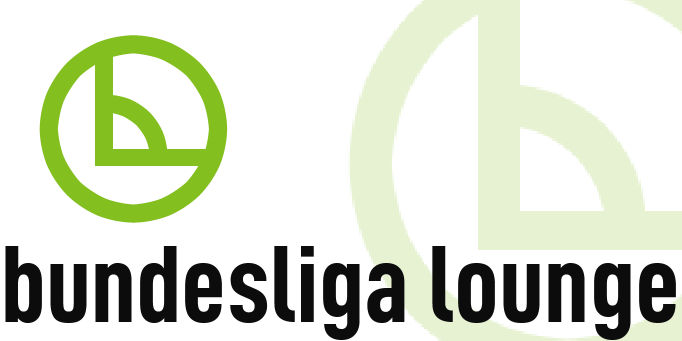 With the current frenzy surrounding Lionel Messi's injury-hit attempt to break Gerd Müller's record of 85 goals in a calendar year,
Mark Lovell
gives the lowdown on the prolific German striker affectionately known as 'Short Fat Müller'.
[caption id="" align="alignleft" width="260" caption="Gerd Müller - Promifotos.de at the German language Wikipedia [GFDL (http://www.gnu.org/copyleft/fdl.html) or CC-BY-SA-3.0 (http://creativecommons.org/licenses/by-sa/3.0/)"], from Wikimedia Commons"]
[/caption]Müller was a stalwart striker for Bayern Munich as they rose from obscurity to the highest echelons of the world game; top scoring every season from 1964/65 to 1977/78. He was the Bundesliga's leading marksman on seven occasions, racking up 40 goals in 1971/72. Bayern legend Franz Beckenbauer is famously quoted as saying, "without Gerd's goals we would still be sitting around in a wooden shack on Säbener Strasse [Bayern's training facility]."
With his motto "if I think, it's way too late," Muller was an instinctive poacher who was born to score goals. The 5ft 9 inch striker was squat and chunky, with thighs like tree trunks, not too dissimilar to Diego Maradona's build in his prime. Bayern coach "Tschik" Cajkovski labelled him as 'too small and too fat' but he soon had to begrudgingly recognise his predatory scoring ability.
Unlike our modern-day 'Messiah' Messi, Müller was not one for 'beautiful' goals. The German scored a lot of goals lying prone on his backside. "I was never into performing magic tricks for the crowd. I just wanted to score. "
Müller was the bane of England and English clubs during his career, scoring the winner as West Germany knocked the holders out of the 1970 World Cup in Mexico. Yes, England the World Champions were bundled out in extra time, throwing away a two goal advantage in the soaring heat of Leon. You could argue that English football has never recovered from this bitter blow. The German finished top scorer in the tournament with 10 goals.
[caption id="" align="alignleft" width="173" caption="Gerd Müller - Bundesarchiv, Bild 183-N0716-0314 / Mittelstädt, Rainer / CC-BY-SA [CC-BY-SA-3.0-de (http://creativecommons.org /licenses/by-sa/3.0/de/deed.en)"], via Wikimedia Commons"]
[/caption]Müller also scored at Wembley, eliminating England from the 1972 European Championships. He starred for Bayern with a typical no-thrills goal in their 2-0 European Cup success against Leeds United in Paris in 1975. He was a fixture for the Bavarians as they secured three successive European Cup crowns (Champions League in today's money) in the Seventies.
He had an uncanny knack of scoring goals from unlikely positions, often when totally off balance or when rooted to the seat of his pants. This was epitomised by his goal in the 1974 World Cup final as West Germany prevailed against Holland's 'Total Football' in Munich.
His sudden retirement from international football was accelerated after a disagreement with a team official, who berated him for being too loud during the after-match celebrations. The stubborn striker succinctly summed this up: ''I just thought they could kiss my arse!''
He saw out his career like so many legends of the time in the North American Soccer League (NASL) with the now defunct Fort Lauderdale Strikers in Florida. Müller doesn't look back too fondly on his time in the States. He missed his friends and family and ''the constant sunshine really got on my nerves.''
Superstar George Best (now there's a player we could compare with Messi!) was once a team mate in America. Like the Northern Irishman, Müller also slumped into an alcoholic haze as his drinking worsened. "I ruined my life," he later admitted.
It is typical of the compassionate nature of Bayern Munich and the way they look after their former players, that when 'The Bomber' fell on harder times, the club's hierarchy did not turn the other cheek. The Bayern family rallied round, most notably Uli Hoeness, and perhaps spared him a tragic ending (unlike George Best).
After treatment and admitting his alcohol dependency, the club was in some way able to repay their debt to him. The 67-year-old has gone on to thrive as a respected coach at the record German champions and is currently helping out Mehmet Scholl with the reserves. "It does not get any better than being at Bayern," he says proudly.
His goal scoring record for Germany stands at a remarkable 68 goals in 62 internationals. No doubt Miroslav Klose will overtake his goals tally sometime during 2013. It will have taken the Lazio striker over twice the number of internationals. No disrespect to Klose, who also possesses admirable qualities, but there is a strong case for him to retire from international football to pay due deference to 'The Nation's Bomber's record. Take note, Miro, you would actually earn a lot of respect by such a magnanimous gesture.
Gerd Müller is quite simply the best striker of all time. I can quite confidently state this as, for all of his genius; Messi is not an out and out striker.
This article was originally written for the Munich Eye.