Bundesliga Review – Fürth surprise Schalke but trouble looms by Archie Rhind-Tutt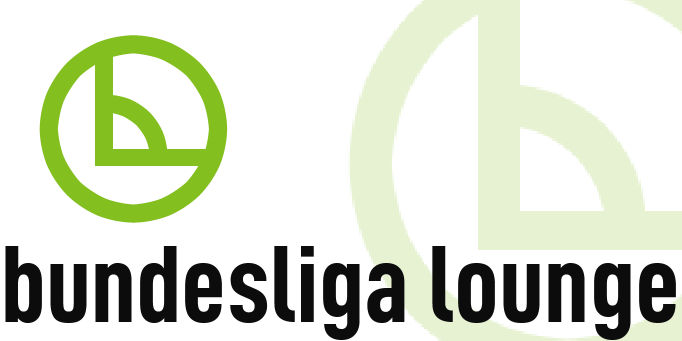 The former US Secretary of State, Henry Kissinger, once said: "The task of the leader is to get his people from where they are to where they have not been." Now it's only logical to apply this wisdom to Kissinger's beloved Greuther Fürth. Coach (or perhaps that should be Commander-in-Chief) Mike Büskens led the Franconian side into the Bundesliga in 2012 - a place where Fürth had never played before. But since then, their first season at the highest level of German football has been a struggle.
For a club whose nickname suggests they might have some luck ("Kleeblätter" translates to "Clover Leaves"), they haven't been particularly fortunate this season. Fürth won their second game back in August against Mainz and until Saturday afternoon that remained their only win of an otherwise fruitless campaign.
Operating on one of the smallest budgets in the division, it's not that Fürth were expected to excel. Yet nine points from 19 games is a poor total no matter how you spin it.  So with Mike Büskens returning with Fürth to Schalke, a club he played for and managed (the latter albeit briefly), little nostalgia was to be had given his current team's predicament at the bottom of the Bundesliga.
That said Schalke's start to 2013 has been unconvincing under Jens Keller - the former youth coach who was promoted after Huub Stevens sacking in December. A frantic 5-4 win over Hannover and a lacklustre goalless draw against Augsburg has shown that the Royal Blues aren't the force they were earlier this season. Schalke were still expected to ease past Fürth on Saturday. But Mike Büskens, no doubt looking to put Henry Kissinger's wisdom into practice, had a surprise for his former club.
His side were well disciplined despite Schalke's control at the Veltins Arena. Having survived the first half though, the Clover Leaves luck looked to have run out less than 90 seconds after the break. On his Schalke debut, Michel Bastos scored spectacularly from distance meaning that Fürth would have to come from a goal down to win. This seemed improbable considering they had scored just once in their last 10 ½ hours of Bundesliga action.
But in a rare attack, the recently signed Nikola Djurdjic crossed for Felix Klaus who netted from close range just six minutes after Schalke's opener. With so long left in the half, the home side were still favourites but maybe they were unaware that the last time Klaus scored, Greuther Fürth were victorious. To Schalke's bewilderment, history would repeat itself. Because in an injury time counter attack, Djurdjic looped a header tantalisingly over Timo Hildebrand to secure victory and in turn, one of the shocks of the season.
Despite the referee not signalling full time, Coach Mike Büskens charged onto the pitch to celebrate with his team. It's not even the first time he's done that this season, as he sprinted on after Fürth's late equaliser against Hoffenheim. Saturday's win though held far more importance, both personally for Büskens and for Greuther Fürth.
Still, the result could prove to be an anomaly given the way they've played for the majority of the campaign. Even with 12 points now from 20 games, Fürth will find themselves back in the second division unless they can produce the most unlikely run of form. If we return to another quote of that famous fan Henry Kissinger, he once said: "Each success only buys an admission ticket to a more difficult problem."
And in the case of Greuther Fürth and Mike Büskens, this more difficult problem will be survival in the Bundesliga. Saturday was a great success for the Franconian club but after an abysmal first half of the season, it would be very surprising if Fürth were in the Bundesliga come August.
Elsewhere in the Bundesliga:


Bayer Leverkusen and Borussia Dortmund provided an entertaining encounter, as you'd expect from sides ranked 2nd and 3rd  respectively prior to Sunday's game. They ended up swapping places though as Dortmund ran out 3-2 winners at the BayArena. That wasn't after racing into a 2-0 lead in the first ten minutes and throwing it away at the beginning of the second half. Thankfully for Dortmund, Robert Lewandowski punished a defensive error less than 60 seconds after Leverkusen's equaliser, pushing Jürgen Klopp's side into second. But whilst the Champions moved closer to Bayern Munich in terms of position, they were no closer in terms of points after the league leaders swept aside Mainz. Their opponents weren't even that poor but as has been the case so often this season, Bayern were just too good with Mario Mandzukic scoring twice.


Aside from Fürth there were some other surprises in the Bundesliga this weekend. Relegation threatened Hoffenheim recovered to beat Freiburg despite Heurelho Gomes making his debut in goal. In true Gomes style, he managed to concede within the first five minutes. Fortuna Düsseldorf on the other hand were in "Kruse control," after Australian striker Robbie Kruse netted twice in their win over Stuttgart.


Elsewhere, there was a first win for Nuremberg coach Michael Wiesinger as his side beat Gladbach. The man he took over from, Dieter Hecking, could only manage a draw with his new club Wolfsburg. Augsburg were the team to hold the Wolves as they continue to improve in 2013.


Eintracht Frankfurt's unlikely challenge for a Champions League place continued with a win at Hamburg on Saturday evening. And finally, in what became a showcase of two of the division's most mediocre teams, Werder Bremen beat Hannover on Friday night. Nils Petersen did provide a moment to behold, scoring an impressive volley with the outside of his right foot.


For more on the Bundesliga, follow @archiert1 on Twitter
Matchday 20 Results:
Werder Bremen 2-0 Hannover
Fortuna Düsseldorf 3-1 Stuttgart
Hoffenheim 2-1 Freiburg
Mainz 0-3 Bayern Munich
Schalke 1-2 Fürth
Wolfsburg 1-1 Augsburg
Hamburg 0-2 Eintracht Frankfurt
Nürnberg 2-1 Gladbach
Bayer Leverkusen 2-3 Borussia Dortmund
Table:




Rank




Club


Matches


W*


D*


L*


G*


GD*


Pts.*












1




FC Bayern Munich


20


16


3


1


51:7


+44


51


CL*








2




Borussia Dortmund


20


11


6


3


46:22


+24


39


CL*








3




Bayer 04 Leverkusen


20


11


4


5


38:26


+12


37


CL*








4




Eintracht Frankfurt


20


11


3


6


38:31


+7


36


CL* Qual.








5




1. FSV Mainz 05


20


9


3


8


27:24


+3


30


EL* Qual.








6




FC Schalke 04


20


8


5


7


33:31


+2


29


EL* Qual.








7




Borussia Mönchengladbach


20


7


8


5


28:29


-1


29










8




SC Freiburg


20


7


7


6


25:20


+5


28










9




Hamburger SV


20


8


4


8


22:26


-4


28










10




Hannover 96


20


8


2


10


38:39


-1


26










11




SV Werder Bremen


20


7


4


9


32:37


-5


25










12




VfB Stuttgart


20


7


4


9


22:35


-13


25










13




Fortuna Düsseldorf


20


6


6


8


26:28


-2


24










14




1. FC Nuremberg


20


6


6


8


20:27


-7


24










15




VfL Wolfsburg


20


6


5


9


21:30


-9


23










16




1899 Hoffenheim


20


4


4


12


26:44


-18


16


Play-offs








17




FC Augsburg


20


2


8


10


16:32


-16


14


Relegation








18




Greuther Fürth


20


2


6


12


13:34


-21


12


Relegation






Table thanks to 
Official Bundesliga Website
Article originally written at Football Fan Cast