Are Bayern setting up for doom?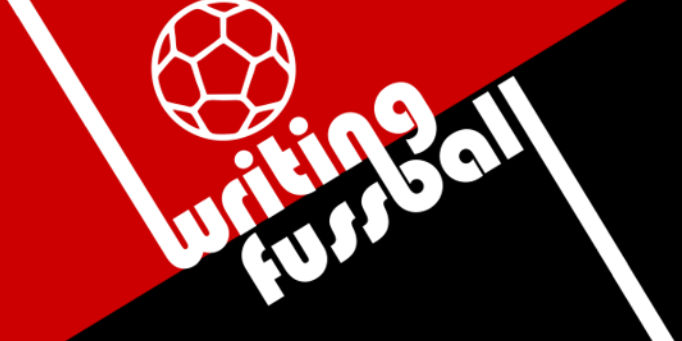 Say what you want about the Bundesliga these days, but the fact that Bayern München seemingly have a stranglehold on the league title has diminished German football's appeal. Long gone are the days of outsiders like VfL Wolfsburg or VfB Stuttgart swooping in to clinch the saladbowl as the giants of the league are stumbling. Even a great team like Borussia Dortmund has been stuck competing for second places far behind the Bavarian juggernauts ever since their last title back in 2012.
Reasons for Bayern's dominance
If one takes a closer look at the last four seasons there are several themes emerging when it comes to the Reds utter superiority. First of all, several of Bayern's key players over the last few seasons have reached their peak performance over the last few years. The club has also sharpened the way the squad has been put together, which means that expensive misses on the transfer market have been the exception and not the rule. After Michael Reschke joined the club from Bayer Leverkusen in 2014 the Bavarian's record on the transfer market got even better. The combination of homegrown players, stars who stay for a long time and great signings has certainly elevated the club's level of performance over these years. Ever since Dortmund's last title the club has seldom been in a position where the entire team needed to be overhauled in one sweeping go. Success and the squad have been built little by little.
The weakening of opponents over the last few seasons has also played somewhat of a role in the Bavarians success. It's been a well known tactic that has worked well for Uli Hoeness and his club over the last few decades. Ever since Borussia Dortmund clinched the title back in 2011 and 2012 Bayern(and other teams from abroad) have started focussing their efforts on getting their hands on the best players of the Black and Yellows. The fact that Borussia was weakened by the departures of Götze, Lewandowski and Hummels has undoubtedly played a role in the demise of the competition for the title within the league.
All these facts don't come as surprise if one considers the wage structure within German football. It's been well established that spending on wages effects a team's performance most of all over the long haul. Last season the German magazine
Sportingintelligence
published a list over what the average player was earning in the Bundesliga. Unsurprisingly Bayern topped that list, but what came as a surprise to many followers of German football was how big the pay gap between FCB and the rest of their competitors turned out to be. Last season the average Bayern player could expect an annual salary of around 5.28 million Euros according to the magazine, whilst the average Borussia Dortmund player got a measly 2.54 million Euros.
Math freaks are immediately going to point out that FCB's players make more than twice as much as their fiercest rivals for the title. Players like Mats Hummels may give you several other reasons for leaving BVB behind for greener pastures in Munich, but at the end of the day the money paid in player wages is the best indicator for how good a team actually is. Bayern are this good because their resources are far superior compared to the rest of the league.
The arguments for doom and gloom
All these considerations haven't even taken into account that the Reds have been managed by Pep Guardiola and Carlo Ancelotti over the last four seasons - two of football's finest coaches. So, what on Earth could (potentially) topple Bayern and break their monopoly on the Bundesliga title? Many empires fall from within, so maybe - just maybe - there may be some possible elements within Bayern's current structure that could point towards a finish without a Bundesliga win.
To help identify those potential flaws I've used the check list for composing a well-balanced squad created by Simon Kuper and Stefan Szymanski in their excellent book Soccernomics.
1. New managers waste money, don't let them
Bayern are not like their counterparts in the Champions League. The club has been concerned with keeping their finances in order and in terms of buying and selling players, this means that the club is not going to overspend any time soon. Over the years the club has increasingly become more profitable, partly also because the club isn't throwing around millions of Euros for players that are being sold on for a fraction of the cost only one or two years later on.
2. Use the wisdom of crowds
German clubs have been better than some of their international counterparts, leaving their sporting leadership to several persons rather than just one coach who may or may not be gone by the end of the season. Bayern in particular have long counted on Uli Honess and Karl Heinz Rummenigge for the long-term vision of how the club is supposed to be run. Furthermore, most coaches have had a sporting director next to them keeping the long-term vision of the club in the forefront of their mind. The fact that Bayern splashed out more money this season compared to when Ancelotti arrived at the club is perfectly in keeping with that mantra. The club is looking for long-term stability beyond the Italian's time at the Säbener Strasse.
3. Stars of recent World Cups or European championships are overvalued; ignore them
Mats Hummels may have been a star of a recent EURO, but he didn't necessarily come at an inflated price. However, the same cannot be said about Renato Sanches. After his arrival in the Bavarian capital Sanches has failed to make an impact. This season is probably going to show if the money spent on the Portuguese wonderkid was money well spent.
Another name that can be added to that list is this summer's big arrival James Rodriguez. During the 2014 World Cup the Colombian international skyrocketed to the forefront of every football fans mind with performances that helped his team gain a place in the quarter finals. However, after his transfer to Real Madrid the big time performances have been fewer and most of his goals and assists have come in matches against lesser opponents. Rodriguez's numbers from his time in Monaco would suggest that he is a very good player if given responsibility on a steady level, but at the end of the day Bayern have signed a player who has only a handful of World Cup performances to point to when it comes to big time matches.
4. Certain nationalities are overvalued
The nationalities identified by Kuper and Szymanski are the Dutch and Brazilians. Bayern have had several players from those nations over the years, but the club's policy changed after they bought Breno. The Brazilian defender was such a giant flop on the field in addition to being ill at ease of the pitch that Bayern decided to only buy Brazilians who have proven themselves in Europe. Costly mistakes have been avoided ever since the officials at the Säbener Strasse decided to implement that policy. The only Dutchman in Bayern's squad is currently Arjen Robben, who came for 24 million Euros back in 2009. Yes, certain nationalities are overvalued, but nobody is going to argue that this transfer wasn't money well spent.
5. Older players are overvalued
Bayern are currently in the process of rejuvenating their squad. The oldest player who was bought during this summer's transfer window was Sebastian Rudy. If he'd been on a contract the former Hoffenheim player could have potentially come with a somewhat hefty price tag, but since his contract was up, Rudy came on a free transfer. Three of the six players signed by Bayern are 21 years of age (Gnabry, Süle and Coman), whilst Corentino Tolisso is only one year older. James Rodriguez has still some of his best years ahead of himself, as he is only 26.
6. Centre forwards are overvalued; goalkeepers are undervalued
The last centre forward Bayern brought in was Robert Lewandowski. Getting him on a free transfer has certainly been helpful. Manuel Neuer on the other hand side came with somewhat of a price tag. However, both transfers made sense at the time and both of them have worked out splendidly.
7. Gentlemen prefer blonds; Identify and abandon sight based prejudices
Under Pep Bayern were more likely to turn their eyes towards La Liga and Spanish players. This hasn't happened as much under Ancelotti. There is certainly a balance to be struck between getting the players a coach feels comfortable with and getting the best players for the team. The fact that Bayern are going for their fifth straight title and the competence gathered at the Säbener Strasse would suggest that these trends that have occurred over the years haven't been damaging for Bayern's progress over the last few years.
8. The best time to buy a player is when he is in his early 20s
Bayern have certainly followed that mantra over the last few years. However, any club at the very top needs players that can step in and help the team immediately. Usually younger players vary a bit in their level of performance, so a player around 27-30 might be able to perform at a more stable level. Getting Xabi Alonso, Mats Hummels and Arturo Vidal to fill those places has certainly been money well spent.
9. Sell any player when another club offers more than he is worth
Bayern isn't immune to clubs with more money coming in and poaching some of their better players. However, since Toni Kroos there hasn't been any big star leaving the club. Thomas Müller has confirmed that he has had massive offers, but even though some of the clubs in the Premier League may have been willing to part with a lot of money Bayern haven't even considered letting him go. However, given that Bayern are a well run business turning a profit every season, it's not a must for Bayern to follow that rule.
10. Replace your best players even before you sell them
Given the fact that Bayern are swooping up players around the age of 21, even though their first choice team is brilliantly staffed ahead of this season shows that they once again can field two great sides. There are currently 5 players who are 30 years of age or older in Bayern's squad. Additionally there are four players turning 30 next year (Hummels, Martinez, Boateng and Lewandowski). Given that Bayern have been shopping around for young players in these positions over the last couple of transfer windows shows that they are anticipating a drop in performance and eventual retirement for these players 4-5 years from now.
One point that should concern the officials at the club is the fact that since David Alaba broke through the Bavarians simply haven't been able to produce homegrown players by themselves. Youth players making the grade create a warm, fuzzy feeling within the community supporting Bayern and additionally they tend to understand the way a club is set up and wants to play football a lot better than new signings. Simply relying on transfers to create a winning squad might potentially come back to haunt the club in the long term.
11. Buy players with personal problems and help them deal with their problems
This might be a better strategy for clubs below the top regions of the table. Given the fact that Bayern want to market their players as family friendly footballing heroes it is doubtful that a gambling, alcoholic, womanizing striker making headlines in Bild on a weekly basis might be something the club is interested in. However, this strategy might work for clubs in the lower regions of the table. Max Kruse's rise at Werder Bremen last season certainly shows that this can be the case.
12. Help your players relocate
Ever since the aforementioned Breno, Bayern have been very mindful of the problems players face when they arrive at the club. The language barrier and the new culture the players have to face in their everyday life are certainly things the officials at the Säbener Strasse are aware of.
Conclusion
Even though Bayern have shaken things up within their squad over the last 2-3 years, it looks like Ancelotti's team are favorites to win the saladbowl once again. Bayern are actually following the rules identified by Kuper and Szymanski more often than not. And given the fact that the club has massive financial advantages over their closest rivals within the league, we shouldn't expect Bayern to stumble any time soon.
However, when it comes to knocking the Bavarians off the top of the table for one or two seasons, there might be some hope. Given the fact that Bayern are currently in the process of replacing parts of their squad over the next few years one could hope that not everything is happening smoothly. There are several young players who need to come through over the next few years and there is still the problem of Bayern not producing any talents themselves at the moment.