Reflections on Robert Enke's 40th birthday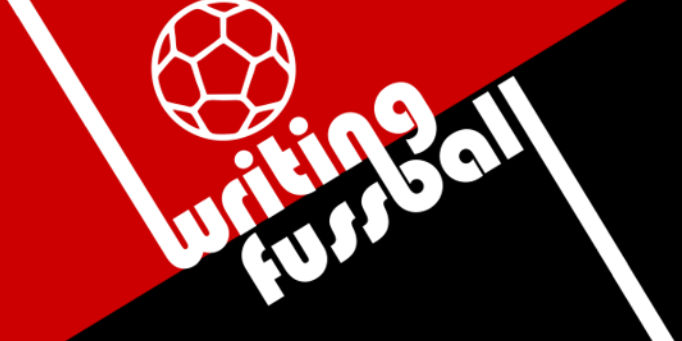 Embed from Getty Images
This Thursday Robert Enke would have turned 40 years. If the former Hannover and Gladbach keeper would have been in an environment that allowed its athletes to talk openly about depressions, feeling burned out and their mental state of mind, one might wonder what could have been. Teresa Enke, Robert's widow and the head of the Robert Enke foundation, pinpoints the public's perception of depressions as one of her late husband's biggest problems.
She told kicker
:
"His problem was the public. He thought he needed to hide. It hindered him, he was trapped – also when it came to fighting his illness."
For Robert Enke the thought of his battle against his depression becoming public was a nightmare vision. The Hannover 96 keeper wanted to be part of the German national team that took on the World's best teams at the World Cup in 2010. If his condition became public there could have been massive doubts surrounding his abilities.
Die Nationalmannschaft's
last wall of defence suffering from massive self doubt and depressions – many football fans wouldn't have liked that thought or supported a keeper with a known history of depressions back then.
Any sign of weakness would have been perceived as a deal breaker by many fans and journalists in those days. In 2009 athletes suffering from depressions hid them, because they were thinking that their careers could come to an end. At the time Enke was also subjected to a campaign by
Bild
that was taking aim at ousting him as first choice goalie from the national team (and replacing him with Rene Adler).
In hindsight this attitude and the unawareness surrounding the issue cost Enke dearly in the end according to his widow:
"Secret keeping is the worst thing one can do. It requires a massive amount of energy. It's not the right way, as the case of my deceased husband shows."
Depressions – A global epidemic
The fact that depressions are more common than most people might think is something worth pointing out. According to the
World Health Organisation
 the 21st century's biggest epidemic is most likely going to be the number of people suffering from depressions. As of now there are 300 million people suffering from this particular mental disorder.
The website psychiatry.org defines the disease as follows
:
"Depression (major depressive disorder) is a common and serious medical illness that negatively affects how you feel, the way you think and how you act. Fortunately, it is also treatable. Depression causes feelings of sadness and/or a loss of interest in activities once enjoyed. It can lead to a variety of emotional and physical problems and can decrease a person's ability to function at work and at home."
Every year around 800,000 people take their lives because they are suffering from depressions according to numbers released by
WHO
back in 2013. The group most in danger are young men aged 15-29. Although there are several good treatment options at hand, many people suffering from this particular mental disorder don't receive any treatment whatsoever according to the WHO, because of the stigma attached to the disease.
A change in attitude – but, what about football?
German society as a whole as changed its attitude towards depression after Enke's suicide. The way the subject is approached now has changed according to Teresa Enke:
"It would be lovely if he(Robert Enke) could see that. I hope, that he can somehow see(how things have changed). That this subject isn't stigmatised and how openly it is talked about these days. Those things represent progress."
The fact that German society has taken those steps means for Teresa Enke that the death of her husband hasn't been entirely meaningless.
Embed from Getty Images
However, not everyone in the world of football has moved on. Former St. Pauli and Union Berlin player Andreas Biermann told the public that he was suffering from depressions shortly after Enke's suicide. The defender underwent treatment, but his contract wasn't extended and he couldn't find another club afterwards. Biermann ended his career earlier than he wanted to at the age of 29.
When asked about his decision to go public,
Biermann told German magazine Stern
:
"If any footballers out there are suffering from depressions I'll advise them to keep it for themselves."
The mechanisms of professional football had stayed the same, Biermann found out. After his return to the squad the defender expected questions or comments from his teammates, but this wasn't the case:
"I told all of the players about my condition before the first training session after my return. It was disappointing that nobody in the team contacted me to talk to me about my condition."
After his career Biermann talked openly about his experience as a footballer, publishing the book
"Rote Karte Depression"
in 2011. In the end the disease caught up with the former defender and Biermann took his own life in July of 2014.
The fact that the world of football had moved on rather swiftly after Enke's death was one of Biermann's main points during the many interviews he gave. Then Hannover 96 sporting director Jörg Schmadtke confirmed as much in an interview with the German broadcaster NDR back in 2010, when he made the following statement about what the world of football had taken away from Enke's death:
"Of course, there was the question how we can look after our footballers, especially the younger ones. But, we haven't gotten that far. The business goes on as if nothing had happened. It's bitter to realise that!"
In 2013 Enke's former coach at Hannover, Andreas Bergmann, told Bild that
the keeper's death hadn't changed the world of football at all
:
"One has to appear strong to the outside world, one has to function, one has to prevail and to fulfill expectations. Many(players) have to act that part and therefore they are stuck in a constant process of denial. Their quality of life and their energy levels suffer as a result, and therefore also their performances suffer as well. For the most part it burns them out, that they can't be themselves. Nevertheless, illness, weaknesses and fears are part of who we are."
This very facade is also part of the reason why footballers struggle with depressions more often than the average population. In most populations
14-17% suffer from depressions at some point in their life
. However, a study conducted by FIFpro back in 2015 found that a whopping 38% of still active players and 35% of formerly active players were struggling with depressions and anxiety disorder.
After the results had been published 
Dr. Vincent Gouttebarge, one of the conductors of the study, told 11 Freunde
:
"First of all, footballers are subjected to different stress factors in their lives that can lead to psychological illnesses just like any other human being. However, footballers are also subjected to additional factors. One of the things we focused on is the relationship between a player and his coach. An irksome relationship or a conflict with the coach can put pressure on the psyche. The same thing also applies to the relationship with teammates. Another important factor is the form the player is currently in. If a player doesn't manage to get to grips with a spell of continued bad form, this can in turn lead to fatal consequences for the player's mental health. This leads us to the next, probably most important stress factor: The injuries. Compared to the other factors, this factor is specifically something mostly encountered in the world of sports. A combination of many factors can increase the risk."
Goutebarge thinks that the world of sports is moving in the right direction, given that the danger for depressions among athletes now has been identified through studies in addition to the increase in public awareness. However, as the the case of Andreas Biermann and the way Jörg Schmadkte portrays the day to day business in the Bundesliga shows, there's still a long way to go until footballers can go public with their depressions.
Teresa Enke has the following advise for footballers who encounter teammates who are suffering from a depression:
"Don't make a joke out of it! One should be sensitive in the way one is treating one another and one should listen."