Weekend Boxset: From Cologne to Manchester, plus Rome via Madrid and Bournemouth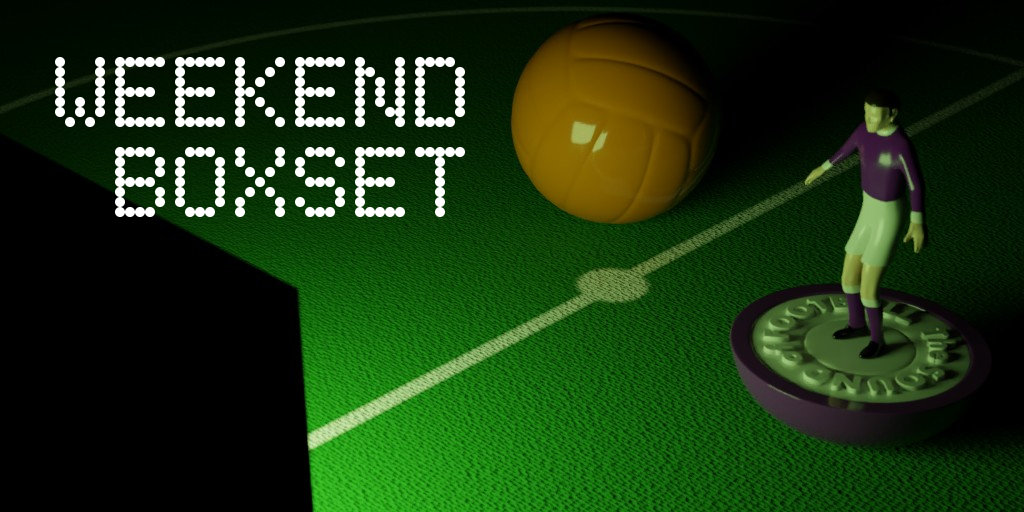 Seven great matches to take you from Friday to Sunday. It's the Sound of Football Weekend Boxset.
All times are BST (GMT +1)
Friday
Bundesliga: Köln v Hamburg
19.30 on BT Sport ESPN
Last season was something of a highlight for FC Köln, qualifying for the Europa League as they did. Their coach, Peter Stöger put together a tight, compact, well-disciplined side that was tough to beat, and in Anthony Modeste they had a lethal striker who could hit the opposition on the break. Modeste has since moved to China to be replaced by striker Jhon Córdoba. The former Mainz striker scored only five goals last season and spurned some decent chances last Sunday in the big derby game with Borussia Mönchengladbach. If
Effzeh
are to emulate last season's achievements, the Colombian will need to get hit shooting boots on. After being knocked out of the German Cup two weeks ago by third division Osnabruk, Hamburg bounced back with a 1-0 win against an albeit poor Augsburg side. Despite this, there is still pressure at the Volksparkstadion, in view of the recent public criticism of the players by the club's principle investor Klaus-Michael Kühne. Even worse, they will be without Nicolai Müller for seven months. He damaged his ACL after celebrating his goal last Saturday.
Saturday
Premier League: Bournemouth v Manchester City
12.30 on Sky Sports Premier League / Main Event
France Football's Phillippe Auclair was on that new AC Jimbo podcast saying that Bournemouth fans are concerned that Eddie Howe is not setting his team up right. They say that there is too much emphasis on Jermaine Defoe and not enough on Josh King. This may explain the Cherries less than juicy start to the season. City themselves fared indifferently against a strong Everton side having lost Kyle Walker who succumbed to a red card early in proceedings. That said, few, if any, doubt that Pep's Blues will be anywhere but there or thereabouts come the end of the season, so we can all expect his team to hit their straps down at the Vitality Stadium.
Premier League: Manchester United v Leicester City
17.30 on BT Sport 1
Jose Mourinho got his ducks in a row last season and built a tactically disciplined, albeit moribund team that bored its way to the Europa League title. This season he has added the finishing touches to the squad in the shape of Romelu Lukaku and Nemanja Matic. Now United are full of goals and menace. It's early days but no one will be surprised to see the Reds Devils lift the Premier League trophy in May, chair-lifting Jose around Old Trafford (possibly before dumping him out of the exit door). What a heart-warming thought. Leicester meanwhile, having overcome the trauma of last season, can concentrate on being a mid-table side which was, after all, the plan all along. Jamie Vardy was an injury scare but we think he's OK, folks.
Serie A: Roma v Inter
19.45 on BT Sport 3
Experienced Serie A watchers reckon this could be the year that Juventus miss out on the
Scudetto
after having won the last six league titles in a row. If so, then presumably two of the potential challengers are these two clubs. Roma have a new coach: one Eusebio Di Francesco, who moved to the eternal city from Sassuolo. They began the season with a 1-0 win at Atalanta. New signing Aleksandar Kolarov scoring a debut goal following his move from Manchester City. Inter also have a new coach: one Luciano Spalletti, who was last at Roma. There was some initial surprise as to the move: some people felt he had gone sideways rather than upwards, especially since it looked like he was going to lose forward Ivan Perisic to Man United. However, the Croatian is still in Milan and he scored in his team's very convincing 3-0 win at home to Fiorentina.
Sunday
Bundesliga: Leipzig v Freiburg
14.30 on BT Sport Extra 1
Last Saturday the VAR messed up during the afternoon's Bundesliga fixtures. Mercifully there was no fallout from the lost connection to VAR Zentrum. However, if SC Freiburg's bore draw with Eintracht Frankfurt had been on Saturday instead of Sunday, the shadowy figures in Cologne would have not have pulled up the linesman who missed Florian Niederlechner's cross from an offside position. Freiburg's perfectly good offside goal would have been allowed (as it should IMO) and Christian Streich's team would have a very valuable three points towards what's going to be a tough season for them. Now they have to go to a Leipzig side somewhat wounded after their defeat to Schalke. The home side will probably start with Emil Forsberg who was on the bench because of injury. A home defeat may result in a hasty re-writing of many people's pre-season predictions. Myself included.
Premier League: Liverpool v Arsenal
16.00 on Sky Sports Premier League / Main Event
Liverpool's ascent into the group stage of the Champions League was straightforward enough but they did have to work for it. With that out of the way, Jürgen Klopp can focus on domestic matters, namely an historically intense north v south encounter. Presumably, Phillipe Coutinho will have a tummy ache or a nasty case of the sniffles which will prevent him from playing. That's assuming he hasn't moved to Barcelona by Sunday. Arsenal meanwhile are Arsenal (an expression I'll be using a lot in these newsletters). Arsene Wenger's team is very much in need of a tonic after a 1-0 loss at Stoke. Both teams have issues defensively so their should be lots of opportunities for both attacks. This seems like the sort of fixture for Danny Wellbeck to channel his inner Man United and find the back of the net. In fact, I'm going to be bold and predict a 4-3 ding-dong away win for the Gunners with Giroud coming off the bench to score the winner.
La Liga: Real Madrid v Valencia
21.15 on Sky Sports Football
Be in no doubt that Real Madrid are going through an imperial phase. Under manager Zinedine Zidane they have won more trophies than suffered defeats. The Frenchman has fashioned a squad versatile enough to alter their tactics and deep enough to drastically alter his line-up without any apparent drop off. Only a top class coach can do this and to suggest th
at any coach
can manage those players under those conditions is way off the mark. This season we will see Real consolidate their position as top dogs. Expect them to go deep in the Champions League and possibly win it again. It goes without saying that the league title is theirs, especially with Barcelona going through a phase of transition. So if this match is a forgone conclusion, why watch it? Well the story is that Valencia are improving finally and may be in for a decent season. However, the truth is that it behoves lovers of the beautiful game to watch a master at work and right now, Real are the masters.
Whatever you watch, have a great weekend