Abramovich: I Nearly Bought Wales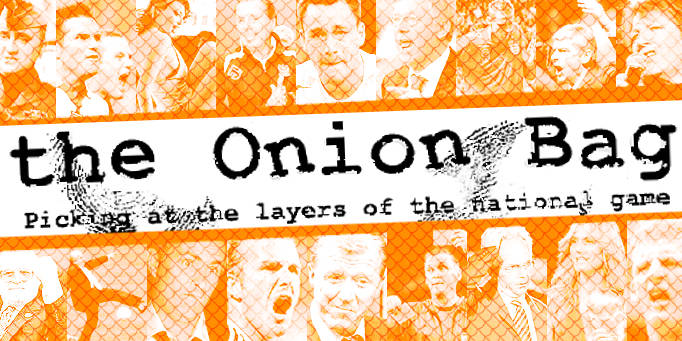 One boyo for sale
In yet another exclusive, The Onion Bag can reveal that had plucky Wales achieved the impossible and beaten Russia to qualify for Euro 2004, billionaire Chelsea owner Roman Abramovich was all set to BUY the country and rename it!
Bush Shunned
The plan to sell off part of the UK had progressed as far as negotiations with the Queen to get the country in a cut-price deal. Abramovich visited Buckingham Palace this week, with Her Majesty keen to do business rather than pay attention to mad US President, George Bush - there on his holidays - whom she promptly pushed aside. The deal would have seen Wales going to Abramovich, with Jimmy Floyd Hasselbaink plus cash rumoured to be around £160,000, heading the other way.
Piss Queen
The Onion Bag's Larry Gak tricked his way past the laughable security at the Palace (by disguising himself as a Daily Mirror journalist) to expose the shady deal. "The Queen originally asked for £200,000 plus a further £150,000 depending on Wales' future appearances in European and international competitions," he said. But Abbo showed the business acumen (ie, hired goons) that made him mega-rich by telling Her Maj to "piss off".
Sir Jimmy Floyd Hasslebaink
After several minutes of fierce haggling, a deal was finally struck, with Hasselbaink being the clincher. The Dutch hitman was to be knighted by the Queen and then go straight into the England team, thus solving the national side's current striker crisis. The Queen was in close discussion with England boss Sven-Goran Sony Ericcson throughout the deal.
One Boyo For Sale
The interested parties sat around a black and white telly in the Queen's bedroom on Tuesday night as the Wales v Russia game kicked off, pens and contracts poised. But all of that was undone when the terrible Taffs gifted the Ruskies a goal, thereby scuttling the deal.
As the final whistle went, Abbo tore the contract in two and walked out of the Palace laughing. Larry Gak caught up with him later in lap dancing club to ask him all about it - in Welsh and English - but he couldn't understand us. So he asked Wales boss Mark Hughes if he'd been approached about a scandalous deal involving the Russians. "Nyet!", he said.