Horse To Sue Man U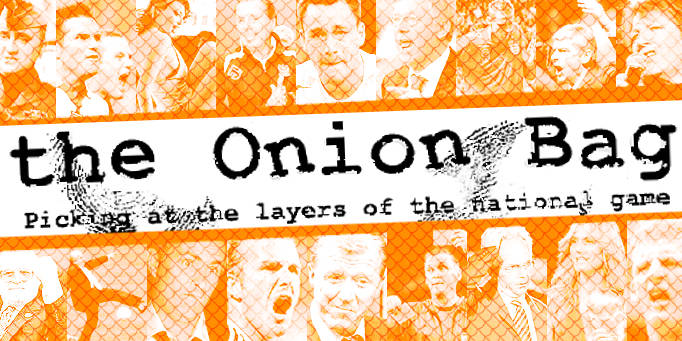 Horse sues Sir Alex Ferguson
Champion race horse, Rock of Gibraltar, is to sue Manchester United shareholders and club manager Sir Alex Ferguson for millions of pounds in what is to be a test case for horses who are claiming a stake in their own Stud fee's.
The shareholders in question also own the horse are JP Mac Angus and John Magnolia who own Rock of Gibraltar along with Sir Alex who received half of the horse as a present.
OATSO SIMPLE
It seems a row has arisen as a result of "Rocky's" (as he is commonly known), stud fees. A tip top horsey like that can fetch a large sum for spreading its oats around and Rock Of Gibraltar wants a piece of his own action.
Solicitors for the well endowed stallion announced today:"Rock of Gibraltar has today issued a writ against his owner for E50 million which is our approximation of 25% of the potential earnings of his glorious outpourings."
NOT TONIGHT JOSEPHINE
The naughty nag has further threatened to pull out (that is, not put out) altogether for the duration of the court case which, if the lawyers have their way, could last years and cost the owners millions in lost revenue.
"Rocky is prepared to keep his rocks on if necessary in order to get justice for himself and his sperm." said the increasingly frustrated beasts publicist Max Clifford.
COCK OF GIBRALTER
Mcmangus and Menigma were unavailable to comment but the solicitor for Sir Alex (himself involved in litigation over the ownership of the horses love juice) released a statement earlier yesterday.
"Sir Alex wishes to make it clear that he is deeply saddened that Rock of Gibraltar should feel it necessary to take such action against him. Further Sir Alex wishes to make it quite clear that if that big nobbed sugar eating faggot thinks he can push me around like I'm part of his ponsie stable boy harem then I'll cut that precious todger of his off and stick put above my f**king fireplace next to the head of the last F**ker who tried to f**k with me!"