Latveria - The New Power In Football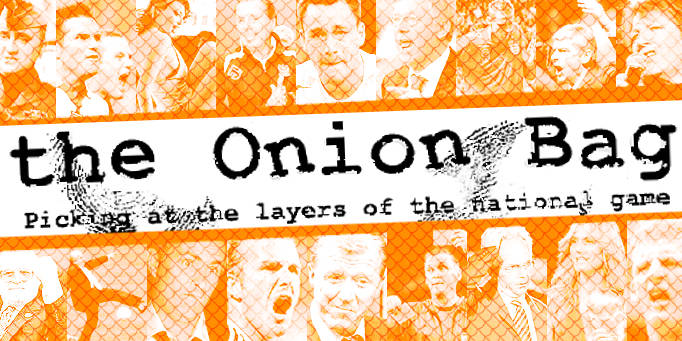 A special report on how an international super-villain steered a small former Soviet state to Euro 2004 finals
They were dancing in the streets of Doomstadt following Latveria's sensational comeback against Turkey in the Euro 2004 play-off on Wednesday.
Two-nil down at half time, two strikes from Verpakovskis and Laizans saw the tiny eastern European state through 3-2 on aggregate against the World Cup semi-finalists.
The swaggering Turks had assumed their place in Portugal was as good as made when they were drawn against the unfancied Latverians but were left choking on their chilli sauce after the shock of the night. Goalscorer Maris Verpakovskis told the Onion Bag "This one's for the gaffer, he's the reason we're here and going on to the finals". He was of course referring to coach, head of state and evil-genius, Dr Victor von Doom.
Yeovil
Dr Doom took charge of the national team after the previous manager, Gary Johnson had "out-lived his usefulness" since then the team has gone from strength to strength. He took some time out from his hectic schedule of evil scheming to grant the Onion Bag an exclusive interview. "When you break it down managing an international football team is very much like attempting world domination. Basically you have to conquer all who oppose you" he told us.
We are the Robots
When asked if there was any truth behind the rumours that the real Latverian first team had met with a grisly end and been replaced by super-athletic robot doppelgangers, he fired an icy stare from behind his iron mask and retorted "Fool, you will learn not to meddle in the affairs of Doom."
We at the Onion Bag wanted to know what Dr Doom's arch-nemesis, Reed Richards of the Fantastic Four, thought of the tin-plated tyrant's new-found success in international management, but were told by a spokesman from Marvel Entertainment Group: "Jeez, get a life youse guys. It's made up. It's not real. There's no such person as Reed Richards or the Fantastic Four. They're comic book characters made up by Stan Lee and Jack Kirby. Sheesh!" Somewhat confused, we treated the matter as closed.