Thai Billionaire In Cottaging Rumour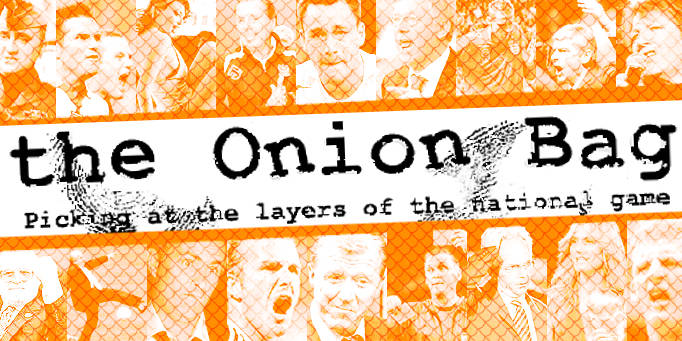 Fulham, recent conquerors of Manchester United, and famously owned by cut throat Chechen rebels, might be about to become the biggest thing to hit South East Asia since barrels of napalm were opened over tiny Vietnamese children by stupid American military types back in the 70s.
It seems that the President of Thailand, Dr. Hgaing Sg Nor — who also starred in the Oscar winning film Airwolf, The Onion Bag is told - might be about to invest billions of what ever the currency is in Thailand in the small Premiership club that was all set to become a warehouse for Harrods.
Our reporter on the spot, Larry Gak, asked the Chechen boss Chris Coleman his thoughts on the takeover, who said: "Suckee, suckee! Fih dollah! I make you big boy. Me show you basket trick…"
Meanwhile, crooked shopkeeper Mohammed Al-Fayhed denied the rumours that he actually cares about football. Interviewed outside Craven Cottage where he was nailing up a 'For Sale' sign, remarked: "Fud off! Coleman, he was supposed to be a shitter! Now we win games and people come to the ground. How the fud can I turn this prize riverfront land into tiny, cramped boxes for stupid youngsters to over commit themselves on? Pass me the hammer, you fudder…"
The future of Fulham then, remains in the hands of various dodgy businessmen. A spokesman fixing the bogs at Nat Lofthouse Road, home of QPR where Fulham are playing while their assets are stripped, told the Onion Bag: "Any sponging student who's thinking of blowing his grant backpacking around Thailand should get himself a Fulham shirt. You'll pull a bird, no problem. But check she hasn't got an Adam's apple, what with them lady boys and all…"