Wilko Set To Bring Fog On The Tyne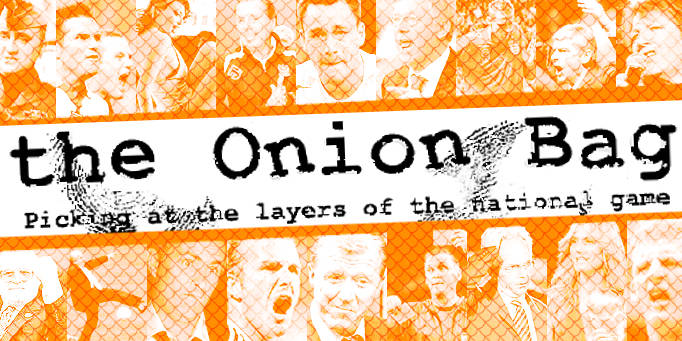 Toon board to respond to
In a shock move the Onion bag has learned that Howard Wilkinson is set to replace Sir Bobby Robson as manager of Newcastle United this morning.
The decision, The Onion Bag can exclusively reveal was made by Magpie chairman Freddie Shepherd minutes after he watch Newcastle's 5-0 drubbing at the hands of Chelsea in response to the Blues fans chants of "Your worse than Sunderland!".
Predictive
Shepherd was incensed by the taunts and turned to one of his fellow board members and said "Worse than Sunderland eh?. Lets get Wilkinson over, we'll put him in charge and see whose worse than those mackem To**sers with there garish stripes and ugly women."
"Especially the women." He persisted curiously. "God how I hate them."
Our man at Stamford Bridge was close by when Freddie reportedly blew his stack. "Pass me that phone!" he barked and reached for the mobile phone. He began pressing the buttons but stopped, threw the phone to the crowd shouting, "F**king predictive texting."
Mind your step
Meanwhile, 89 year old Sir Bobby was in defiant mood after the game, denying that he was about to be sacked.
"This reminds me of my first job at Fulham. It's just down the road from here did you know? Wait... where are you going?"
The Onion Bag contact Wilkinson for a comment to which the former England miserable bastard (shurely manager-Ed) said, "I did get a text message saying get down to St Land's tomorrow, we need someone to replace soap.
"To be honest," the failed coach droned "I thought it was one of my clients for my new cleaning business. Did you know I was sanitation entrepreneur now... wait please come back... I get so lonely."