Carroll: I Soiled Myself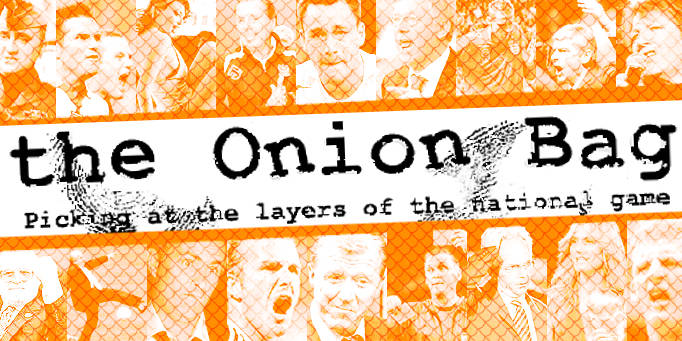 United keeper craps pants over latest blunder
Manchester United goalkeeper Roy Carroll last night admitted he soiled himself after his Champions League blunder led to AC Milan scoring a vital away goal. The mistake was the latest in a long line of goalkeeping errors the Irish non-shotstopper has made, leading him to fear the wrath of manager Alex Ferguson at every full-time whistle.
Beavis & Butt-head
"I have to say, after that last one, I really cacked my shorts at the thought of what Sir Alex was going to do. As the ball spilled from my hands and headed goalwards, my bowels turned liquid and I felt a warm ribbon of chocolate mess slathering the backs of my thighs. Its rich odour nearly overwhelmed me at one point but luckily I had a towel to hand and mopped up the worst."
Nicky Butt
But Ferguson was quick to absolve Carroll of any blame, citing the recent outbreak of Goalkeeper's Flu or Suckling's Syndrome, which has also claimed the talent of United's other keeper, Tim Howard. Ferguson said, "There's no need for Roy to be slipping jobbies at the prospect of me issuing a reprimand of some description. I'm a fair man who understands players. I cannae believe I'm that much of an ogre that Roy's shassing hisself. An' I'll knock seven shades o' shite ooota anyone who argues with me..." the genial Scot added.
Butt Plug
Club insiders believe that Ferguson's public support for his keeper is just a sham aimed at maintaining team morale and that privately, he is furious with Carroll's poor performances. The Irishman is taking no chances from now on. "I'll be sporting one of those adult nappies pervo fetish-types wear under my shorts. And I'll be dosing up on Imodium before the game," he told The Onion Bag.