Crock Doc No Good For Jose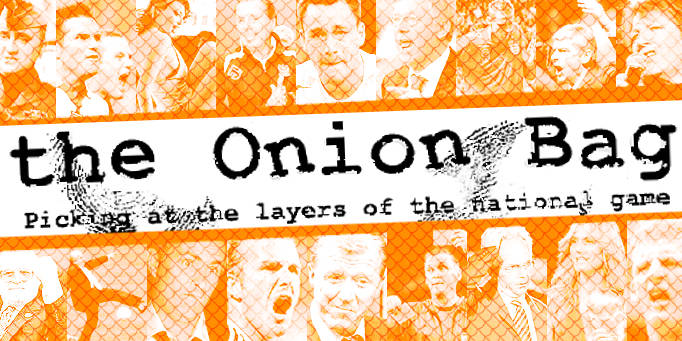 Robben's quack walks (unlike Robben)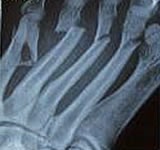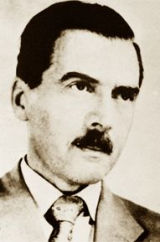 Chelsea club doctor Neil Frazer has sensationally quit the club in exasperation at Jose Mourinhou's reaction to star player Arjen Robben's broken foot. Mourinho, who The Onion Bag revealed just last week is
developing a team of super-robot players
, demanded that Frazer do more to make the player fit.
KACL
Dr Frazer told the Onion Bag, "Robben's foot is knackered. I said to Jose, 'Please, please - you've got to give us time. The bridge is smashed, the computers inoperative,' but he just said time is a luxury I don't have. Jose is obsessed with getting Arjen fit as soon as possible. When he started going on about Chrsitopher Reeve, stem cell research and reanimation potions I said enough was enough. So I quit."
Angel of Death?
An insider at Stamford Bridge subsequently revealed that Mourinho is tinkering with all kinds of science and sorcery in an effort to mend the talented Dutchman because Chelsea are shit without him. Nazi doctor and deathcamp medical experiment guru Dr Josef Mengele was summoned from football mecca Brazil in the hope that his sick genetic know-how could be used to mend the foot. But Mengele died in the 1970s. He had a stroke while swimming and drowned. Good. Nazi scum. Hope it hurt.
00 Heaven
Undaunted, Mourinho turned to witchcraft and contacted James Bond actor Geoffrey Holder who starred as voodoo priest Baron Samedi in Live and Let Die and who, as previously reported in the Onion Bag, was involved in the
attempted resurrection of Billy Bremner
at Leeds. When we asked Holder about being tapped by the Chelsea boss, he replied angrily, "You lot again? I thought I put a spell on you?"
Last night, Mourinho was in a high-level conference, at three am in a west London nightclub, with Chelsea owner Roman Ambramovich about accellerating the club's robot player programme in order to give Robben a bionic foot in time for their next match.