Chelsea Robot Players Plan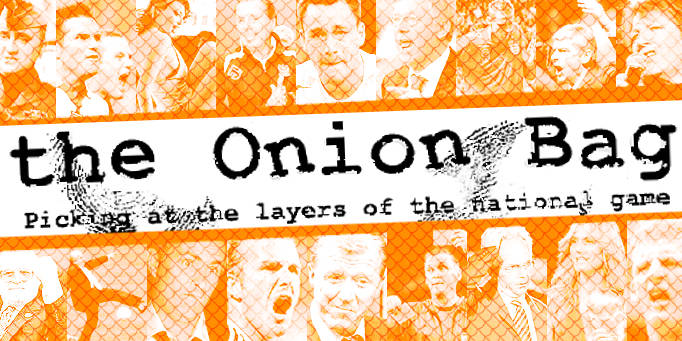 Mourinho brings in androids to get around UEFA foreign player ban
Chelsea will replace real players with robots in response to UEFA's announcement that clubs competing in the Champions League and UEFA Cup will have to
include four homegrown players
in their 25-man squad from 2006.
While other clubs will have to drastically reshape their squad plans, Chelsea owner Roman Abramovich is using his billions to build a squad of English robot players to the exact specifications of manager Jose Mourinho.
I, Robot
Speaking confidentially in a west London gentlemen's club at 3am, Mourinho told The Onion Bag's Larry Gak, "The robots will all have my face, my handsome good looks, and will be named Jose One, Jose Two, and so on. And they will nearly be as clever as me as well. But never as clever as Mourinho. They will have all my football skills, my wit and charm. But nothing can totally replace Mourinho. Mourinho is all powerful. I will control them with my brain. Their design includes a special 'play better' mode, which I and I alone can activate during the game if the team is not playing so well. Which they never do."
J, Robot
Larry Gak has since caught up with the man responsible for building the robots, Dr Julius Limbani. "Yes, I have the plans. We hope to have the first models off the production line by the end of the year. At the moment, the prototypes sieze up and rust in the rain, and if anyone asks them the simple question "Why?", their neurocircuitry goes haywire, they start to cry, and eventually explode. Other than, it's all systems go!"
Gay, Robot
We asked actor Anthony Daniels who plays
gay robot C-3PO
in the Star Wars films what he thought of Chelsea's plans and he said, "Ooh, that Jose can tap me up anyday!".