Highbury 51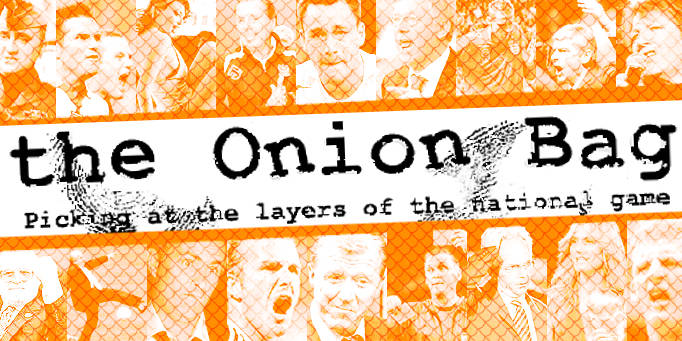 Wenger to field all alien squad
Arsenal boss Arsene Wenger will no longer field humans in his team line up from now to the end of the season. The French mastermind only plans to pick aliens from another planet.
Get your Mekon
In a press conference this afternoon Wenger announced in advance his squad selection for Tuesday's Champions League clash with Bayern Munich to howls of derision and outrage from journalists and PFA reps.
The Line up announce yesterday is: The Mekon in goal; Kosh from Babylon 5, Kahless the Klingon, John Carpenter's The Thing & Chewbacca the Wookie across the back.
In Midfield, a cyberman and a dalek will be bombing down each wing with Mr Spock playing a holding role in the middle of the park with John Jensen.
The front two will be Seven of Nine, who could drop back into the midfield if required, and Robbie the Robot as the target man.
Danger, danger
"I realize that Robbie the Robot isn't technically an alien," said Wenger, "but at least he is not English."
Needless to say Wenger's latest team selection has been denounced by journalists, 70s style trade unionists and washed up former players as disgraceful. "Its an outrage!" said Walsall boss and ex-gunner Paul Merson before bursting into tears for no apparent reason.
Cut his hair off
"I'm deeply concerned," said PFA kingpin Gordon Taylor. "My members won't stand for this deliberate attempt to undermine the English national team. If it weren't for these bloody foreigners and aliens, English players like Steve Gerrard, Frank Lampard and Wayne Rooney would be much better than they are now."
Mayor of London, Ken Livingstone, had no idea what the fuss was about but that didn't stop him from accusing Wenger of being a Nazi collaborator. "And I won't take it back neither." He said defiantly.
My army awaits
The players themselves, however, are confident that Arsenal largely Terran supporters will accept the new line up. "Soon your puny human defenses will be nothing compared to the awesome power of my cyber cross field pass." Said new winger Cyber Leader Eight.
"Resistance is futile." Seven of Nine told The Onion Bag. For which we could hardly disagree.