We're Gunner Ruin You All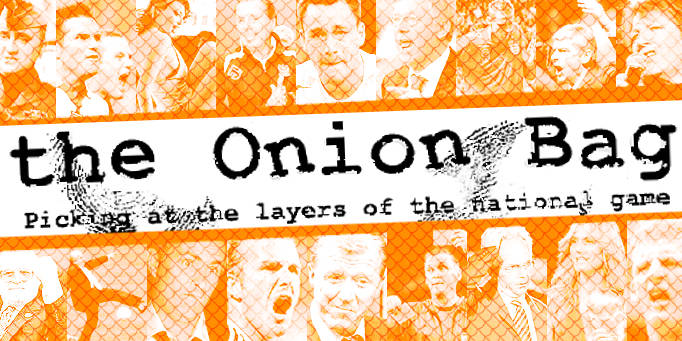 Secret plans reveal plot to level playing field against the super rich
The Onion Bag can reveal that directors of Arsenal are hatching a plot to throw the UK into financial chaos in a bid to wipe out their spiralling debts and catch up with their cash-rich competitors.
Injection
This week, the money men at the club stunned reporters by telling them that there would be plenty of money for Arsene Wenger to splash on his thinning squad. This cash injection comes in spite of a mountain of debt created by the move to their new stadium.
Our reporter, Larry Gak, has acquired a full dossier of a plan to wipe out their debt and at the same time reduce the enormous buying power of their opponents to next to nothing. The report was left in a city pub after a nine hour lunch with stripped shirted, chinless, braying currency buyers.
Weimar republic
Using the influence of Arsenal supporting city traders, the team plan to instigate hyperinflation of the scale seen in 1920s Germany where the Mark was devalued to a billionth of its original value in a matter of months.
Manchester United's spending power would be reined back to that of a student with a Saturday job at Primark, whilst Roman Abramovich's billions would be reduced to the equivalent of the price of a cheap day return to Bournemouth.
Coked up to the eyeballs
The plan has drawn plenty of interest from clubs in the Coca-Cola leagues still up to their eye balls in debt following their terrible financial mis-management of the ITV digital deal.
The Onion Bag confronted Arsenal's business supremo, David Dein, to explain the devasting plot he told us "It's nothing, just an idea we had knocking around, no truth in it at all. Look, just to show there's no hard feelings have a cheque for £1million. You don't mind if I postdate it, do you?"