Blatter: I'll Crush Ref Strike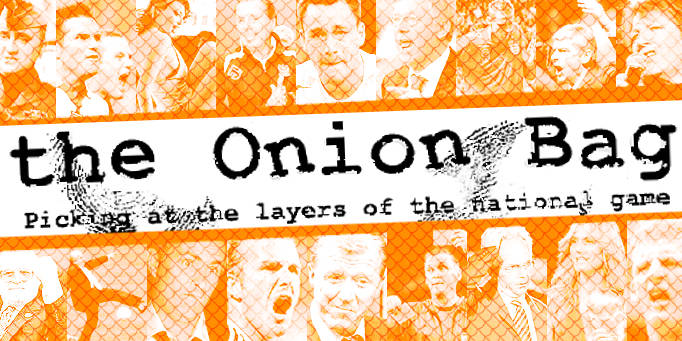 FIFA kingpin to use scab labour for Champs League
Workshy slacker refs had better watch their backs if they plan to down tools according to FIFA chief Sepp Blatter. Football's head honcho plans to use cheap labour to replace referees if they make good on their threat to go on strike.
Bolshey officials threatened industrial action following the treatment, and subsequent resignation of Swedish ref Anders Frisk. The Scandinavian blondie received death threats from sociopathic west Londoners following accusations from Chelsea boss Jose Mourinho that he, Frisk, was biased.
Dignity
"Already we have lined up some of the fiercest replacement officials known to man including, dockers from Southampton, hungry winkle pickers from Beijing, and American election agents." Blatter told The Onion Bag, "These tough uncompromising scabs will send a clear message out to all referees: Your futile attempts to restore some personal dignity won't get in the way of our TV contract obligations!"
Nanu Nanu
However, Referee's Union supremo Markus Merricus Morcus Mindus remained defiant. "We won't be frightened by the posturing of that fat fool Blatter. Unless you slip us one of those euro notes with lots of noughts on it and maybe a bottle of scotch in the dressing room would be nice. Then I'll fold quicker than Mrs Hulk on her wedding night."
On yer bike
A division of Skytroopers are on standby with cigarette lighters, ready to break any picketing by militant refs of Champions League fixtures. European governments are said to be stocking up on emergency insults in the event of a prolonged stoppage. "Our citizens won't be denied their freedom to abuse complete strangers because of some petty dispute." Said EU secretary for Industrial Harmony, Jan Van Der Tebbitt. "We strongly advise FIFA to find a resolution swiftly either through negotiations or by excessive force. Bash them good!"
Implants
Meanwhile, the man at the centre of this row, Frisk is settling down in his new life back in Sweden. He has started a film production company called Frisky Pix. We joined him on the set of his debut movie "Tent Parties a Go-Go".
"We make quality pictures here. No porn. This is Erotica. Here, feel that... yes I know they're real. Amazing isn't it?"