Can't Coach, Won't Coach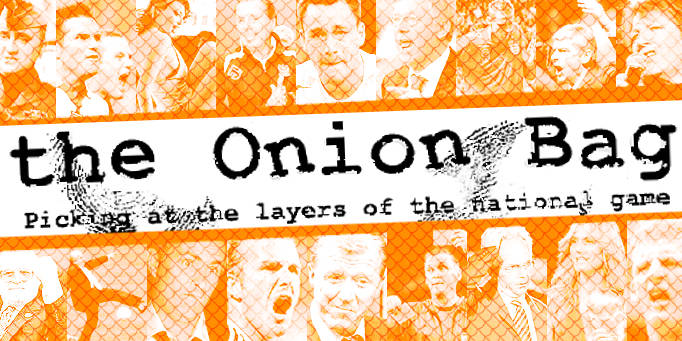 King Kev set to become TV Chef
Kevin Keegan has retired from football in a bid to become a celebrity chef, according to insiders in TV cookery.
The mysterious timing of his decision has been linked with an outburst by Delia Smith at Norwich's recent defeat at the hands of Keegan's Manchester City. Thinly veiled as a request to gee-up the fans it is now thought that Delia's outburst was a direct threat to Keegan himself.
Pukka!
"Uth in the biz, like, knew what was 'appening like" mockney celeb chef Jamie Oliver revealed exclusively to the Onion Bag. "We'd 'eard summink about Kev thtarting a pukka new show after he left City in the thummer. Lookth like Delia wanted to chase 'im out in the open."
CCJs
Cries of "where are you?" and "let's be 'aving you!" have told the former England coach that the oven gloves are definitely off and the scrap for who will be the supremo of the small screen chefs is on.
Delia is renown among other tv chefs for her iron-like grip on prime-time cookery – leaving proper chefs feeding off scraps on the daytime schedules, squeezed between Ocean Finance adverts and low budget game shows.
Pot roast
"He's a brave man if he takes on Delia" said food hobbit, Anthony Worrel Thompson. "She'll chew him up like a tender piece of filet minion on roast garlic mashed potato served with an ancho chilli demi-glace."
Keegan's career has taken many turns from professional footballer to pop star to after shave spokesperson. It is rumoured that his latest venture – a new cookery series titled "Keegan's Kitchen" will start with football pals Rio Ferdinand and Frank Lampard, where he'll be explaining the secrets of the perfect roast.