Prutton Banned 10,000 Times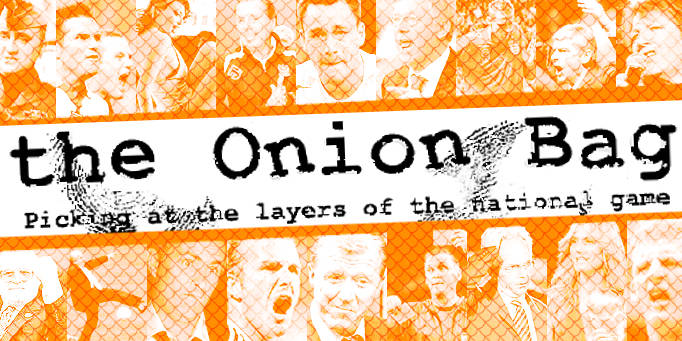 Southampton midfielder disappointed at FA ruling
David Prutton, the Southampton striker who got into a bit of argy-bargy with referee Alan Wiley after being sent off in the recent 1-1 draw with Arsenal, has been hit with a sensational 10,000 match ban, and a whopping £50 fine. It is understood that the FA have been so harsh in their punishment because referees are turning all nancy and getting scared of players. "
Disappointed
The 23-year-old, who admitted a charge of failure to leave the field promptly and one of threatening words and/or behaviour towards a match official, said of the ban, "It's a massive disappointment because all I want to do is play football. 10,000 games means I'm banned for about the next 250 years." It's unlikely that when Prutton is cleared to play again that the game will resemble anything like it is today.
Star Wars?
The Onion Bag contacted scientist Dr Julius Limbani and asked him what football will be like in 2255, who said, "At the very least, all the players will be wearing hover boots, and the game will feature not one but a dozen 'laser' balls, like those hover things in Star Wars that shot energy bolts at Luke Skywalker. The pitch will be a holographic projection in the night sky. Teams will come from all over the galaxy to compete in the Limbani Cup. Referees will be robots. There will, however, be no video technology on the goal lines."
Defrost Thoroughly Before Use
But Prutton expressed hope that he'll soon be back in the Southampton line-up. "I've been looking into cryogenics. If I freeze myself now, I can serve the ban and still be in my prime when they thaw me out. Apparently you grow a lot of facial hair in the ice, but other than that, it's fine.
Prutton will be eligible for Southampton's away cup fixture against Zutons of Uranus FC on 3rd March, 2255. The match is live on BBC One, just after EastEnders.