Brit Hacks Anger At Becks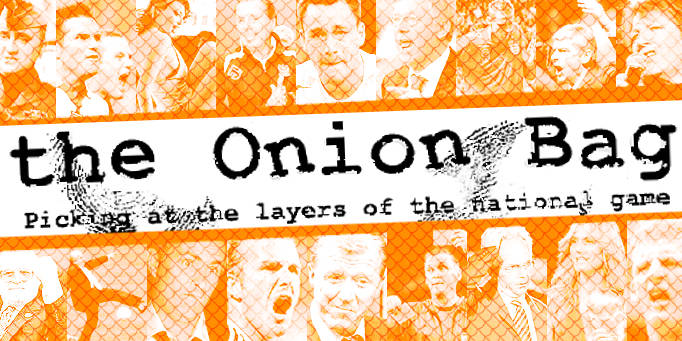 Spanish paparazzi better than homegrown talent says Galactico Beckham
Nearly past-it England captain David Beckham plans to return to the UK after two seasons with Real Madrid after admitting he can't handle the Spanish press. "They're the worst I've ever seen," he said of the invasive dago muckrakers, who are obsessed with snapping pictures of either the Beckhams' new son, Cruz, or Victoria Beckham's front bottom.
Dirty Sanchez
But the claim has angered UK journalists, who believe they are far worse than their Spanish counterparts. In a statement to the press, by the press, Willem Van Clenchmonker, owner and publisher of a satirical football website called The Onion Bag, hit back: "This is preposterous. We can sink far lower than any dirty Spaniard. I took photos of a dead Princess Di after forcing her car off the road, and my mate procured underage girls for Rio, David James et al to roast endlessly before we exposed the disgraceful practice. To suggest we can't sink to a gutter level is, frankly, insulting."
Evening Shade
Beckham insiders told The Onion Bag that the Madrid-based dogger's announcement is probably nothing more than a ruse to get the media interested in him again as he grows old and becomes less popular. Handsome new kids on the block like Wayne Rooney and Jose Mourinho are making all the headlines and sources close to the Beckhams are afraid Becks might have another affair in an effort to brighten his fading star.
Hog Wash
Rebecca Loos, Beckham's former PA and lover who subsequently wanked off a pig on some dreadful celebrities-on-a-farm reality TV show last night defended the Great British Press. "I've been photographed everywhere, naked, and in many compromising positions since my affair with David. But I can say, hand on pig, part - I mean heart, that our British boys do it best."