Cole To Chelsea: I'm Off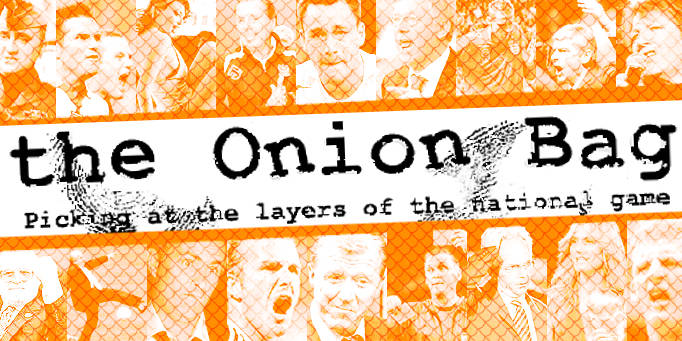 My job here is done says fly-by-night waster
The Onion Bag can exclusively reveal that Ashley Cole has stunned his new club Chelsea by slapping in a transfer request a mere two days after making his debut.
Ashley is quoted as saying "I've greatly enjoyed my time at Chelsea but feel that I've not been given the opportunity to fully demonstrate my capabilities". At least we think that's what he said. Our intrepid reporter Larry Gak couldn't hear too well after being nearly crushed to death by a great big stack of unsold copies of Cole's "Autobiography".
Nat King
During his brief stint at Chelsea, Cole has not started in any of their fixtures. He has however had a good look round the changing rooms and training ground, and also had a few drinks in the corporate hospitality area with his poptastiliciously lovely new wife Cheryl "Bananarama" Tweedy-Cole.
"This has been quite literally the most rewarding 10 days of my life, but now I feel it is time for a change. I'd like to thank the fans for the support and good wishes that I've received during my career at Chelsea. My biggest regret is that I only got to play less than half a game of football but will console myself with some fond memories and a large sackfull of cash that I will always treasure."
Porter
There have been accusations from some quarters (most of whom seemed to be wearing red and white shirts) of Cole being greedy, arrogant and slightly dim. Some have stooped low enough to mention that whole gay orgy stuff. Not us though. Oh no. Not at all.
Bunker
Cole was recently seen dining at the Wimpy restaurant in Lewisham with Lawrence Llewellyn-Bowen and Carol Vorderman, prompting rumours that he was planning a controversial transfer to a daytime home improvement show.
Llewelyn-Bowen was cornered in the timber aisle of his local Wickes and forced to make a statement: "Since David Dickenson's popularity dropped we have been in search of a new Daytime TV god" he said while furtively eyeing a fun sized pot of industrial strength adhesive. "With Ashley's deft turn of phrase, dazzling good looks, witty repartee and handiness with a paintbrush and chisel, we can't go wrong."
Hole
Cole was unrepentant about turning his back in his club after Saturday's match: "If the Manager chooses not to play a man of my calibre for the whole match, then that's all the excuse I need to look elsewhere."
"Besides, Cheryl says blue isn't my colour".