Crouch Of Macclesfield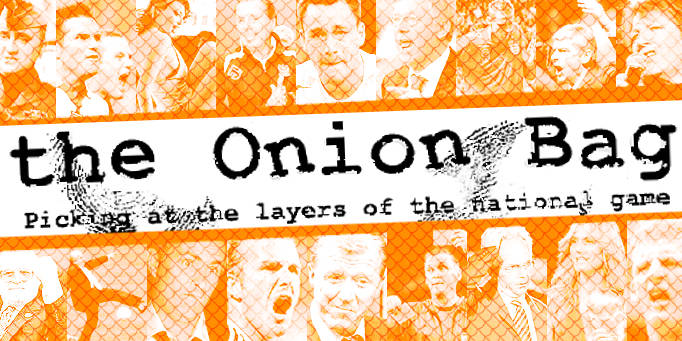 Dutch name fad catches on
The curious name of Celtic striker Jan Vennegoor of Hesselink has prompted other top players to adopt similarly styled titles.
Leading the pack is Liverpool and England striker Peter Crouch, who has announced that from now on he wishes to be known as Peter Crouch of Macclesfield, on account of where he was born.
Name That Tune
Vennegoor of Hesselink dismayed football journalists across the country when he netted against Manchester United for the Celtic in their midweek Champions League clash because they realised they would have to type more than the average number of characters when writing their tedious, waffling match reports. Harry Harris, chief footy hack of the Daily Express, penned a lengthy editorial demanding Vennegoor of Hesselink be banned, or at least have his name changed, because the Dutchman's monicker was too much of a penful.
Wednesday Night Out
Stories are emerging that the Premiership's elite are clambering over each other in a rush to the
UK Deed Poll Service offices
as the long names have been perceived as the latest must-have fashion accessory in the football world, a kind of word bling. The Onion Bag can exclusively reveal that the Deed Poll Service has received change requests from Ashley Cole of Whitechapel, Jimmy Floyd Hasselbaink of Paramaribo Suriname, and even yesterday's man David Beckham of Leytonstone sent in a request at the badgering of his wife.
Gambit
But Les Dyke, spokesthing for the Union of Stickers On of Names on Football Shirts, has joined the media in damning the craze. "My workers have enough to do with all the foreigners coming over here, what with their long names and everything. Adding even more letters to the backs of shirts could damage their health."
Purdey
But Des Lyke, chairman of the Letters to go on the Back of Football Shirts Company Ltd., welcomed the new fad. "My workers can't wait to start making even more letters to go on the backs of shirts. It will improve their health. And my bank balance."
Peter Crouch of Macclesfield's extended cognomen will take advantage of his gangling frame by being printed on the left and right sleeves of his jersey as well as across the shoulders.