Fa Orders Bag Search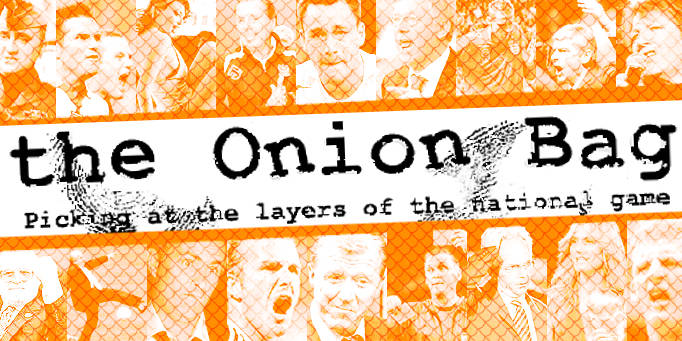 If you find any cash it's ours say soccer chiefs
The Football Association have ordered that all paper bags and envelopes currently in use by Premier League clubs be turned inside and out for evidence of bungs.
The exhaustive search commences following allegations of illegal payments to top Premiership managers such as
Beep Beeeep
,
Beep Beeeeep
and Sam Allardyce revealed in the BBC One current affairs programme Panorama last Tuesday.
Hold your nose
Critics have said that the whole exercise is a publicity stunt since no one uses paper bags for bungs anymore. They all use dodgy off-shore accounts instead. But the FA is dertermined to search every last receptical. "We intend to get to the bottom of all this corruption" said an FA Spokesman "We are no longer prepared to walk around with bags over our heads on this issue."
The documentary showed Chelsea's Chief Scout Frank Arnesan and some guys from Liverpool discussing the transfer of a Middlesbrough youth team player without asking Boro's permission first. The programme featured lots of hidden camera work and subtitles. Many of the people featured had really funny accents. Charlie Collymore's Croydon brogue was inpenatrable.
Strong arm tactics
Hand picked out of work South African ex-Policemen have been despatched to all four corners of the Premier League world with orders to search every paper bag they find for cash. "Weve been told to leave no bag unopened." side former sargent Hansie de Klunk while twirling his night stick menacingly. "Especially the brarn ones. Those darkies have always got something to hide."
Battery low
The FA deny that that sending death squads to look for old bits of paper is an over-reaction. "We are treating these allegations seriously." a spokesman told our Intrepid Reporter Larry Gak. "If a few innocents get shot during our investigations then its a small price to pay for... Is that a hidden camera under your hat?"
Never saw the incident myself
However, not everyone is willing to accept that there is a problem with corruption in the beautifull game. Premier League Chief Executive Richard Scudamour claims to know nothing of any alleged wrong-doing. "I haven't even seen the documentary. I was going to watch it but there was this really interesting programme on The History Channel about Rommel: The Desert Fox."
"I missed it too" said FA Chief Brian Barwick "I meant to Sky Plus it but then I forgot I hadn't paid the bill last month. They cut me off yesterday. My wife will kill me if she misses
Extreme Makeover
."