Bentley Brigade Mourn Wrong Magnusson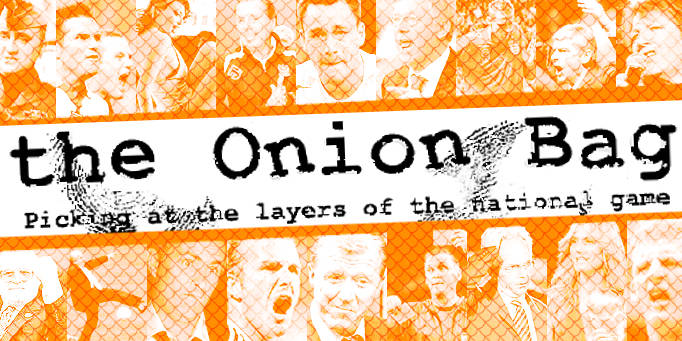 Hammers have the wrong box
West Ham's soccer stars were left claret & blue in the face this morning after they mistakenly declared a period of mourning for the passing of club Chairman Eggert Magnusson. In fact it was legendary TV quizmaster
Magnus Magnusson
who sadly popped it last weekend.
Post War British Sports Cars
The players, dubbed The Bentley Brigade by their new manager Alan Curbishley after their Fancy Dan lifestyle but Desperate Dan football, had planned a special ceremony to mark the West Ham owner's death only to discover he was in his office at Upton Park bright and early as usual this morning. "We were surprised to see the Chairman wasn't dead" said Hammers captain Nigel Rio Coker. "and pleased... very pleased of course."
Your time starts now
Magnus Magnusson hosted the dead serious British TV Quiz show
Mastermind
when it first started back in the 70's and 80's. The format was the same as the
modern day version
. The show was controversial and nearly axed after turning former cab driver
Fred Housego
into a celebrity with near disastrous consequences for the light entertainment industry.
General Knowledge
The West Ham players were more than a little embarrassed when they discovered their case of mistaken identity. "We'd set up the dressing room all respectful like" Rio Coker continued "There were black drapes and lilies. I even had my man-servant fetch all the chaps some commemorative arm-bands for our next game. I had them embroidered in gold leaf with the message 'For you Eggert. Thanks for all the cash'. It would have been dead classy."
Hammers boss Alan Curbishley was unavailable for comment. His PA told The Onion Bag that the last time she saw him, he'd asked for his service revolver and planned to 'take a walk in the woods'.
Pass
Eggert Magnusson was quick to reassure fans and investors that he was very much alive and expressed his sympathy for the bereaved. "I was shocked when I heard Magnus Magnusson had passed away. Mainly because I thought he was already dead" he said this morning. "Please be assured hat I am not dead and I fully intend to see things through with West Ham. I have started so I will finish."