In The Grid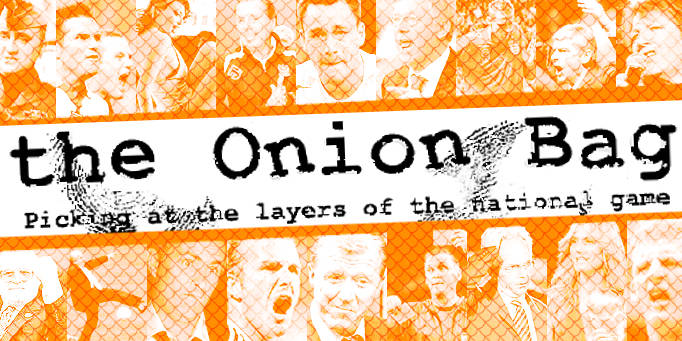 Numbers commentary used for game of death
Anti-terror experts are concerned that the
grid numbers
read out over the airwaves by BBC Radio during the commentary for yesterday's match between Man Utd and Arsenal maybe a code to communicate with terrorists.
Ruth shirley
Unbeknownst to them, Radio Five Live commentators John Murray and James Alexander Gordon may be feeding vital intelligence to extremists with bombs by lefty pinko sympathisers in the BBC. The code could reveal the location of secret Government transmitters and the where-abouts high profile media figures with outspoken views on the war on terror like Jeremy Paxman, David Blunkett and Henry Kelly.
Football funds terrorism
Dr Julius Limbani of the Institute Of Scaremongery at Croydon University is one of the foremost experts in ruining anything fun because it might fund terrorism. He believes that the numbers read out during commentary to allow the listener to follow the action on a
grid
provided by the Radio Times can be arranged in such a way as to send coded masseages to terrorists.
From porn cinemas with love
"This style of commentary started 80 years ago and was used to send messages to British spies in potential enemy countires like Russia, Germany and France" says Dr Limbani. "Then the World Service used it during the Cold War to coordinate pro-democracy activists in Hungary and Czheckoslovakia. Of course the code was cracked by the Russians after the defection of Gerald Sinstadt."
Home Secretary John Reid has promised to get tough on radio commentators passing notes to evil-doers. "If
Alan Green
so much as
opens his mouth
one more time I'll have him shot" he told a packed and jubilant House of Commons.
IT gap
Media analyst Ernesto Cockgroupier says there is very little to be worried about as the broadcast went out on
mygrmc
which is a digital channel and most terrorists don't have DAB radios. "They won't be able to listen online either as most of them are really poor and can't get
Real Player
to work on their old PC's." he told The Onion Bag. "The software rewrites their registry and crashes their computers. If you ask me they are the real terrorists."