Cut Left No Thrust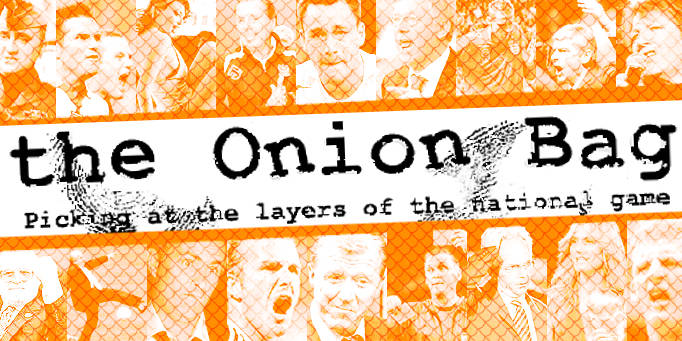 McClaren blames woes on Israeli immigration
Under-fire England boss Steve McClaren has blamed the latest of his team's dismal, bed-wetter of a performance on Israeli immigration procedures. According to McClaren, airport officials insisted that every member of the England squad be circumcised before being granted entry into the country.
Israel has been at war with Arab countries for many years because it believes all men should have their the tops of their willies hacked off.
Helmut Von Cheese
McClaren told the Onion Bag's intrepid reporter Larry Gak, "Most of the lads have complete knobs. Some are complete knobs. But all had to undergo this painful and intrusive procedure. There was more leftover cheese on the floor than you'd find in feta factory on a Friday afternoon."
You got an -ology
We spoke to the head of Israeli immigration, Bernie Goldblatt, who said, "Oy vey! Yes, it's true I tell you. We had to cut off their foreskins. Why wouldn't you cut off their foreskins? Twenty years I've been cutting off foreskins and suddenly these
schlemiels
turn up for a football game with uncut
schmeckles
. I called my brother, Hyman. Hyman I said..." he went on, in a poor imitation of a Jewish comic.
WAG woe
While the impromptu surgery undoubtedly contributed to England's poor performance, the Professional Footballers' Association has voiced its concerns over the impact on its members's pulling power. "It will just get harder for our members when it comes to getting a bird in the sack. They're paid next to nothing as it is, few have a fancy motor, and there's no glamour attached to being a footballer. Now, some only have half a cock to play with, if you'll pardon the laboured double-entendres," whined a PFA gimp.
Last night the England squad were resting ahead of their match with Andorra, hiding from the press, while McClaren licked their wounds.