You've Never Had It So Good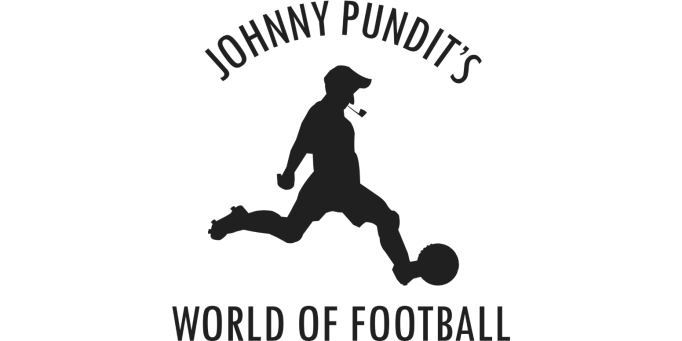 Pundit praises the new palaces of football
Funny old thing, Football. For instance, stadiums. In my day, our football grounds amounted to an over-large shed thrown up next to some reclaimed allotments painted out with a pitch. Now, we have cathedrals of light dedicated to the One True Faith: football!
Rubbing
Don't get me wrong, friends. I'm as apt to catch the head cold of nostalgia as anyone. I can fill entire handkerchiefs, sneezing out memories. But sometimes you have to rub the Vicks VapoRub of Perspective onto the wheezing chest of reminiscence. I mean, this week's fabulous pictures of the new Wembley make it look so good I suspect missed deadlines and contemptuously-dismissed budgets will quickly be forgotten. Also this week, I had the good fortune to be commentating at Wednesday's Fairs Cup fixture at the Emirates stadium (Highbury, in old money). My God: what would Herbert Chapman have made of it all?
Prodding
Happened to be sitting next to Fothergill, my chum from the Light Programme. Halfway through the first half Fothers turned to me and said, "What do you think of the seats?" Well, I have to say, the mind boggled. Forget your hard plastic perch the size of a postage stamp good for nothing except leaping off to barrack the ref. No, the Emirates has seats the size of, well, seats; there's even padding! I got quite settled in. "The height of luxury," I replied, each buttock giving off a comfortable glow. "No", says Fothers, "I mean, good view, isn't it?" It certainly was: I could see right over north London. Fantastic! My producer kept prodding me to occasionally mention the game. Most inconvenient.
Breasting
As you walk through the streets of Finsbury Park, the stadium leaps to meet you like an ocean liner breasting waves of terraced houses (each now for sale, no doubt, at a million a pop). After the match we walked back past Highbury itself. They're making flats of it of course, but they've retained the façade of the old ground — literally, just a thin wall with ARSENAL on it, like someone's face stripped off and retained after the rest of the body's been discarded. I didn't quite know what to feel about that. I mean, the new stadium is astonishing. And you can't argue with progress.
Can you?