Hawk-eye's Sunday Best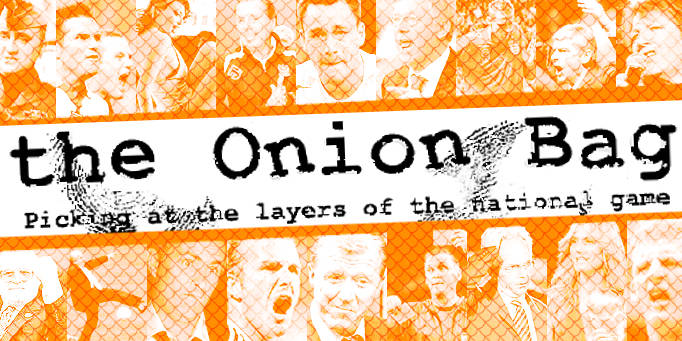 Pub teams to walk the thin goal line
The new goal line technology
approved by the Premier League
will be tested in an East London Sunday League next season.
Hawk-Eye is a method of following the exact movement of an object to the millimetre. So if a ball crosses a goal-line unnoticed by the referee or linesmen, the computer will send a of 200 volt burst of electricity into the earpiece of all the officials informing the dozey fuckwits that a goal has been scored and to pay more attention next time.
Tooth hirty
The Leytonstone Lidl League Division Five will trial the new equipment next season. There ancient and rotting goal posts will be replaced with shiny new ones which will house the state-of-the-art gadgetry. "This should resolve a few controversial incidents." said league official Harry South "In our fifteen year history there have been no less than three occasions when we could have really done with goal line technology. This will be a sound investment trust me. Just think of all that money will save on broken glass and dental bills."
View from the boundary
Hawk-Eye is also used in Cricket for successfully predicting the trajectory do a ball had it not been blocked by a batsman's pads or beer belly. Premier League Telesales Executive Ernesto Cockgroupier believes that this could be the shape of things to come for football.
"Pretty soon, we will be able to tell if a goal has been scored before the player even kicks the ball. Think of the all those unbroken metatarsals."
"In fact, we are confident that, by the World Cup 2018, Hawk-Eye will be able to predict the outcome of a match before the game starts. It will completely remove the tedium of watching football and allow the spectators and TV audience to concentrate on the Tournament's generous sponsors."
Sure thing
Not everyone approves of the plan however. West Ham reserve goal-keeper was the recent beneficiary of a
dodgy goal line decision
and thinks Hawk-Eye is a bad idea. "If I was a gambling man I'd bet against it." he told the Onion Bag. "Unfortunately,
I am
. Do you have £1500? There are these men. They have my pet bunny rabbit."