Blatter's No Pushover In Simulation Storm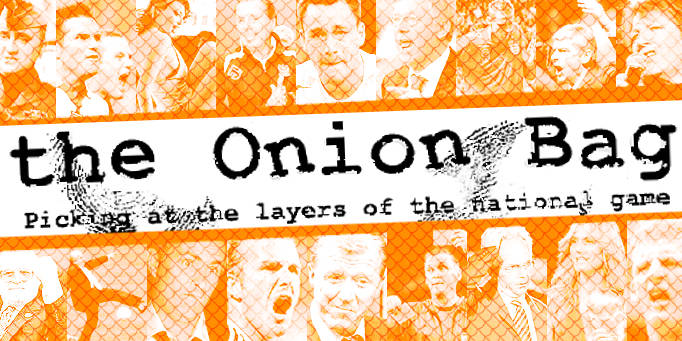 Calls for Ronaldo to be Weebled
Walk around the wet, cobbled streets of Manchester these days and you can't help but stumble upon the many fans of Cristiano Ronaldo who were no doubt delighted to hear that the star's recent ankle surgery was a complete success.
Not so happy, however, are FIFA - more specifically Sepp Blatter. The President of the world football governing body last week told a press conference that Ronaldo's recent hospital visit was a wasted opportunity that could have been put to better use.
Off with the legs
As part of Blatter's campaign to drastically minimise the amount of diving and simulation in the modern game, FIFA are currently advocating the use of a pioneering new form of surgery called 'Weebling'.
In this new process which has been successfully trialled on a small group of players in the Bolivian Second Division, a footballer's legs are amputated and replaced by a rounded plastic hemisphere base that's stitched on to the waist through a synthetic membrane.
They wobble but they don't fall down
After a period of physiotherapy lasting little more than two months, the player receiving the rounded plastic base (nicknamed a 'Weeble' by surgeons) can return to light training with his/her team again. Though recipients of the Weeble have noted a severe reduction in their mobility on the pitch, their ability to fall over and dive without reason has now been eliminated altogether.
Blatter said earlier: "We are disappointed that Manchester United did not ensure Ronaldo was fitted with a Veeble - sorry, 'Weeble' - when he entered hospital last week. He is one of the main perpetrators of ze diving und ze simulation in the modern game, therefore Mr. Alex Ferguson must be shot. Sorry - 'made aware of our displeasure'."
Dive, Dive, Dive...
A spokesman for Manchester United said "We are under no obligation to make sure our players are Weebled and any attempts to force us will be met with apathy and derision, as is our wont as supreme masters of the solar system."
What are your views? Should Ronaldo be Weebled or are Manchester United right to ensure all available budgets for surgery are spent on reconstructing Wayne Rooney's face? Drop us a line and let us know...