I'm Ronaldo! No, I'm...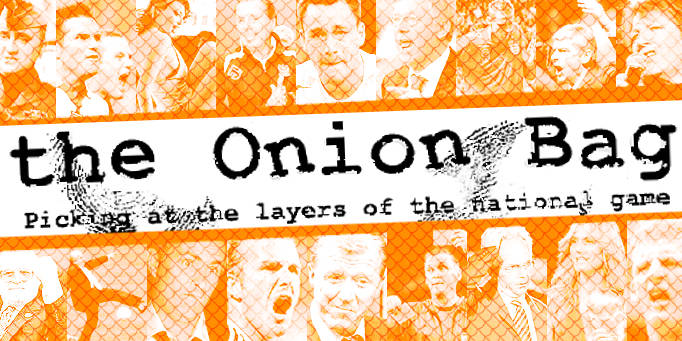 Slaves revolt at Old Trafford
Following
idiot Sepp Blatter's claims
that Cristiano Ronaldo was being treated like a slave by employers Manchester United, all of Sir Alex Ferguson's squad have revolted against their unfair working conditions.
Camp Ronaldo
The revolt started after
Ronaldo's recent ankle operation
, where the popular player visited his team mates at a training camp to tell them he was off to Real Madrid.
2.30 at Kempton
A beetroot-faced Sir Alex galloped onto the pitch, demanding that the Portuguese be ejected at once. "Who's Ronaldo?" he shouted.
The Portuguese stood up. "Yez bozz. Iz me," he admitted. But the other players quickly leapt to his defence.
"No,
I'm Ronaldo
," insisted Wes Brown, which drew a stony silence from everyone.
"No, I'm Ronaldo!" yelled Darren Fletcher, prompting more than a few sniggers.
"No,
I'm
Ronaldo," burred John O'Shea, which had everyone including Sir Alex guffawing and rolling on the floor in stitches, tears streaming from their eyes.
Did the right thing
But no nonsense Fergie quickly took control of the situation, grimly crucifying his entire squad to teach them a lesson, except for Ryan Giggs who got a blowie from the Old Trafford tea lady.
"Sir Alex was right," Giggs told our intrepid reporter Larry Gak while sucking on a mint. "We know Cristiano is someone in the team, but not who. He
doesn't get in the papers much
. But to cause such trouble and discontent, it was only right he was nailed to an X-frame cross."