Bundesbag Prologue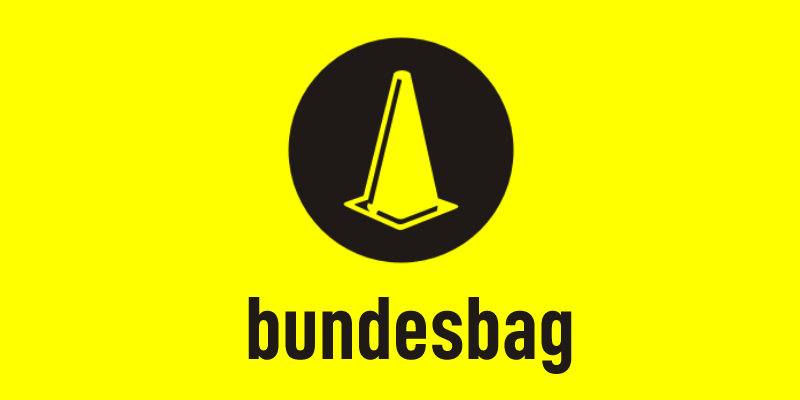 Bundesliga fixtures announced

No sooner have the Mannschaft returned to a heroes welcome (the Germans have acquired a taste for gallantry - Good PR) but the Bundesliga have
published their fixtures
for the season. What better way, then, for the
Bundesbag
to introduce itself to
Some People Are On The Pitch
than with a look ahead to the first weekend of the season?
The big kick-off begins Friday 15th August at the Allianz Arena when Champions Bayern face Martin Jol's Hamburg (and I hereby promise never to call them "Martin Jol's Hamburg" ever again... honest). Hamburg had a disappointing end to the last season and only sealed a UEFA Cup place on the last day when they spent most of the campaign in the Champs League places.
The honour of representing Germany in the European elite is Bayern (naturally), second place Bremen and (subject to pre-qualifying) Schalke. Bremen's injuries were shocking last time out and if they can keep hold of Diego while not troubling the medical men then they may yet challenge Bayern for the title, although the Bavarians will still be heavy favourites to repeat their title success under new coach Jurgan Klinsman. Schalke sacked their coach Mirko Slomka towards the end of last season and realistically Fred Rutten's new club should be looking to establish themselves as Germany's third Champions League club. Royal Blues fans may disagree. The Gelsenkirchen club host mid-table Hannover on the first day while Bremen travel to relegation battlers Bielefeld.
There's always an extra frisson of excitement for anyone heading into a new league (unless you've been relegated of course) and for promoted clubs Borussia Monchengladbach, Koln and Hoffenheim this will be no different.
'Gladbach should never really have been relegated the season before last. They won the 2 Bundesliga at a canter and must be confident of survival, perhaps even doing a Karlsruhe (starting really well before falling back to mid-table at the end). Their first match is at home to the 2006/07 Champions Stuttgart who may have lost Mario Gomez by then.
FC Koln were the inaugural Bundesliga Champions back in 1964. Latterly they've become a yo-yo club. They face a tough trip to Wolfsburg who surprised everyone by doing something quite interesting last season and qualified for the UEFA Cup. Felix Magath seems to have galvanised the Volkswagen owned Wolves and may splash the cash before the season starts. Wolfsburg may be a team to keep an eye on.
Of the three promoted teams it's 1899 Hoffenheim that will raise the most eyebrows. As recently as 1990 Hoffenheim were a non-league team. Then former player and Software billionaire Dietmar Hopp bought the club. Under the management of Ralf Ragnick they were promoted to 2 Bundesliga for the first time in 2007. Not content with this extraordinary rise they capped off an historic first season with promotion to the top flight on the last day.
Hopp has also financed a new stadium which will seat 30,000 people. The trouble is it won't be ready until 2009 so until then they'll have to stay at their current ground which only seats 5,000. Hopefully the club and its supporters will stay realistic and acknowledge that building a football club is a long process. As it is, they start with a winnable trip to Cottbus who performed a Houdini act to get themselves out of trouble last season.
The other two UEFA Cup qualifiers (Intertoto notwithstanding) Bayer Leverkusen and Borussia Dortmund face each other on the first Saturday. Leverkusen will play in Europe because of their league position last season. BVB qualify as runner-up to the all-conquering Bayern in the German Cup. Less worthy qualifiers are harder to imagine and their "success" was not enough to save manager Thomas Doll from the chop. More is expected from the new manager Jurgen Klopp and his amusing name will only take him so far.
As the Bundesbag did last season, Some People Are On The Pitch will bring you a round up of the action every week. It won't make you an expert (we're not) but you will be able to bluff your way through a conversation with Rafael Honigstein... for about ten seconds.