Fa In Playground Pick Scheme Farce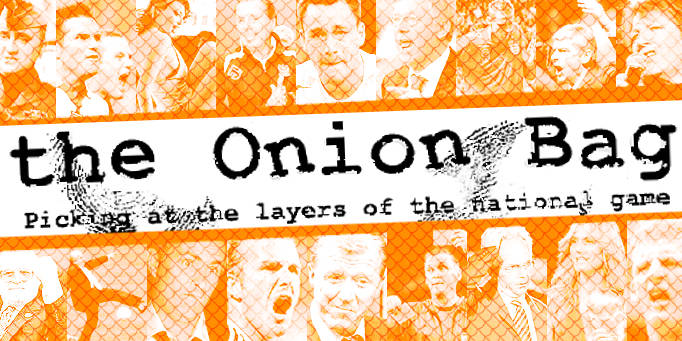 Premier League adopt 'baggsy' squad selection
The Premier League is set for a big shake-up this season as FA bosses finally admit the dominance of the 'Big Four' has had a derogatory effect on the league for too long.
In a secret Football Association memo found in a luggage rack on the 8:32 from Purley to Charing Cross, plans were laid out to annul all Premier League squad lists with immediate effect. Stage 2 of the plan then sees the twenty competing clubs creating new squads by picking players one at a time alternately from the pool of nearly 700 available 'playground-style'.
I'll have... HIM...
Reaction to the leaked report has been predictably negative with many Premier League managers already distancing themselves from the plans.
New Chelsea boss Luis Felipe Scolari said "How can we possibly benefit from this? Most of my squad never get a game due to squad rotation. They'll be off to Wigan as quick as a flash and no mistake."
Sheer Hull
Hull City manager Phil Brown was unhappy for different reasons: "With my players being as poor as they are, who's going to pick them? No-one, that's who. I'll end up with the same squad if I'm not careful."
Rumours circulating on many bulletin boards and fan forums across the country suggest Chelsea and Hull will collude to a secret deal of their own enabling players of both clubs to be exchanged directly for mutual benefit. House prices have already gone up in the Humberside area based on the possibility of Ashley Cole and his wife relocating.
No comment
When asked to comment on the speculation, Roman Abramovich gave no response, handing over all correspondence to the Chelsea club spokesman, John Prescott.