FC Augsburg: They couldn't... could they?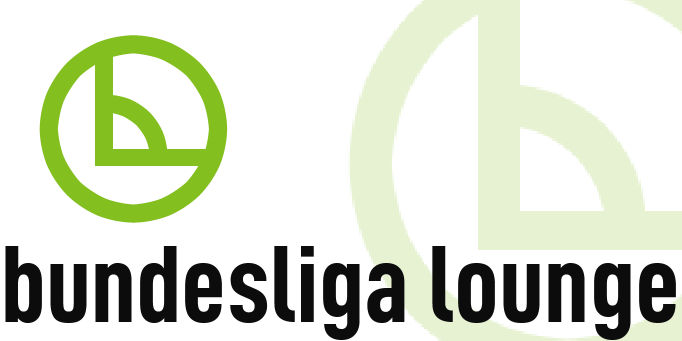 Kyle Barber asks if the Bavarian newbies can survive in the First Bundesliga.
In the great pantheon of football annuls, FC Augsburg are veritable young upstarts. And, having found themselves gracing the Bundesliga for the first time this season, it is perhaps no surprise that they were immediately installed as favourites to return to the second tier. Yet their own history reflects experience way beyond their years, and may just engender the spirit and fight required to beat the drop.
Amalgamated into their present guise as recently as 1969, it was only in 2006 that they secured a place back in the 2.Bundesliga, having dropped to the depths of the Bavarian Bayernliga (Germany's localised fourth tier) at the turn of the 21st Century, with debts of some DM1.8m. Cue local businessman Walther Seinsch's arrival as rescuer-in-chief, and his newly-acquired side's emergence from the doldrums began. Since his investment, a far more meteoric ascendance has been enjoyed, with promotion finally secured just twelve months on from a heartbreaking 2-0 aggregate defeat to Nürnberg via the relegation play-off.
As this year's winterpause dawns – and following their 1-1 draw with Hamburg – Augsburg sit 17th in the top flight with 15 points, just two places (and three points) from overall safety, and one place (one point) adrift of Kaiserslautern in the play-off spot. To keep that in perspective, the average points required for overall safety over the past ten seasons has been 34, with a low of 31 in both 2002 and 2009. Since the introduction of the relegation play-off berth (in 2008-09), 32 points would have been sufficient to ensure a spot in that double-header. The highest tally required for safety in the last decade has been 37 points.
Indeed, much like their potted history, Augsburg's season has been defined by key moments, underpinned by a dogged resilience and never-say-die attitude. Such was no more evident than in the performance levelled in the 2-1 reversal to Bayern. Although finally succumbing to the Munich behemoth, die Fuggerstädter performance typified their approach, showing why it is that they have only shipped more than two goals on just four occasions. Augsburg have been relatively quick in ticking off those metaphorical checkmarks though, netting their first top-flight goal in the opening game with Freiburg after 53 minutes, securing their first point in the process.
It did, however, take Jos Luhukay's side nine games to get their first win (1-0 away to Mainz, courtesy of Jan-Inger Callsen-Bracker's 88th minute penalty), picking up just four points prior to that. The Coach admitted to that marker coming as "a huge relief" to the team, but has ever conveyed a confidence and enthusiasm in his charges' abilities. Since that victory, there has undoubtedly been a galvanising effect, with 11 points coming from their next nine games. At that rate, a total of 36-37 points would certainly seem to be within their compass. And with home ties against fellow relegation-battlers Kaiserslautern, Mainz and Nürnberg to come, their destiny is still very much in their own hands.
Credit must also go beyond the basic man-management of Luhukay. Assuming the role of Coach in March 2009, the Mark Lawrenson look-a-like spent 15 months loyally utilising a 4-4-2 formation. But with promotion in hand, he was prompt in recognising the potential openness that his traditional line-up could yield in the top flight. Since matchday one, the adoption of a more resolute and compact 4-2-3-1 has engineered a greater resolve and rigidity. And while that has placed more pressure on the square shoulders of striker Sascha Mölders, it has gone a substantial way to realising the "unity and stability" called for by Luhukay at the start of the campaign.
The main pitfall of the side, however, is their apparent inability to score themselves. With just 15 strikes in the 'for' column, only 'Lautern have registered fewer. And to compound that issue, ten of those 15 have come through the forward-facing trio of Mölders, Hajime Hosogai, and Callsen-Bracker. They also have the second worst chances to games return (again behind Kaiserslautern). But, in being prepared to "win ugly as well", the Bavarian's have given themselves every chance of survival. Couple that with an apparent propensity to spring the odd surprise – consider their 1-0 triumph over a soaring 'Gladbach – and the enthusiasm embedded in the squad, from Luhukay: "I'm very, very proud [of them]" through to experienced 'keeper Simon Jentzsch: "We don't play dream football [but] our team is a collective – the other most important factor in football" is proving to be far from misplaced.
After 11 games of this season, the Official Bundesliga website ran a poll on who would be relegated. Augsburg received 44% of the vote. Yet if they can use the mid-season break to reenergise, and replenish the squad – a second striker is, you feel, a must – then Augsburg are in prime position to profit from the mistakes of those around them. Indeed, one of the greatest strengths bestowed on them comes in the guise of the paucity and inconsistency of the other teams around them; which allowed them to find their feet in the division without being cut adrift. While the moniker of being "the Napoli of Germany" – as bestowed on the team in 1974 – may still appear a long-way distant, somewhat closer at hand is Coach Luhukay's pre-season aim "to be in the Bundesliga in 2012/13 as well". And you never know, they just may do it.