Borussia Mönchengladbach v Bayern Munich: Preview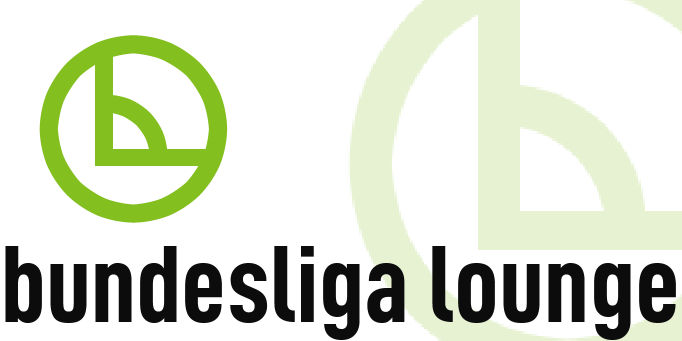 'Gladbach v Bayern: The Second Half of the Season Starts with a Bang!
In Matchday One, Borussia Mönchengladbach's 1-0 triumph in the Allianz Arena (courtesy of the opportunism of Igor de Camargo, and severe lack of communication between Manuel Neuer and Jerome Boateng) was largely dispelled by fans and analysts alike as part of Bayern's inevitable teething problems as they looked to bed into a new coaching regime, and revised defensive line. Indeed, having dominated the attempts on target (17:8), possession (with 59%) and crosses (27:0), such assertions would certainly look to have some merit. Cast forward 17 fixtures, and the best part of five months, and Bayern's occupation of top spot in the Bundesliga would further bear that out.
However, what that victory did for 'Gladbach and their fans was to reinforce the turnaround in fortunes enjoyed under the thus far remarkable tenure of Lucien Favre. The 54-year old took charge on Valentine's Day 2011, and it's fair to say that the relationship is still firmly entrenched in the honeymoon phase. Since taking the helm, the former Hertha coach has enjoyed a record of 17 wins, 5 draws, and just 8 defeats, guiding his team to fourth spot in the league, and the Quarter Final stage of the Pokal (where they meet Hertha in February). Nigh-on twelve months previously, that lofty position looked a long way off, with the side cast adrift at the foot of the table.
Last year, a 3-all draw at the Borussia Park and a 1-0 win for Bayern at the Allianz – the latter of which saw them finally occupying a Champions' League spot, through Arjen Robben's 77' strike – indicated that, in actuality, there was little to choose between the two sides; save perhaps the belief engendered by positive results. And that indication has proven to be a solid prophecy for the current campaign. Much of the credit for the lofty traverse enjoyed by the Rhineland side has, justifiably, been levelled towards boss Lucien Favre.
Favre has served to put great store in a solid spine, as the fundamental part of his formation. And with the lineage of Marc-André ter Stegen, Dante and Felip Daems, Roman Neustädter and Marco Reus, and the much-maligned Mike Hanke,
The Foals
have arguably as resilient and dominant a backbone as any in the league. Favre has also alternated between a more standard 4-4-2, and a modified 4-4-1-1 that looks to emphasise the impact of Reus (deployed behind the striker), and Juan Arango. There is no doubt that those two have flourished, with Reus leading the Club's scoring charts (with 10), and Arango heading the assists column (seven).
Bayern, for their part, do not normally travel well to Mönchengladbach, having won there only once in the last nine visits, and that was some six years ago. That fact, however, has certainly not dented the confidence of Jupp Heynckes, who wrapped up their winter friendlies by boldly claiming:
"We're very well prepared heading into the second half of the season. Perfection is impossible to achieve in football, but we have a team which gives us every reason to be optimistic going forward"
.
His apparent optimism was reinforced by two stars whose collective return to both fitness and form should sound a note of caution to 'Gladbach: Messrs Robben and Schweinsteiger; who were both quick to suggest the break was indeed
"perfect"
for the Bavarian giants. The imminent return of the talismanic 90-cap international may have tempered Heynckes' desire to focus too greatly on that area, or to delve into the transfer market with any gusto. And the Bayern head-honcho will be hoping for a swift return to form from
'Schweini'
, addressing the deficiencies so evident before the Christmas period, especially against Mainz and Dortmund.
In due deference to the ever-present pressure from the Bayern hierarchy (who have collectively dismissed the challenge of 'Gladbach as little more than an irritation), Heynckes is likely to deploy both wingmen (Robben and Ribéry) alongside Thomas Müller, and behind the prolific Mario Gomez. So the reliance on the presence of Schweinsteiger will be immediately obvious, and with no side having kept 'Gladbach from scoring at home so far this season, it is likely to be the midfield where the game is won or lost, with the home side liable to sit deep to use their counter-attacking speed: a tactic still more than tolerated against the Munich behemoth.
From a 'Gladbach perspective, it is to be hoped that the confirmed summer departure of their own figurehead – Marco Reus, to Dortmund – does not have a equivalent destabilising impact to the previously MIA Schweinsteiger; and nor does the likewise move of Neustädter to Schalke.
On top of all other considerations, the two sides go into battle very much from divergent standpoints. While Bayern's ascension simply marks a return to the status-quo, there is a distinct air of entering the 'unknown' for their Friday night hosts. Whether the five-week break will have fostered a change in mantra from 'Gladbach seems unlikely – with captain Daems this week opining that
"we want to pick up a point or maybe even more...and deserve to be in fourth place. [W]e demonstrated in the first half of the season that we're strong enough to deal with what may come"
– but Favre will hope that his eleven will continue to play with the refreshing freedom of the first half of the season, without fearing thoughts of European competition to come.
One thing is for sure; 'Gladbach's position of mixing it in the top-four is fully merited. Indeed, as their prodigious shot-stopper ter Stegen commented to
Bild
this week:
"[Being fourth] is no miracle. We work hard every day in training, and deserve to be there!"
While that position may feel like we've slipped into a time warp back to the 'Gladbach heyday of the 1970s, it is very much the here-and-now. And the very worst mistake that Bayern could make would be to underestimate
The Foals'
; particularly in their own back yard.
For what it's worth, I'm plumbing for a seat firmly on the fence: 1-1.