Dieter Mateschitz – The man behind the curtain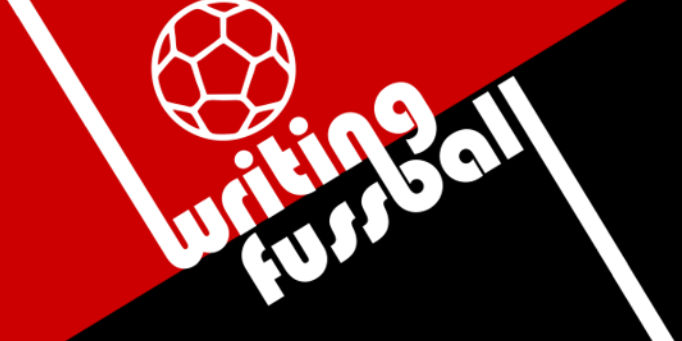 Embed from Getty Images
Are you about to go on a long car journey or are you having a severe case of jet lag? Chances are that you are considering to purchase one of those silver cans which contains the all too familiar mixture of taurine, detoxicants, caffeine, sugar and vitamins. These days it has become common place to drink energy drinks. All age groups seem hooked on the idea of removing their tiredness and lack of energy by simply downing a can of soda. The drink in question came to Europe as Austrian business man Dieter Mateschitz was on a trip to Bangkok on a mission from his former employers at German tooth paste company Blendax. During that trip the Austrian discovered the allures of a Thai energy drink that managed to remove his jet lag with only one can of soda(according to Mateschitz himself).
During the trip Mateschitz got hooked and he made the taxi drivers of Bangkok stop at a grocery store wherever he went in order to pick up a can of what he considered to be a magic liquid. After reading that a producer of drinks was the biggest taxpayer in Japan the businessman was struck by the idea that it might be a good thing to bring the tonic by the name of Krating Daeng to Europe. Chaleo Yoovidhya hold the license to the drink, and in the end he and his son agreed with Mateschitz to set up a company that could bring the drink to Austria. Red Bull was born.
Marketing the "non-marketed brand"
It took three years to develop the strategy that should see Red Bull being launched onto the market. Instead of using a proven strategy to make the consumer aware of new products the company chose a grassroots approach to their marketing strategy. Students were persuaded to drive around in old Beatles or Minis with giant soda cans strapped to the top of the car. Furthermore, the company helped people launch parties featuring their products, the quirkier the theme the better. The ads on television didn't feature movie stars or other celebs, instead a series of cartoons was launched proclaiming that one could get wings by drinking that particular soda.
Thirteen years later on a British survey found that Red Bull was described by consumers as a "non-marketed brand". The magazine
The Economist later wrote that it took "a lot of marketing to sustain that illusion"
. The next step in line to keep up that illusion was the company's involvement in the world of sports. These days the soda giant sponsors successful athletes, football teams plus the occasional big and dramatic event like a man jumping out of space and onto the earth. In the world of racing Red Bull has sponsored everything from soap box races to big Formula 1 teams.
In an interview with
Sport Bild
Mateschitz called his involvement in Formula 1 "a very bad idea"
on the onset, but stated that it showed that unusual ways can work themselves into success stories. It is very much believed that the company that spends roughly a third of its annual takings on sports sponsorship bases its decision of sponsoring sports on Mateschitz's likes and dislikes. The Austrian 73-year-old is said to enjoy flying, snowboarding and motocross, which shows why he might have picked Formula 1 racing as a new venue for marketing his product. These days Red Bull also sponsors many athletes competing within winter sports. The company's involvement within that world can illustrated by the fact that athletes being sponsored by Red Bull would have come 8th in the nation ranking during the Sochi games if they had competed as a nation of their own(which means that Mateschitz's group of athletes would have beaten his native nation of Austria).
In Germany Red Bull might have lost the image of the non-marketed brand, given the fact that RB Leipzig has been a thorn in the eye for the vast majority of German football fans. However, the fact of the matter remains that turnover is still great and that the company increases the consumers awareness of its product by simply being talked about in many different forums, because of its involvement in Leipzig.
The archduke of Austria
Mateschitz's company is based in Fuschl am See, a tiny village in Austria. When a reporter for the German newspaper
Frankfurter Allgmeine Zeitung
called up the mayor's office and other local authorities to ask about the man who had turned the village into the corporate seat of one of Europe's biggest soda producers
he was met by silence
. Many people knew the man himself, but nobody wanted to talk about what the man himself was like.
The only person who wanted to say something about the 73-year-old was his friend Helmut Marko, the leader of Red Bull's Formula 1 racing team. Unsurprisingly Marko was full of praise for his friend:
"Didi can be compared to the archduke Johann of Austria. That guy furthered industry, culture and education. Now Didi is doing the same two centuries later on. He gave this languishing area a future and hope, even though this should have been the task of the politicians."
Even though Marko has worked for Mateschitz's racing team since 2005, he never signed a contract. For him it's mostly about the trust into his friend, who he says is a man of his word. Even though nobody wanted to talk about Mateschitz on the record with the
FAZ
reporter who had made the journey to Fuschl am See, those who spoke of the man on the basis of being kept anonymous were full of praise. The Red Bull patron is said to be good to his employees, paying high salaries and ensuring that everybody gets taken care off. However, mistakes are only allowed once, and if you make one Mateschitz is going to be furious with you.
The reclusive man – Who is Dieter Mateschitz?
Even though his net worth is estimated to be around 13.2 billion Dollars, not an awful lot of information can be found about Mateschitz's personal life. It has been reported that he is the son of two teachers and that his father left the family when he was a young child. Furthermore, it's also known that Mateschitz wasn't a brilliant student, as it took him 20 terms to finish his degree in marketing studies.
Besides the aforementioned soda producer, the Austrian is also known to own a few media outlets. One of them is the Austrian TV station
Servus TV
, another is the society magazine
Seitenblicke 
which was published until the end of last year. After only a few days an online magazine by the name of 
Addendum
saw the light. Mateschitz had revealed in one of his rare interviews that he sympathises with the Austrians who felt frustrated with the migration into their country. This new website is to be believed to be along the lines of the controversial media outlet
Breitbart News
.
All of the content published on the website was about immigrants and the problems they are causing for Austria. This latest venture reveals something about Mateschitz's political leanings. It is rather fitting that the man owns the private island of Laucala in the Fiji Islands. Most of the details about his private life aren't known and he seems to like it this way.
When an Austrian investigative journalist asked around to write a story about Red Bull Mateschitz got upset. In the end he left Michael Nikbakhsh a message, telling him that he should be careful, "considering that a shattered knee cap only costs 500$ if you order it from Moscow". Days later an apology was sent to the journalist's private address. Nikbakhsh was a bit shocked, given that his private address isn't publicly known or available.
When Austrian author Wolfgang Fürweger started writing a book about the company's success he was welcomed at first. However, in the end Mateschitz got fed up with the project and banned him from the premises of Red Bull. And this might very play into one of the 73-year-old's personal traits according to the author:
"Mr. Mateschitz couldn't control the content, and lacking control isn't something he and his people are comfortable with."
Most of the journalists who have followed Mateschitz's life say they are surprised by the fact that the Red Bull owner has embarked on his latest project, given that topics like immigration are hot button issues that scare off many consumers. Nikbakhsh went as far as comparing the 73-year-old to Donald Trump, stating that Mateschitz may have started to be bored by his existence as only a company owner.