"The best team in Germany" – an ode to poor punditry and a poorer week for the Bundesliga big boys.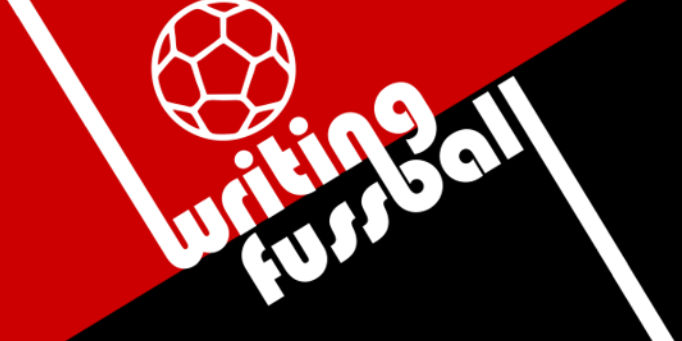 It's been another poor week for the German sides in Europe's premier competition. In their combined six games, the three Bundesliga representatives have a collective four points from a possible eighteen.
Match week 2 was a real drag. Leipzig fell 2-0 to Be?ikta? in their first ever Champions League away tie. The Telegraph reported that talisman Timo Werner requested to be substituted off at 32 minutes after struggling with the hostile ambiance in Istanbul. Ralph Hassenhuttl admitted that:
"…the lads were a little overwhelmed by the occasion. It's impossible to prepare your team for an atmosphere like this. There was a deafening noise".
Be?ikta? boast a squad that includes names such as Pepe, Medel, Babel and Negredo. If their first two games are anything to go by, the Black Eagles could easily be the surprise outfit of the competition this year. As for RBL, they now have some serious work to do if they are to claw their way out of Group G.
At the Westfalenstadion, Dortmund again looked a far cry away from the side that has been shredding through the Bundesliga of late. They put up a strong performance against Los Merengues, edging the possession battle and racking up the same amount of shots as their Spanish opposition (albeit Madrid had ten on target to Dortmund's four). But it was the same story that myself and Terry witnessed
at Wembley a fortnight ago
, BVB eventually ran out of steam and the work of Ronaldo, Bale and company became too much to handle. Much like Leipzig, Die Borussen are now clutching at straws in order to keep their place at Europe's top table. A trip to APOEL is on the cards in three weeks. In order to progress, they desperately need to replicate their league form and Peter Bosz will be praying that this is the fixture to kick-start Dortmund's continental campaign. Have they left it too late?
Does anyone have the odds on BVB lifting the Europa League in Lyon come May?
Talk of "trouble in paradise" seemed far from anyone's mind in Boulonge-Billancourt on Thursday night. PSG thumped Munich 3-0. An early strike from Dani Alves, followed by a goal each from the 'squabbling' Cavani and Neymar, saw the Parisians cruise past the Bavarians. The highlight of the evening was the performance of Kylian Mbappé. The Frenchman lit up the Parc des Princes with his outstanding attacking display; many are quick to forget that the lad is still only eighteen.
TalkSPORT anchor Andy Goldstein was quick to come to Munich's defence. When asked about the possibility of Celtic coming to the Allianz next month and salvaging at least a point, the former Soccer AM man promptly dismissed this, declaring that Celtic don't have any chance against the "best team in Germany". Goldstein's apparent ignorance of football outside the Premier League is outstanding, considering the amount of content that is covered in his nightly Sports Bar show. Anyone who follows the Bundesliga in the slightest knows that, domestically, BVB have been way ahead of their Der Klassiker rivals. Some may dispute that Hoffenheim (and even Hannover at a stretch) look much stronger than Bayern.
Following multiple repetitions of this "best team in Germany" quote, I tweeted the host, asking for an elaboration, to which Mr Goldstein (@andygoldstein05) replied:
"defending champions, 3 points off top spot. Best team in Germa[n]y"
The poor spelling error aside, I can't help but feel that Goldstein's logic here is flawed.
Historically, yes, Bayern Munich are the greatest team in Germany. At present? Not a chance. Being the "defending champions" not make you automatically the best. Think Leicester City – flirted with relegation following the daydream 2015/16 season, Chelsea - whom slumped to 10th after steamrolling to the title the year before. Stuttgart barely scrapped into Europe after the 2006/07 season. Wolfsburg dropped to 8th in 2009/10. Furthermore, if you are the best team in the country, why are you three points behind the leaders? The Bundesliga title race is far from over this season, but Munich need to get themselves together if they are going to catch high-flying Dortmund.
Thursday afternoon brought us the seemingly inevitable news that Karl-Heinz Rummenigge had sacked Carlo Ancelotti. Now please correct me if I'm wrong, but I can't think of any case where a club has parted ways with their coach at the point of being "best" in their country. When posing this point to Goldstein, his response again lacked any real argument.
"Yep, cause Real, Chelsea, Utd etc have never sacked a manager. #plonker"
Of course there will always be changes in personnel, with the big clubs being desperate for constant success. But a team that is sitting third in the table, managerless and find themselves at the sorry end of a thrashing from a new superpower "the best team in Germany". Sorry Andy, I'm not buying it.
The point I'm making is that following their empathetic win in Brussels and Munich's inconsistent start to the season, surely it isn't inconceivable that Celtic will head to Bavaria with the wind in their sails and the feeling that they could legitimately snatch a result. The miserable year (thus far) for German clubs in Europe could effortlessly continue in a downwards spiral.
The Champions League continues next month, with two Bundesliga rounds and an international break before it. A lot can happen in three weeks. Perhaps Bayern will get over Carlo in a heartbeat, smash out performances against Hertha and Freiburg and then start to reclaim their moniker as "the best team in Germany".
At least Andy Goldstein would be chuffed.
Tom Scarborough | @tomscarb_REF