Match day 9 takeaways – The three horse race is on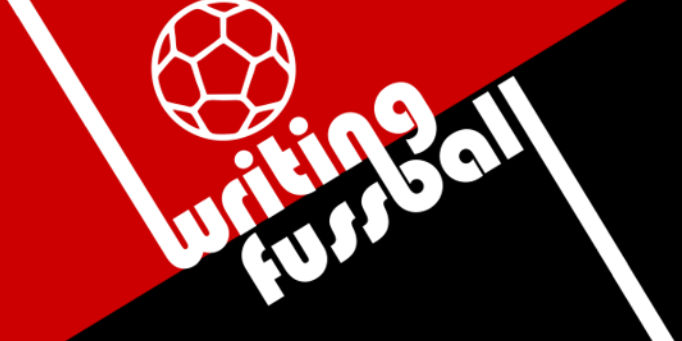 Right now Borussia Dortmund and Bayern München are both on 20 points, whilst the rather young and exciting RB Leipzig is only one point behind the top duo. Add to that the fact that Schalke and Hoffenheim are only 4 points behind the top 2 and suddenly the league which was the least competitive in Europe according to many so called experts, turns out to be a rather interesting affair for now.
Terry's take – Haller passing the test at Frankfurt
Much like Hoffenheim's Mark Uth, Eintracht Frankfurt's Sébastien Haller has taken some time in the Dutch Eredivisie before moving into the greater challenge that is the Bundesliga. The Frenchman had his chances at Auxerre in France but didn't truly find his scoring boots until his loan move across to Utrecht. It was a bold move by SGE sporting Director to give the 23 year old a four year deal but with 5 goals in league and cup already this season it looks like a good bet.
A modest playing budget, such as Frankfurt's, can encourage a more defensive style of play in which few chances to score are created.  Aside from his quality in front of goal, Haller is a direct striker, who can compete for balls in the air. Right now Haller only needs two shots for every goal. This makes him just the kind of striker that coach, Niko Kova? needs. Moreover, given the many attacking options available to France manager Didier Deschamps, Kova? won't worry about the former Under 21 player getting fatigued while away on international duty since he is unlikely to be picked.
Much of the focus on analysis of Eintracht's 2-2 draw with Borussia Dortmund will be on their more illustrious opponents shortcomings. However, SGE fans can take a great deal of encouragement from the character of their players and the way they came back from two goals down. Any early season concerns about relegation should be laid to rest.
Nik's take – Breitenreiter's sub keep Hannover in the top half of the table
The combination of Horst Heldt and Andre Breitenreiter is sure to send shivers down the spine of any Schalke fan. It may have been funny at first to see two men who almost look like identical twins steer the ship, but over the course of the season the two of them turned out to be a horrific duo at a big club like Schalke. Hannover 96 may have some tumultuous elements to itself at the present moment, but they don't seem to extend to the ins and outs of what is going on in the dressing room or on the pitch. So far this season the players and the officials at the club have been afforded the chance to work in peace and harmony as Martin Kind and the upper echelons of the club take on the dismay of an ever greater amount of fans.
On the pitch, however, Hannover have shown to be a tough opposition to most opponents. So far this season the team haven't lost any of their match by more than one goal. This weekend Breitenreiter's team proved once again that they can keep fighting for 90 minutes. Upon going into the dressing room with the a 1-0 deficit at half time, the team turned it up a notch in the second half. The biggest highlight of the day was Niclas Füllkrug, who scored 2 goals within 13 minutes after being subbed on for the dire Iver Fossum. Funny side note: Füllkrug had only scored twice in his 31 Bundesliga matches prior to this match day, with his last goal coming against FC Augsburg back in 2012.
Even though things might look good right now, one should keep in mind that Hannover still have to go up against Bayern, Hoffenheim, Leipzig and Borussia Dortmund in the Hinrunde. If the team manages to snatch anything at all from those four matches they have probably proven their worth and maybe one could start talking about a top half finish. However, so far Hannover's top 6 place in the table is mostly a result of the fact that the team have played against sides from the lower regions of the table so far this season.
Talking points
1. When Borussia Mönchengladbach lose, they lose big. 5-1 on Saturday to Bayer Leverkusen and 6-1 against Dortmund back in September. Coach Dieter Hecking's reputation for prudence, which served him so well in the past is perhaps at odds with the team's recent heritage of 'up and at 'em' attacking play. The other big story of the game was the hat trick of assists form Bayer Leverkusen's 18 year old Kai Havertz on only his third start in the Bundesliga. Those of us brave enough to tip B04 to have a big season probably had the young attacking midfielder firmly in mind.
2. The two remaining winless teams in the Bundesliga gathered at FC Köln's Müngersdorf Stadion on Sunday and the result was a predictable 0-0 draw between the home side and Werder Bremen. Both sets of players did their best but their confidence is shot to pieces. One has to wonder how much time their respective coaches Peter Stöger at Köln and Alexander Nouri have left to turn things around.
3. Sunday's match between Freiburg and Hertha was the first game of the season that featured three penalties. Hertha's Salomon Kalou had the guts to step up the mark once again after missing his first crack at goal from the spot to make it 1-1. All in all SCF should be unhappy about taking only one point from this match, as Christian Streich's side had more than enough chances to score the goals they needed in the first half.
4. Niko Kovac's Eintracht sides are turning themselves into second half wonders. Last week the team managed to grab an important away win after scoring a very late goal against Hannover 96, and now they managed to turn a two goal deficit into a 2-2 draw against table toppers Borussia Dortmund. In both matches The Eagles dominated the second half, creating more chances than their opponents.
5. The Bundesliga match between Wolfsburg and Hoffenheim wasn't the most exciting of matches, but it established two Bundesliga records. Martin Schmidt is now the fourth coach in Bundesliga history to draw his first five matches(nobody has managed to get six draws in a row) and Hoffenheim have now scored in each of their last 14 matches on the road(a new club record).