Fa Cup Stolen!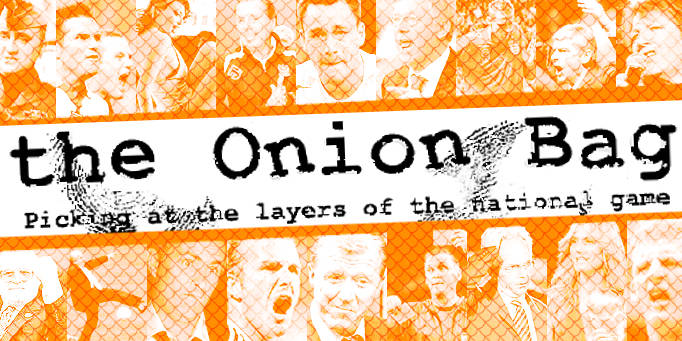 Famous competition swiped while stadium sleeps
Anti terror countermeasures blamed for heist.
The F.A. Cup competition was STOLEN it was revealed this morning during last Saturdays final. The thieves made off with the famous tournament while everyone in the Cardiff's Millennium Stadium was asleep during the final five minutes of Manchester United's victory over Millwall.
It is believed that British security forces anti terror devices were to blame as a series of gases were released through the ventilation system at the stadium by mistake.
Police first became aware of a problem earlier in the day when a large mass of Millwall supporters started to shed tears before the match. "At first we thought the occasion had got to them." Chief Inspector Jones D'steam of the Welsh Polizei told The Onion Bag's intrepid reporter Larry Gak. Then we realised that someone had accidentally activated the terrorist attack protocols.
"In the event of a terrorist attack phase one of the defence plan is to flood the while stadium with tear gas." D'steam continued. "If that doesn't work then we try sleeping gas. Once we realised what had happened, we deactivated the countermeasures immediately. Or at least we thought we had."
Bed Posts
Indications that all was still not well when United goalkeeper Tim Howard fell asleep between the posts of his own goal. United boss Sir Alex Ferguson takes up the story:
"I noticed that Tim had nodded off so I called out to him. 'Oi! You f**king lazy foul-mouthed yank c**t!! Get off your f**ing lazy arse and get back in the game you bald bag of sh**e!!'"
However, once Howard failed to respond to the torrent of abuse, Ferguson realised something was wrong and substituted Howard for Roy Carroll to a soporific response from the United Supporters who were also clearly feeling the effects of the gas.
Once again the security services desperately tried to shut off the gas but it was too late. The whole stadium was asleep.
Once the gas wore off referee Jeff Winter woke up, blew his whistle and Man United had won the cup. It was only when they went to take the cup out of its ceremonial cool box that they noticed it had gone.
Police later blamed the theft on "A couple of opportunists with gas masks."
Sobbing Child
In a panic, Sky TV ran some stock footage of that bloke who engraves the winners name on the trophy before it's presented from a previous final (if you look closely he is clearly engraving Liverpool F.C.) and commandeered one of those cardboard cut outs of the cup from a sobbing child in the Millwall end and presented to a bewildered Roy Keane.
"They told me to just play along and pretend it was the real thing. I was a bit confused because I'd just woken up so I didn't argue. But if I'd been awake properly I'd have beaten the shit out of him... whoever it was." said the bad tempered occasional Man U skipper
No one from the 18 billion worldwide TV audiences noticed the difference because they had just woken up either.
No One Likes Us
At first the FA denied the theft. They claimed the story was, "Just cooked up in a desperate attempt to spice up the most one sided and boring cup final ever, which was of no interest to anyone outside Bermondsey and the odd far east spread betting syndicate." However, after repeated demands to produce the trophy, they were forced to admit that, not only had it been nicked but the thieves had made off with the whole tournament as well.
This morning, Police and the FA announced that a £1 reward would be given to anyone who has any details as to the whereabouts of the FA Cup. However, officials are pessimistic and Sky are already planning to fill gaps in next seasons Cup programming schedules with repeats of their hit interactive TV quiz show
How Bestial Are You?
In the event that football's oldest cup competition is not found by then. " You pommy bastards'll watch anything." Said one jubilant Sky executive.