Wild Geese Hired As Security For South Africa World Cup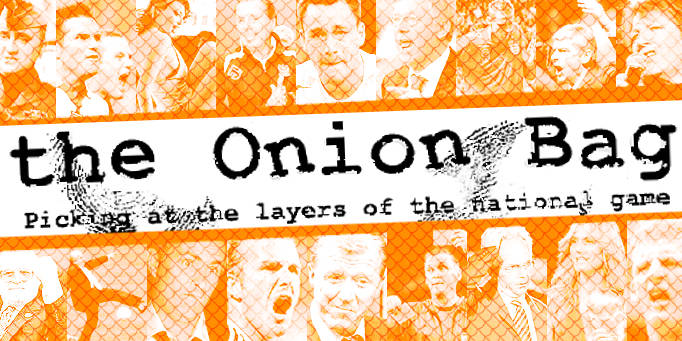 FIFA to hire ageing mercs to contain uprisings, coups, and fan violence at the 2010 World Cup Finals in South Africa
The Onion Bag can reveal that football's top man, Sepp Blatter, thinks he recently met with weary, ex-mercenaries and persuaded them out of retirement for one last job. The FIFA chief had been concerned about security at the 2010 Finals with the continent's violent history of tin-pot dictatorships, bloody turmoil, and ever-present strife. On top of that, the always present spectre of football hooliganism prompted Blatter to bring in experts to police the event in South Africa.
Iron Man, Iron Man
Blatter said, "They might be old but they can do a good job, just like your Sir Bobby Robson. I watched their
promotional video
the other night. They know Africa and have their own plane. I was also very impressed with Richard Burton. I thought he was a dead actor, not a soldier!"
Captain America
Looking nervously for an exit, the Onion Bag pointed out that The Wild Geese was, in fact, a splendid 70s action film and that half the cast is now dead. "Of course!" Blatter responded, his eyes rolling around in their sockets. "There are always casualties of war. But Richard Burton and Roger Moore got back! And rest assured, I give my word that FIFA will not back out or double-cross anyone." Blatter continued in a similar vein but we had already made our excuses and left - for South Africa!
Daredevil
When we got there, we asked Nelson Mandela what he thought of Blatter's mad plan. "It is not mad. And Mr Blatter is a lovely man. He let me hold the World Cup. I kissed it. It is good for South Africa. I forgive him. I forgive everyone. I'm lovely, really. Can you believe I used to be an angry man? Now, I just smile and all is well. I am a cuddly, avuncular figure. The whole world loves me. Bono's my mate, you know..."